Questions about restoring the interior of your Classic Mini? Call our specialists at 1-800-946-2642 or email us HERE.

Whether you are building your Mini from the ground up, or (like most of us) simply doing a rolling restoration, you can take advantage of our 40+ years of knowledge, experience, and parts selection to ensure you get the job done right! While we won't be covering all the nitty-gritty aspects of removing, repairing, and cleaning, we will go over all the major areas where we can help you repair, replace, or upgrade your Minis various interior appointments. The areas are presented in the order of easy/affordable to difficult/expensive. Or you may want to Browse all Classic Mini Interior Products.
Interior Trim
HANDLES

You may have noticed that the stock plastic window winders and handles are prone to breaking and cracking. You can choose to keep the stock look or upgrade to Billet Aluminum or even Walnut Burl! This is a quick and easy way to dress up your Minis interior.



Shop Handles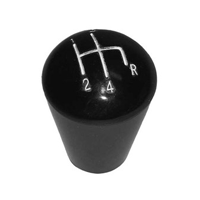 SHIFT KNOBS
Replace with the original or upgrade to leather, wood, or aluminum!
Shop Shift Knobs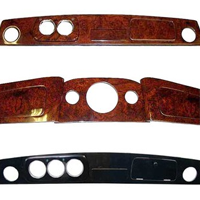 DASH
Whether you need some replacement air vent rings or you want to upgrade your dash to a wood or aluminum version, we've got you covered. If you need replacement bezels and clips, we've got those too!
Shop Dash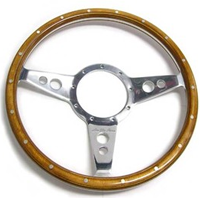 STEERING WHEELS
Nothing feels better than a new steering wheel in your grip! We've got a great selection for you to browse.
Shop Steering Wheels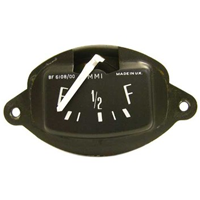 GAUGES
If you've replaced your dash and steering wheel, why not polish it off with a fresh set of new gauges?



Shop Gauges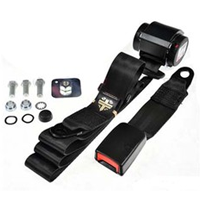 SEAT BELTS
Is your seat belt looking a little frayed and tired? Latch not working as it should? We've got replacements! For the oldest Minis with lap belts as well as newer three point systems.



Shop Seat Belts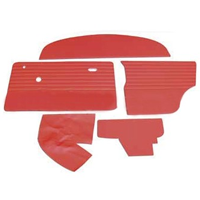 DOOR
Everything and anything you might need to restore the inside of your Mini's doors. Interior door trim, panels, capping and more.
SHOP DOOR TRIM
Interior Upholstery
SEATS
There are a plethora of options when it comes to seats. You can choose to recover your seats with one of our kits or replace your seats with one of our aftermarket options.



Shop Seats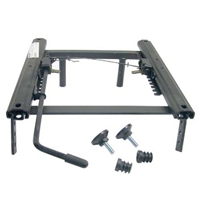 SEAT SUBFRAMES
Essential if you want to upgrade to an aftermarket type of seat to replace your worn originals.



Shop Seat Subframes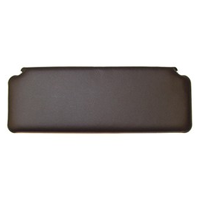 VISORS
Tired of worn and faded visors that won't stay in the up position? We've got replacements in Cream, Grey, White, and Black!



Shop Visors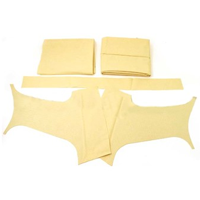 HEADLINERS
We have many kits that make replacing your headliner as easy and painless as possible.



Shop Headliners
Interior Carpeting & Floor Mats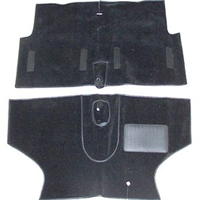 Replace that threadbare carpet using one of our kits! We have the carpet kits, soundproof kits, and carpet clips to make take your Mini up a notch closer to what it was when it was brand new! Make sure to protect that new carpet with new floor mats.



Shop Carpet & Floor Mats
"Unfair though it may seem, any car is judged by most people first by the amount of shine on the bodywork (and nevermind what is beneath the shine, or how long it is likely to last!) and secondly by the condition of the interior. You can rest assured that few people other than those who are in the know, will understand or care about the attention you have lavished on your car's structural soundness or the sweetness of the gearbox. However, the consolation of preparing an attractive interior is that it's one place where your hard work will be commented upon."
Source: - Haynes Restoration Manual

Restoring your interior can be a very rewarding project. If you need assistance along the way, be sure to let us know! We are here to help answer your questions!
Good luck and happy motoring!
Save
Save
Save
Save
Save
Save
Save
Save
Save
Save
Save
Save
Save
Save
Save
Save
Save