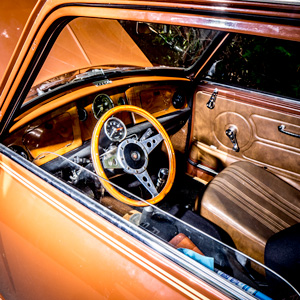 Whether you are building your Mini from the ground up, or (like most of us) simply doing a rolling restoration, you can take advantage of our 40+ years of knowledge, experience, and parts selection to ensure you get the job done right! While we won't be covering all the nitty-gritty aspects of removing, repairing, and cleaning, we will go over all the major areas where we can help you repair, replace, or upgrade your Minis various interior appointments. The areas are presented in the order of easy/affordable to difficult/expensive. Or you may want to Browse all Classic Mini Interior Products.
Interior Trim
Interior Upholstery
Interior Carpeting


"Unfair though it may seem, any car is judged by most people first by the amount of shine on the bodywork (and nevermind what is beneath the shine, or how long it is likely to last!) and secondly by the condition of the interior. You can rest assured that few people other than those who are in the know, will understand or care about the attention you have lavished on your car's structural soundness or the sweetness of the gearbox. However, the consolation of preparing an attractive interior is that it's one place where your hard work will be commented upon."
Source: - Haynes Restoration Manual

Restoring your interior can be a very rewarding project. If you need assistance along the way, be sure to let us know! We are here to help answer your questions!
Good luck and happy motoring!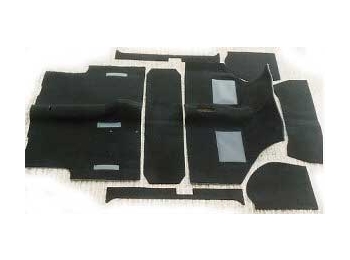 Save
Save
Save
Save
Save
Save
Save
Save