MINI Countryman too small for USA?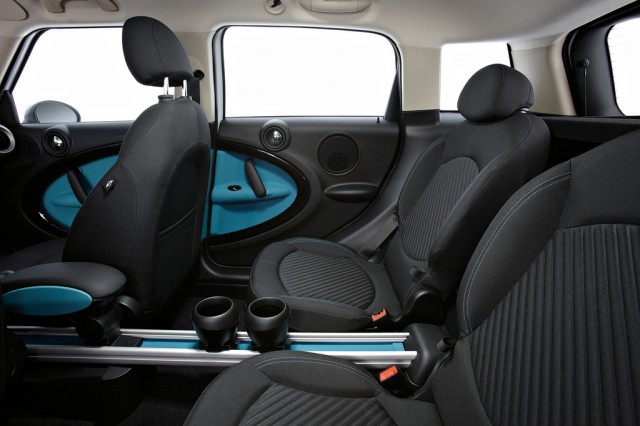 According to research MINI USA has just received, the number one complaint from US about the MINI Countryman is that it's too small. Yep, the largest MINI ever made, the one that has caused a huge uproar within the MINI community is apparently not large enough for some within the American market. Sound familiar? It was the same complaint that the US market had about the R50, R53 and R56 hatch. As you can guess, MINI USA finds it all a bit ridiculous.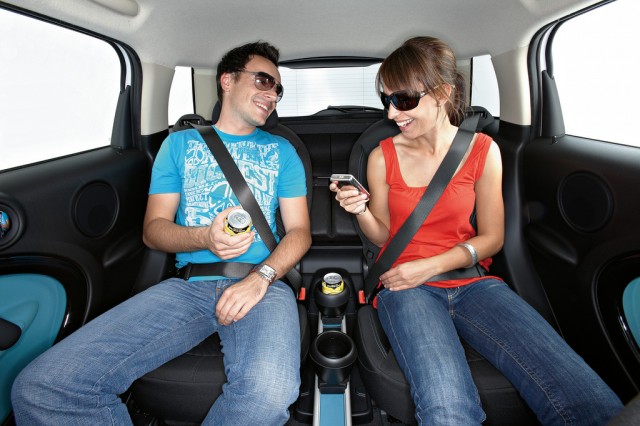 So here are our thoughts; It's a MINI. That means, if it's in the crossover segment, it will be the smallest one available. Yes it's tight with four people and luggage. But it's doable. And that's the key with the Countryman. It makes things possible that weren't when owning a MINI previously while staying true to the brand's ideology. Does it handle 100% like the hatch? No. Does it out-handle anything else (by a wide margin) within the small cross-over segment? In our experience, yes (the only thing close being the Nissan Juke – if you can get past the pretty much everything else wrong with it)
But enough of what we think. Let's hear your thoughts. Should MINI care that the #1 complaint from the American market is that the Countryman is too small? Should the next generation be larger to accommodate more storage space? Or should MINI stand their ground and be MINI?
Written By: JL
Article Date: Nov 28, 2011


Back
5 Comments
11/30/2011 @ 10:12 AM

gerardbarba@gmail.com


This is just ridiculous, it's a "MINI". If people want something bigger they can go look else where. The Countryman is already too big for me to really consider it a MINI...but it has the emblem, so I'll just have to live with it. Although it is much smaller when compared to other vehicles in it's class. The R50 and R53 are huge in comparison to the orginal, yet people still wanted it bigger. Then the R56 was introduced in 2007 and that even grew a tad bit. Well, before I start rambling, my main point is that the MINI brand is self explanatory. The name of the manufacturer says it all. These vehicles are suppose to be small and should remain that way. Isn't MINI's main philosphy to be "mini"???

If people want bigger, they can buy something else.

12/02/2011 @ 9:19 PM


Jason


Too big to be a Mini!! Totally agree that they need to be mindful of their name! I would like to see them get smaller and safer, engineer that!

01/13/2012 @ 6:56 PM

blkveloce


Toyota builds a big SUV. Buy that. The Mini hatchback I have is perfect! The weight of lots of people cuts down your milage. Mini shouldn't pay attention to any complaints.

06/23/2012 @ 4:18 PM


tommy


mini have ruined a perfect concept, the new cooper 4 door and the all four countyman are too large and to be quite honest, look ridiculous, the grill shape and the round speedo which is now completely out of proportion to the rest of the car are the only links to the original mini, bmw may have bought the rights to the name but have failed in their efforts to preserve the identity of the marque, what they have done is created another bmw model, please stop using the iconic names of cooper ,clubman and countryman, these bmw creations are an insult to the original cars bearing these names.

10/25/2012 @ 2:15 PM


Soxy


Finally got my dream come true in 2010. I got my first MINI after 40 years of dreaming to own one. I was 10 years old when I first saw a Mini/Austin in a street circuit race in th Philippines, of course it won that race. I got the Countryman only because my 2 kids just can't fit in the back of a Hatch. I was torn between getting the real MINI(hatch) and my daughters comfort. So, the Countryman then. But my heart was melting knowing that I just violated the one priniple of MINI, be "mini". Any way my dream still came true. The one thing I overlooked though is it has Run-flats installed. If I get to replace the tires with standard ones, problem would be where to place the spare.