MINI is #1 in JD Power Report
MINI is #1 in JD Power Report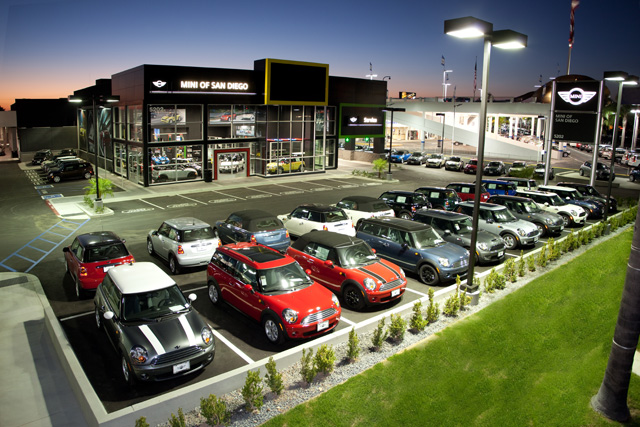 Moving up from last year's fifth place finish, MINI sits atop the J.D. Power and Associates' 2011 Customer Service Index Study in the category of dealer service in the mass market segment. Lexus topped the Luxury category with MINI parent company BMW down in seventh place. The study covers the first three years of ownership, measuring owner satisfaction regarding visits to dealers for service, maintenance and repair work. The survey covers five main areas: quality of work done, ease in getting appointments, the performance of the service adviser, the facilities themselves, and the experience of receiving your vehicle again. Congrats to MINI for coming out on top. Full table of results after the break.
J.D. Power 2011 U.S. Customer Service Index (CSI) study
Customer service index ranking for mass market brands
Customer service index ranking for luxury brands
MINI
805
Lexus
846
GMC
803
Jaguar
837
Buick
799
Cadillac
830
Chevrolet
792
Acura
828
Kia
784
Average
819
Hyundai
783
Lincoln
817
smart
783
BMW
814
Volkswagen
779
Porsche
814
Ford
773
Mercedes-Benz
810
Honda
765
Infiniti
801
Average
758
Audi
794
Mitsubishi
754
Volvo
788
Mazda
750
Land Rover
785
Chrysler
749
Subaru
744
Dodge
743
Scion
737
Toyota
735
Ram
733
Nissan
731
Jeep
728
Suzuki
724
Now I'm sure lots of folks have had some sort of negative experience at their MINI dealership. I know I have, but if these results demonstrate anything, it's that the good experiences so often outweigh the bad ones. That's definitely been my experience with the two MINI dealers I've dealt with in owning my R53. Yet when the service is perfect, we're often much less likely to be vocal about it. Does your local MINI dealer go above and beyond? Tell us your satisfaction story in the comments.
Written By: JL
Article Date: Mar 23, 2011


Back
2 Comments
03/07/2011 @ 12:57 PM


Steve


Awesome! can't wait to see it...I hope they keep the same engine!

03/16/2011 @ 10:47 AM


bob


this is a great idea! my only hope is that mini doesn't go the way of VW of old where they were very successful with a couple of models that advanced every year to the point of failure when they expanded the line to about 40 models and eventual mediocrity in each one. there has to be a balance struck between advancement of what is working and finding new ground based on needs. this looks like it will really fill a void which is not something some of the other recent introductions can say for themselves.