Minis and the Month of April

Significant events in the life of the Mini from the month of April.
The First From Longbridge
1959, April. The first two production Minis came off the end of the assembly line on the 3rd. The first ever? The arguments go back and forth.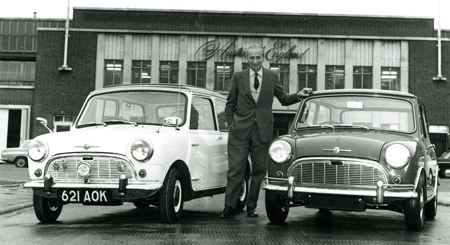 Very Early Van
1959, April. A prototype van appears in a factory photo. The fuel filler is on the left side and about a foot behind the front door.


Already an International Win
1960, April. The first international class win for a works Mini on the 1st, no fooling: Don Morley on the Geneva Rally, 618 AOG.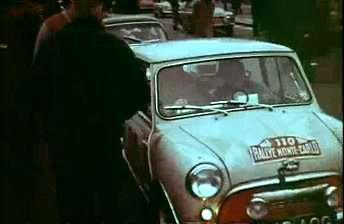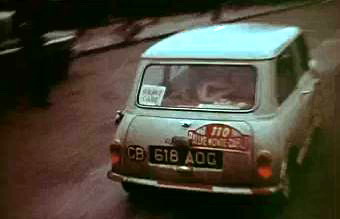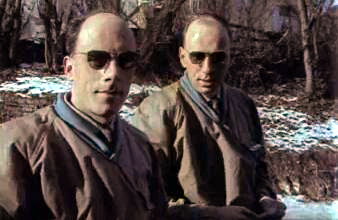 First Prototype Cooper
1961, April. The earliest prototype Cooper on record was produced.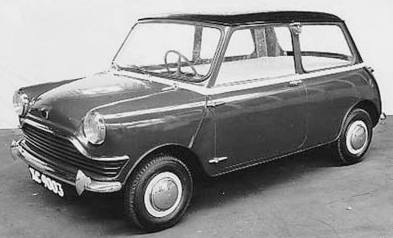 Last of the 997 Austin Coopers
1964, April. The last Austin 997 Cooper was produced on the 21st. The 997s were replaced by the 998cc version. The 998cc engine is a performance version of the engine first introduced in the Mk II Elf and Hornet. Brakes are improved over the 997's, but, still at 7" diameter and thin, are not as good as the Cooper S's. (Total Austin production: approx. 12,400. Total all 997 Cooper production: approx. 24,900.)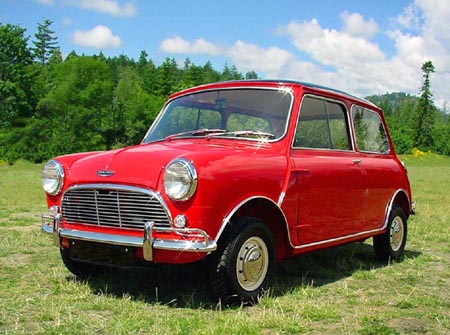 Makinen Scores on the Tulip
1964, April. Timo Makinen won the Tulip Rally in a 1275 Cooper S, AJB 66B.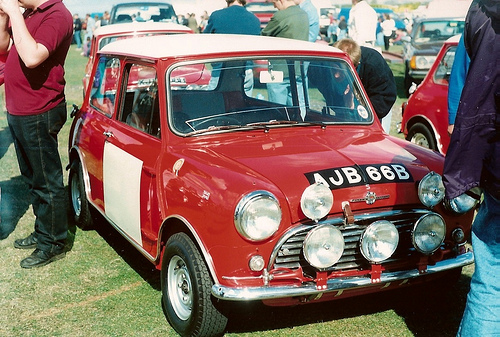 1963 970s is Close Enough To 1000
1965, April. 970 Cooper S production stopped. The last Morris was produced on the 1st and the last Austin on the 5th. (Total production: 963.)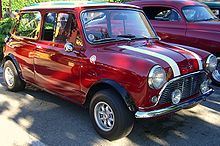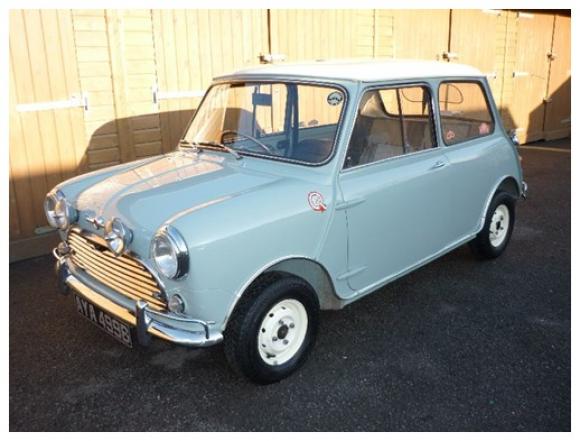 Hydrolastic Beefed Up
1966, April. "Harder" hydrolastic units start in the Cooper S.

Circuit of Ireland Falls
1966, April. Tony Fall wins the Circuit of Ireland in DJB 92B.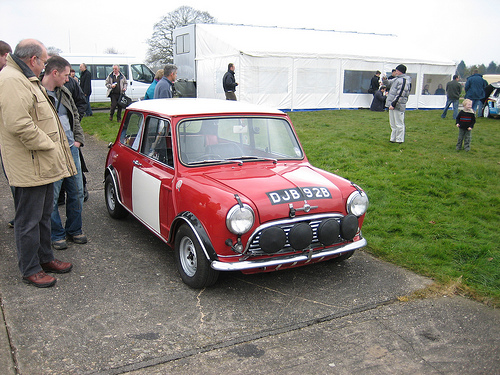 Another Tulip, Another Driver
1966, April. This time Aaltonen wins the Tulip Rally (in GRX 310D).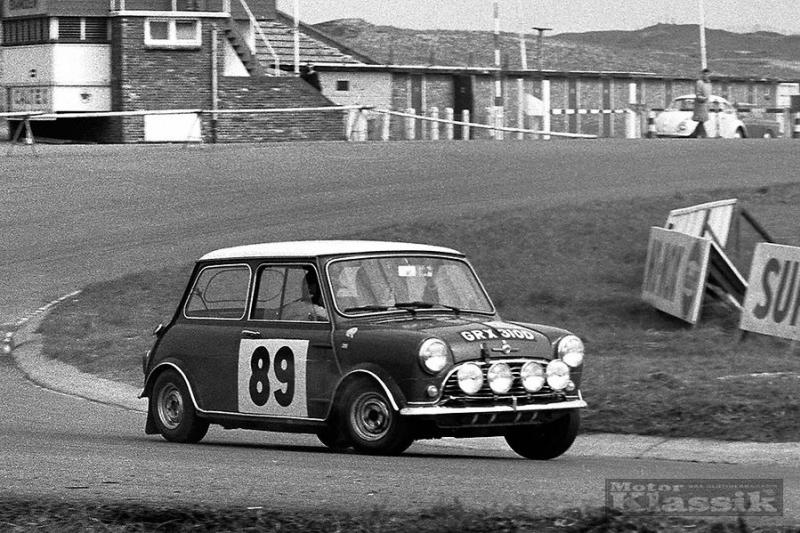 New Authis
1969, April. The 1000S (Standard) and the 1000E (Especial) were introduced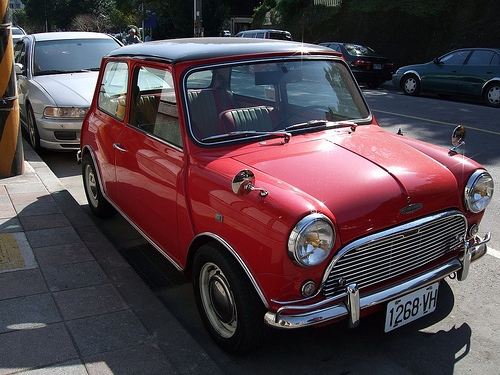 Last Of the Down Under Mk I S
1969, April. Australian Cooper S Mk I production stops. (Total production: approx. 5,000)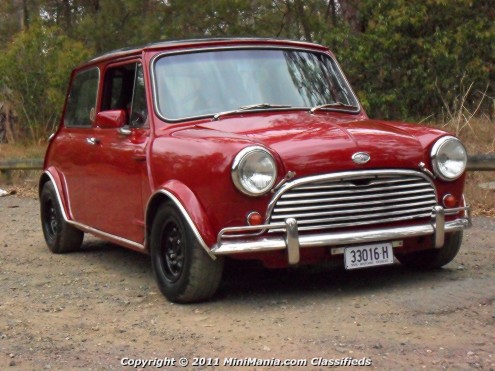 The Moke Starts Growing Up
1969, April. The Australian Moke gets the 1098cc engine and 13" wheels.