NEW MINI Cooper Coupe S - No more hiding!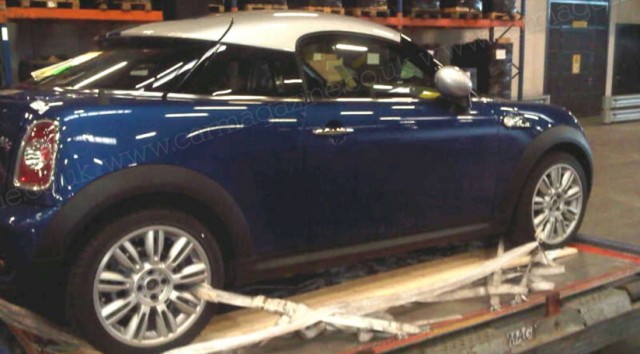 Someone snuck in somewhere they shouldn't have been and snapped the best pics yet of the forthcoming MINI Coupe. For those that read our review of the coupe last week we see a couple details that we mentioned;
The contrasting roof and stripes
Unique 17″ wheels
Silver roof and mirrors (white will not be offered)
The Coupe is scheduled to be officially unveiled in the coming days. However until then, feast your eyes the Cooper S Coupe.