Rebecca Wells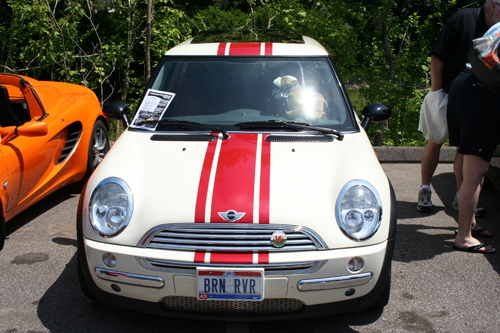 I'm Rebecca Wells and this is Ziggy
We're from Northeast, Ohio (Cleveland Area)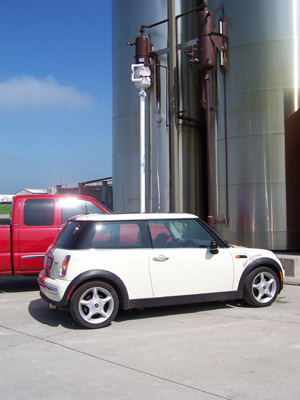 Why a MINI?
In April 2007 my husband's jeep was totaled and he was dragging me around looking at cars, just a little before that we were watching a car show that did a review on MINI Cooper's and one of the lines was it is a great car if you can get over the fact that Bob the Builder got Jiggy with the gauges. I insisted that we look at the MINI. My husband fell in love with the MINI and ordered his, Jiggy was received in July 2007. After a few months of having Jiggy, I decided that I wanted a MINI we talked and decided that I would order one in 2009. In February 2008, I was out running around with the family and saw a used MINI on a lot, I pulled in to check it out. It was a 2004 Pepper White with Tartan Red interior. I looked at the car and took it for a drive, I left, white was my least favorite color. Five minutes from the lot I turned around and purchased Ziggy, all within an hour of first seeing her sitting alone. I knew that we were meant to be together, I loved the interior and knew a fabulous vinyl guy, thank goodness skiing was bad that February day or I would have missed out on Ziggy. In March we decided to go to the Dragon I knew I had to have my vinyl before I left.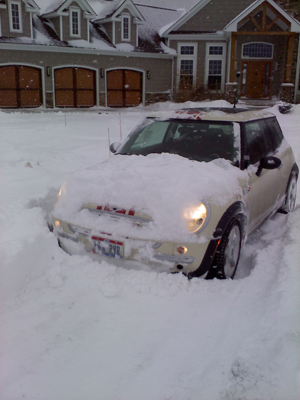 Working with Matt at Visual Graphics, I decided to go with Red metallic vinyl after playing with several designs I came up with the pattern currently on Ziggy. When talking about MY MINI, I always hear yeah but, it's just a Cooper which lead me to place "Just a Cooper" body art on Ziggy. 63k in three years has been a great deal of fun and we are looking forward to many more MINI miles.

Original Build December 2003

Pepper White
Tartan Red Cloth with Red Interior
Cup Holder
Cold Weather Package
Premium Package
Chrome Bumper Inserts
16' Alloy Wheels
Roof in Body Color and Mirrors in Black
Front Fog Lamps

Accessories and Modifications

Carbotech 1521 performance brake pads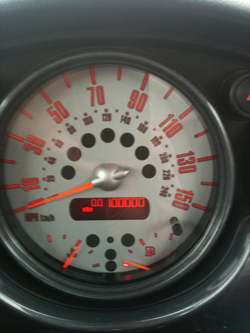 Carbotech premium rotors
Sport Sway bar redrilled
Megan Stainless Cat back exhaust
PowerFlex High Performance Polyurethane Bushings
Pile Blue label series speakers
Sony CDX-GT710 Stereo
Sony Interface Adaptor for IPod
Steering wheel Control Interface
Rear wiper delete
Union Jack Valve Stems Caps
Firestone Firehawk Wide Oval Indy 500 tires
Red leather purse with white and black trim that matches interior exactly (gift from another female MINI owner who knew I was looking)
Handmade red and white scarf that matches interior exactly (made by another female MINI owner as a gift)
Custom Vinyl by Visual Graphics Red Metallic
Piloti Driving Shoes (very important to have the correct shoes)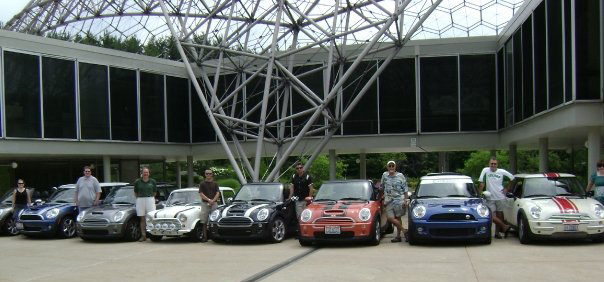 Car Club
Burning River MINI Founder - Second Saturday of each month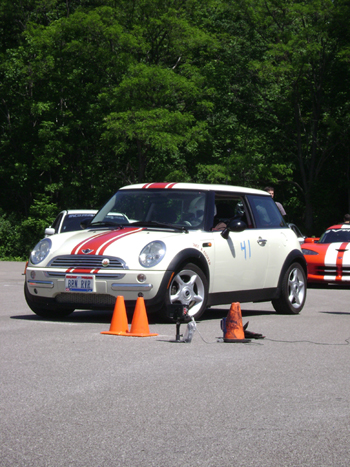 Events
Auto X with the local Porsche Club
Nelsons Ledges Road Course by Burning River MINI
British Car Bay at Ursuline College (Second in Class MINI-New 2001-later)
British Car Show at Shaker Square (3rd in Class)
The Pub MINI Meet in Rocky River
2008 MINI's on the Dragon
Copper Head Riley Run (they extend an invitation to Burning River MINI to attend the motorcycle poker run)
Perry High School Key Club Home Coming Parade
Monthly Burning River MINI Drives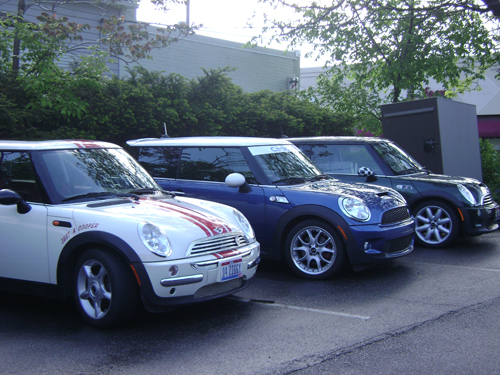 I know that I have done more shows, meets, drives but I can not think of them all.
If you need additional information or more photos let me know as I have many more.
Thank you for your consideration,


Rebecca Wells and Ziggy


Written By: JL
Article Date: May 09, 2011


Back
1 Comment
05/18/2011 @ 6:40 AM


Wheat


Wow this is one sexy car! Is that a Beaker behind the wheel?