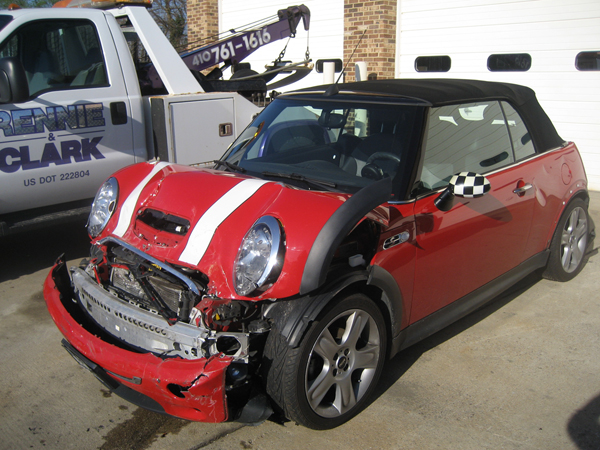 Im Anita from Maryland & I always wanted a MINI.
When they were finally imported here, I pored over the website and "built" many versions while I saved up a downpayment. Then I built and ordered my dream car.
I was excited every time I drove it!
The last time, 4/13/11, I was rearended by a Mercury Mountaineer and pushed into a camper.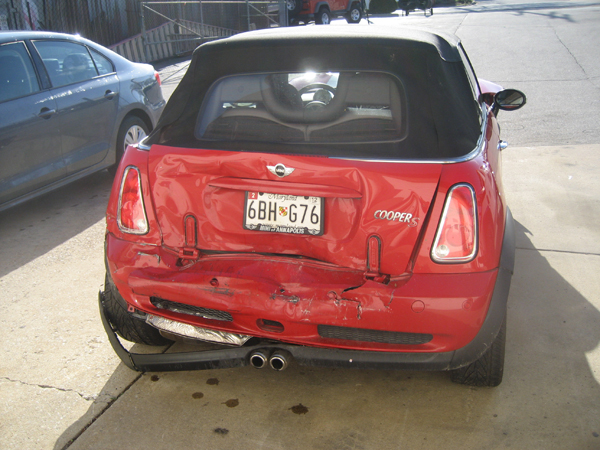 My dream MINI was sandwiched; but as you can see, the driver and passenger area were completely intact.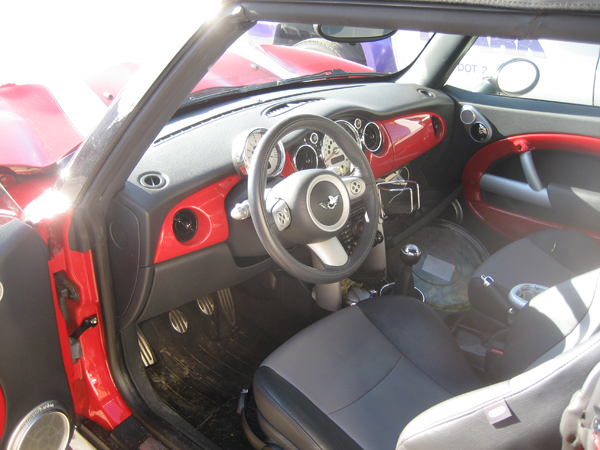 Police and EMTs were amazed that I wasn't badly injured. Three days later, I was back at the MINI dealer ordering another one and now I can't wait until June!
We never participated in car shows, but we'd arrive at many with the top down and the Festival setting on the stereo blasting!
Thanks,
Anita

p.s. - I was unable to be in these pictures because I was sobbing and wearing a neck brace!