Excitement Abounds Over Two New Arrivals to Our Team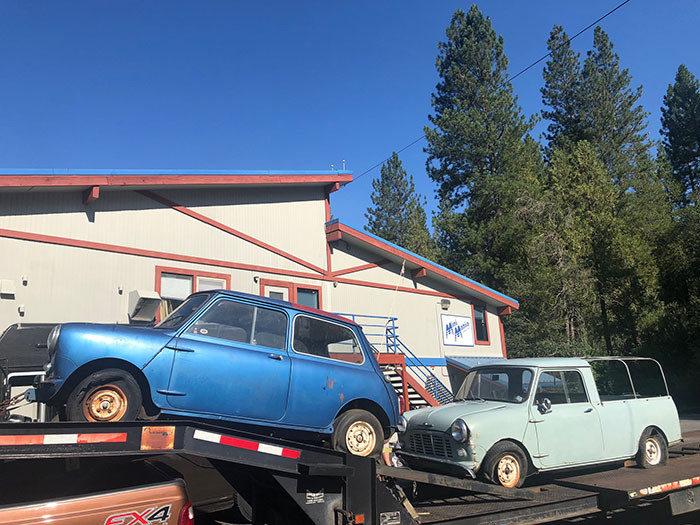 Mini Mania's founder, Don Racine, recently got a call regarding two quite rare classic Minis available for
sale in Texas. Don told the caller he would need a couple of days to think about it and that he would get back to.....HAHA...yeah right! Of course, with Don's decades long passion for Minis he jumped on the opportunity to purchase both cars. He is especially excited about the pickup.

The new arrivals were delivered to our Nevada City, CA headquarters two weeks later on August 15, 2018. Note the condition of the tires....there were new classic mini tires on both cars within an hour of arrival.
While Don's Mini love is insurmountable he isn't the only member of our team holding a special place for the iconic car in his/her heart. Excitement buzzes around our building whenever a new classic Mini (or MINI Cooper) hits the asphalt of our parking lot. We can't help but go outside for a peek and some photos. It's especially thrilling when they are rare classics like these Minis.
The sedan is a 1961 Morris Mini...and although the Morris Mini pickup is registered as a 1963, it is a 1962 model. Don now has more than a dozen classic Minis. Lucky guy:)
Here are some photos of Don's new Morris Minis!