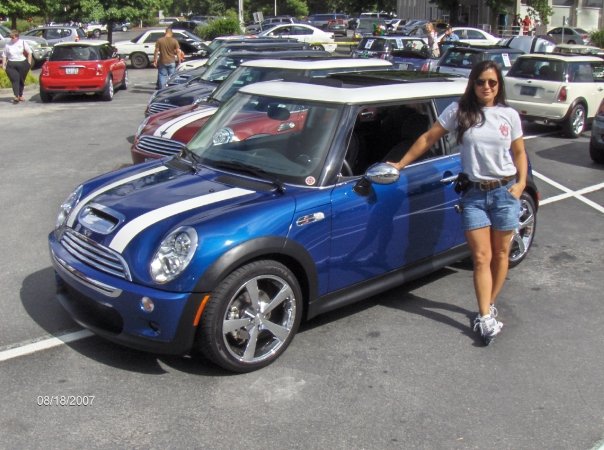 My goodness... I wouldn't know where to start (nor end) my story. LOL ;) Here's a link to read about my MINI's transformation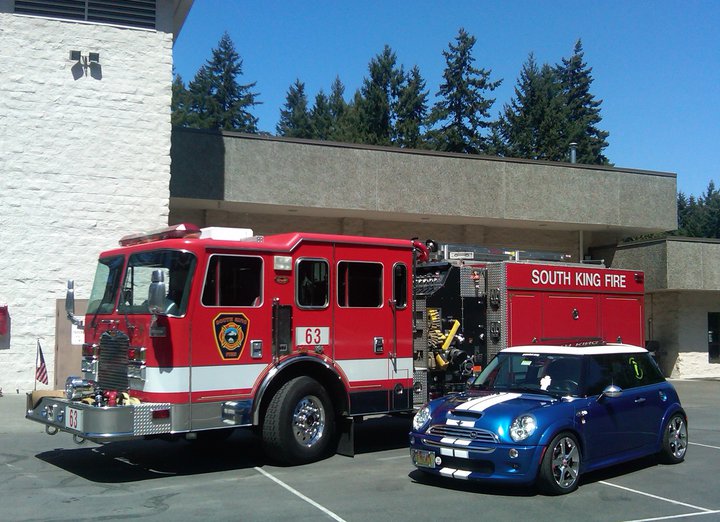 ...and a little about me:

I'm Brenda, I have lived in the Puget Sound area my entire 44 years. I'm a career firefighter (FF) for South King Fire and Rescue (SKFR) in Federal Way/Des Moines, WA since 2000. There is a short video of my MINI and me that made it on weekly TV show in WA.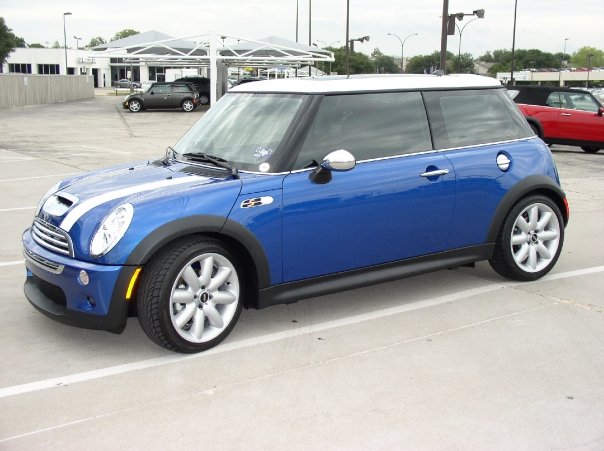 (see video below)
I ordered and bought my new '06 MINI in Arlington, TX from Moritz MINI because there's no way I could wait 12 to 15 months for delivery in Washington. I don't know how other MINI enthusiasts in my club waited that long. I would have gone nuts! LOL
Anyway, my husband and I took my brand new MINI with only 11 miles on an adventurous drive home. We visited 9 National Parks in 2 weeks and pulled into our driveway with almost 4,000 miles from our trip. I truly had no second doubts on my purchase. What an awesome drive! My MINI is by far the funnest
(Its not a word until you drive a Mini!) car I have ever owned or driven.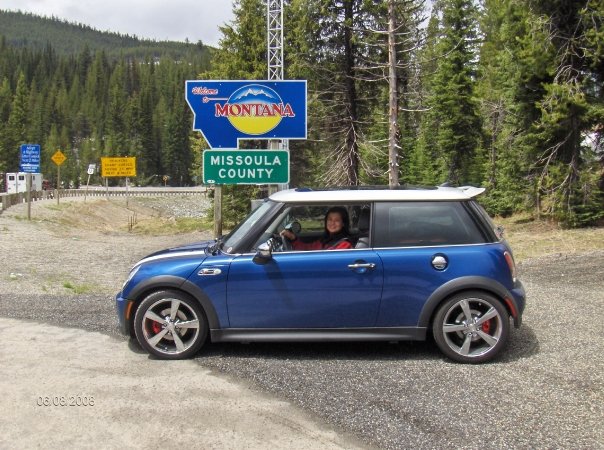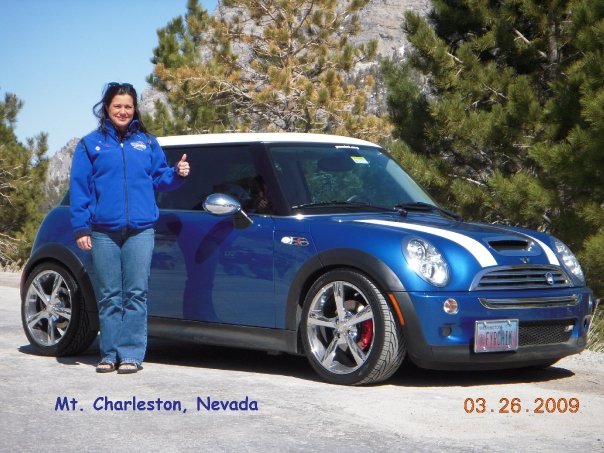 I am a member of the Puget Sound MINI Motoring Club in western Washington (psmini.org). My screen name on the PSMINI forum is "Hapa Haole", which is Hawaiian. Hapa means "half" and haole means "white". My mom was born and raised in Hawaii, but she's 100% Japanese. My dad is German/French, so hence the nickname for me and my car (which is kind of half white). A lot of PSMINI members know me as the "tagging queen". Ask me more about that if you are curious.



It has been a hoot hanging out with other MINI friends. We can understand and appreciate what joy our little cars give us. Our get-togethers (mod parties with barbecues, road tours, poker runs, rallies, picnics, coffee meet-ups, luncheons, car shows, detail clinics, etc.) have helped me achieve more fun out of owning a MINI Cooper than any other vehicle I have ever owned.


Accessories/mods I've added after taking delivery of my MINI: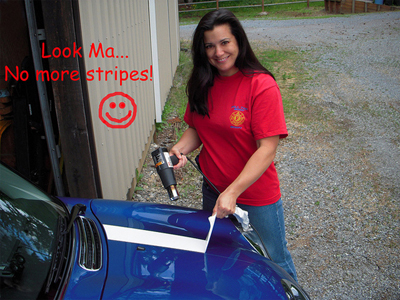 17" BSA chrome 5 spoke wheels (with 205/45-17 Continental Extreme Contact DW)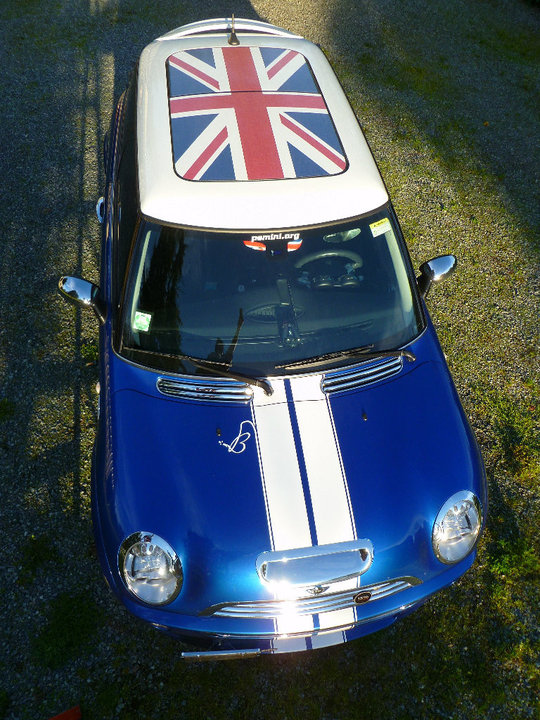 Stage 2 Mini Madness:
15% supercharger pulley
Madness cold air intake
Madness cowl mod
Madness V2 Catback exhaust
NGK Iridum plugs, etc.
H & R Coilovers
H-Sport rear sway bar
H-Sport rear camber links
Rear sway bar
Strut tower brace
Madness lower front stress brace
Oil catch can
Jan Tune & Dyno
Pirelli winter 240 Snowsport run-flat snow tires
Chrome grille vents
Clear 3rd brake light
Spiderlite LED taillight bulbs
Euro parcel tray/dash (Mini Mania)
Glovebox organizer
PS MINI decals
Personalized specialized plates (does that count as a mod?)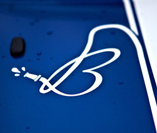 3rd Brake Light Pulsar
Rear seat pull up straps
Craven Speed Grille Badge Holders (front & back)
Light in Sight (lightinsight.com)
No Holes License Plate Bracket "NHLPB"
Vortekz Generator Fins
PSMINI stubby antenna
i-Pod auxiliary port and cable
Rear fog light to 4th brake light conversion
Custom paintwork on front/rear spoilers, flares and side skirts
Custom sport striping
Union Jack Eyeball stickers/decals
Union Jack valve stem caps, center caps, and door plugs
Union Jack rearview mirror cover
Union Jack sunroof decal
As far as auto event history, I have participated in numerous drives and events as well as various parades.
2009 and 2010 it won "Best MINI Cooper S" at our local PSMINI show in WA.
1st place last summer 2010 at Mini Meet West in Penticton.
1st place in 2009 for "Best Mini Cooper S" at the LeMay Car Museum.
1st place/Best Daily Driver award at the Lion's club car show in 2009
I plan on entering the "Show and Shine" car show at AMVIV too. Wish me luck! :)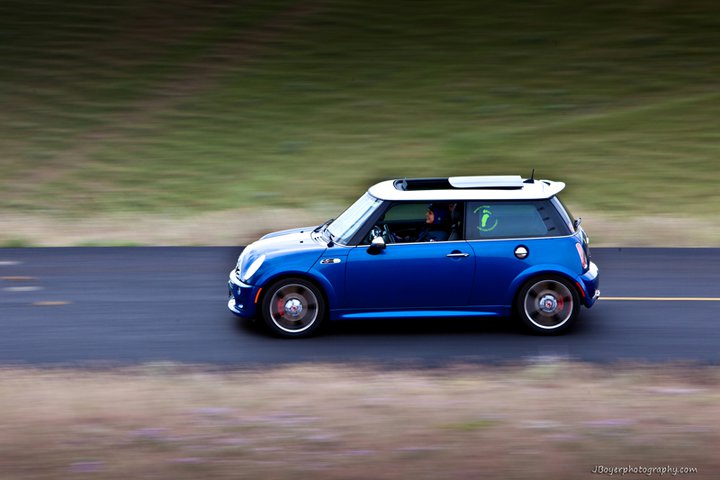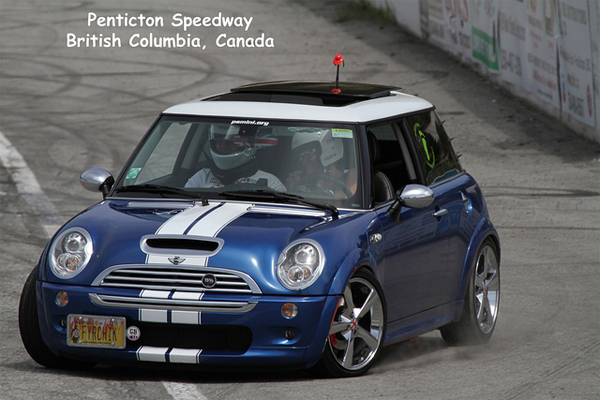 Well, I hope that wasn't too long-winded. It's difficult to compress all the information about my MINI and me in a short email. We've been through so many adventures together...

Cheers,
Brenda

P.S. Here's a photo album online dedicated solely to my MINI Hapa. Click Here to Check it out!
(my MINI appears about 90 seconds into the video)