Classic Mini Vs. New MINI

The original Mini Cooper was first launched in 1959 and went on to become a style icon of the 1960s which was much sought after, even by the rich and famous. Did you know for example that each of the four Beetles owned a Mini during this era?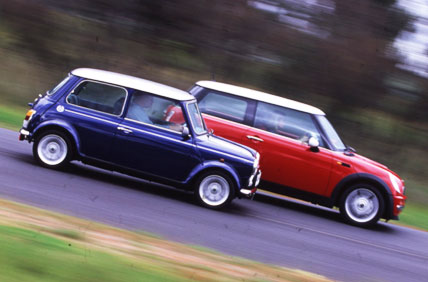 BMW eventually picked up the Mini brand and released a new version to replace the classic chassis in 2001. This retained the Mini tradition of creating trending setting styling which is much goes onto to influence the motoring industry for years to come. BMW managed to achieve this without compromise the handling and performance of the car. Also like its predecessor, it went onto to become popular with people from all different backgrounds and professions; being just as popular with the footballers and movie stars as it was with the everyday motorist.
The overall performance and safety levels of the new model were significantly improved on the predecessor, but does this necessarily mean that it is the better car? MoneySupermarket.com has compiled the following infographic, highlighting the differences between the two models to help you make that decision for yourself.