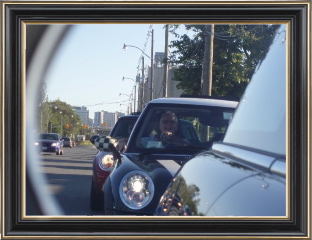 2006 Cooper S..her name is MINIrva..Got her for my 50th birthday. For myself.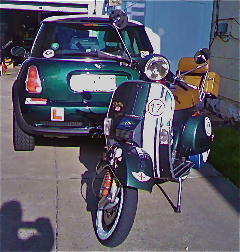 Used but perfect.
When I first saw the MINI on a billboard in 2002 I had a longing for such a toy. When I had a few minutes at a Ford dealership while getting my pickup truck an oil change I went for a walk in their used lot..I spotted the checkered side mirror and then the British racing
green and that was it.
I Just had to make sure my wife could get in and out of it with my help. She did and I did.

You see she is a companion to my Stella Scooter that I got in 04. A girl and her toys.

I take her to Scooter Rallys with my Little Guy teardrop trailer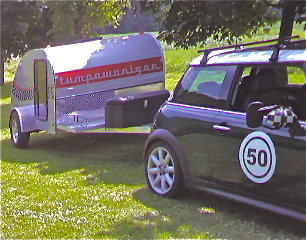 pick me...One day I will tame the dragon. One day.

Southern Ontario MIIN Club and the Western New York MINI club
Cheerio Cheerios,
Deborah