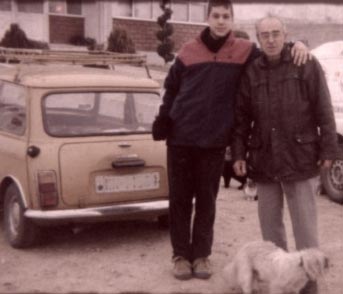 Its 1986 and my grandpa goes on retirement, being a truck driver for 40 years. He had never owned a passenger car before as he used his truck for both work and family runs. He sells off his truck and goes on to find a regular car to buy.
After spending a lot of time through many dealerships he ends up standing in front of a shiny sand-glow 1978 Mini 850. I don't know why on earth he decided to buy it, he never told me. But I'm extra super thankful he did .
Two years later in 1988 my mum is ready to give birth to me. While at work she feels the pains but my dad is away on a business trip. Immediately my grandpa drives my mum to the hospital in a hell of a speed, of course in the Mini . Which I believe is my first day with my first Mini.
23 years later I find myself owning 3 Minis including my grandpa's and with no intension to drive another car as a daily runner.
EVER.

Dimitris. Greece