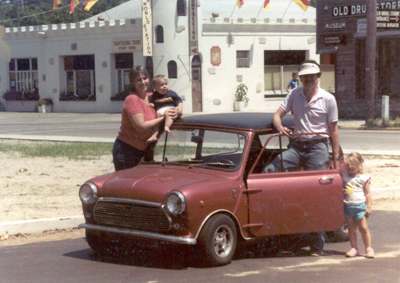 Hi, My name is Edna Espasas.
I bought my Mini Cooper MK II – "Innocenti" in 1969, while leaving in Italy.
I would see the Minis daily around town ( Livorno, Italy) and all my friends were talking about the Mini's competing in the Monte Carlo Rallies in the late 60'. I felt in love with them.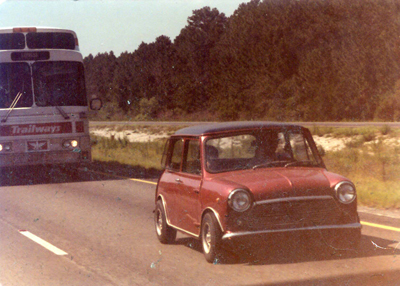 I named her "mini mello" which would translate to "my little caramel or sweetie" ..

The original body color was a crème color, but the roof was always black.
I did paint the body in 1970, when I took her down to Puerto Rico.
Then I moved to Florida in 1984, and brought it up with me. I use her as a second car.
I still have my Mini, although it has been garaged for the past 15 years.
The attached pictures were taken in 1984, when I moved to Florida.