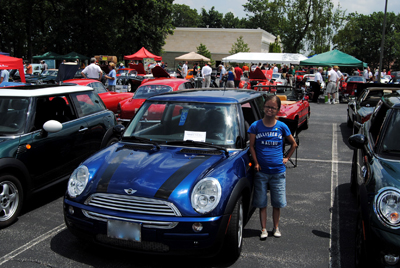 Hi,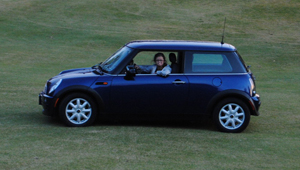 My Name is Hilary Morrissey, I will be 21 years old on May 11th, 2011. I live in Missouri where I own a 2003 Indi Blue MINI Cooper.
Her name is Blueberry. I purchased the car on January 29th, 2010. We had to travel 5 hours away to pick her up in Kankakee, IL.
Blue originally came from a dealer from Niles, MI where the dealership agreed on driving her to Illinois for us to pick the car of my dreams. My dream car, MINI Cooper only had 12,400 miles.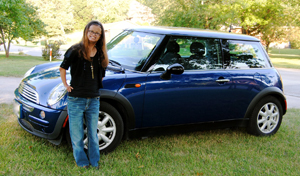 Why? Because the pervious owner, an older senior citizen only drove the car back and forth to the grocery store or around the town.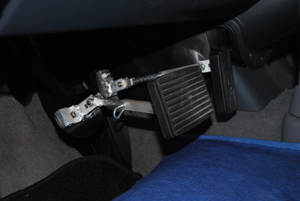 Anyway, pretty much that day was life changing for me. I am a person of short statue at 4'7 plus my hands and feet are the size of a 15 month old baby, So the MINI Cooper is a perfect fit for me and has given me the independence I have needed in my life. I ordered pedal extenders from a company in California and my dad helped me modified the car so I could drive it.
I always wanted a MINI ever since I was 12 years old (back in 2002) I remember watching CNN with my mom and they were announcing that BMW was going to start making MINI's again. My mom told me that is the car you should get some day. So ever since then I never backed down from that dream of owning a MINI Cooper.
Blue and I have been to 2 car shows, one local car show where she won 2nd place and to the European Car Show in St. Louis, Missouri.
Thanks,
Hilary Morrissey