How to Publicy Share Posts on Facebook
Many of the businesses that you have liked on facebook have contests and giveaways where you can win only if you publically share a post. That is the way the page admins can see who shared and therefore, entered the contest. Here are step-by-step instructions on making sure your shares count and that you could win some fantastic prizes!
1. Click share under the post you would like to share
2. You will see this box as a pop-up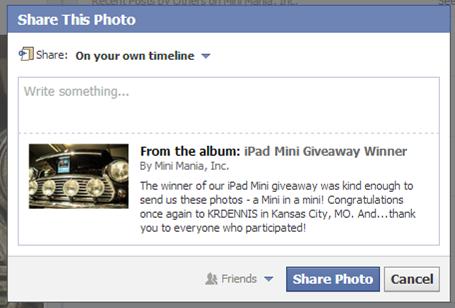 3. Next to "Share Photo" there is an arrow, click on the arrow and choose "Public"
4. Add any comment you may have
5. Click "Share Photo"
6. You are finished
Feel free to ask any questions!