Jessica Pabalate is our 2011 Arrive & Drive Winner!
Congratulations from everyone at Mini Mania!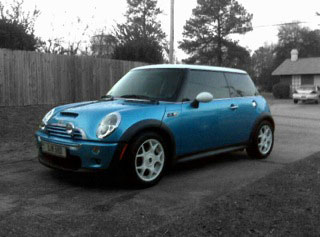 My name is Jessica Pabalate and I am so excited and honored to "Arrive and Drive" with Don Racine and Phil Wicks! I am a student, slowly finishing up my B.S. in Biology, while working full-time as a scheduling coordinator for the surgery department in a local hospital. I grew up in South Alabama and have lived in a few different cities around the state. I enjoy being outdoors, whether hiking, primitive camping, or just relaxing in the sun; watching good movies; amateurly photographing nature; reading fiction novels; creating unique modern fiber art by knitting, quilting, crocheting, sewing, and needlework to name a few; playing video games, mainly the Legend of Zelda, yes I'm a dork; and of course motoring in my MINI.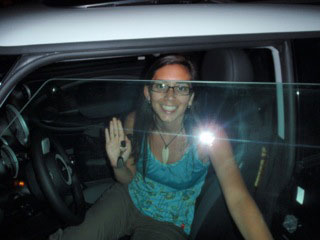 I am extremely passionate about MINIs!! The first time I ever saw a new MINI, I was in love and knew I had to have my own one day. I was constantly watching "The Italian Job" original and remake movies and dreaming of the day I could drive one. That day came in 2005, after long searches for my perfect MINI. At the time, there were not many MINI dealers in the states and the closest one was two and a half hours away. But after the years of my parents listening to endless love talk about MINI, it only took some slight coaxing to get them to take me to the dealer. My dad was doubtful of the safety of me driving such a small car, but I already knew the safety features and as soon as he looked them up his doubts were gone. The MINI I had chosen, or that had chosen me, was an electric blue manual 2002 MINI Cooper S and it was waiting for me right in front of the dealership. Of course, the salesman made it happen and I got to go home that day with my very first MINI, first car for that matter, and first monthly payment. I was still in high school, but I gladly worked almost every day after school and on the weekends for my payments.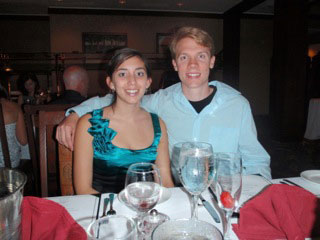 I absolutely loved that car and my favorite thing was to drive along the desolate windy country roads where I lived. My dad even became fascinated with all things MINI and was always scouring the forums looking up how to do maintenance and minor repairs on my MINI, since the dealership was so far away. One sad day, my blissful motoring came to a blinding halt when I was driving through a dark neighborhood. A deer galloped from behind a tree, right in front of me and ruined my MINI just two months after I had gotten it. After a few months at the body shop, it was almost as good as new and I was so happy to be driving it again.
One day as I was leaving a grocery store, I saw all these people huddled around my car in the parking lot. I held my breath, thinking someone had crashed into it, but when I approached I realized that it was just some intrigued people wondering what kind of car I had. I was and still am happy to gush about my MINI to those who are curious. One of my favorite things about MINI is the community. Non-MINI owners are always fascinated with them, and MINI owners are just so fun and exciting to be around. Exchanging waves at passing MINI owners always puts a smile on my face. When I first read about MINI Takes the States in 2006, I had to go. I couldn't make the whole trip so I just made one leg, but it was a great event with fellow MINI fanatics. This is when I learned of Phil Wick's Driving Academy and put it at the top of my things to do list.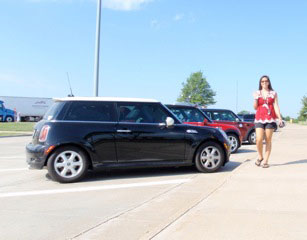 When my first MINI was 8 years old and was in constant need of repairs because it was never 100% after the deer incident, it was time for a new one. Last year in 2010, I traded it in for my second MINI at the newly opened dealer near me. I went to the lot with the mindset of not leaving without a new one. The dealership hadn't been open for too long, but they only had a few manual MINIs left and no Cooper S's. So since manual was definitely my preference, I came home with a leased manual 2010 Cooper Hardtop. I can never seem to stray from the classic hardtop model. Now that I'm on my second MINI, I have vowed to be loyal and never own anything but a MINI. I am going to build my next MINI exactly fit to me, and I also want to own a Classic Mini one day.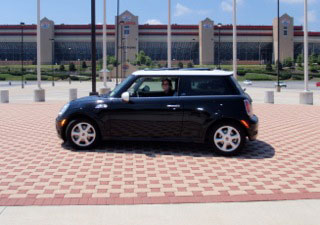 I was lucky enough to be able to travel the whole of MTTS in 2010 which provided me with some great beginner experiences on the Indy Motor Speedway and MINIcrosses in the parking lot of the Atlanta Motor Speedway and also on the streets of Denver, Colorado. That along with "The Italian Job" whetted my "appetite" for the race track. I am greatly honored to be chosen for "Arrive and Drive" and it's unreal that I'll be taught by the awesome race drivers, Don Racine and Phil Wicks!