Recommended Engine Oil for MINI Coopers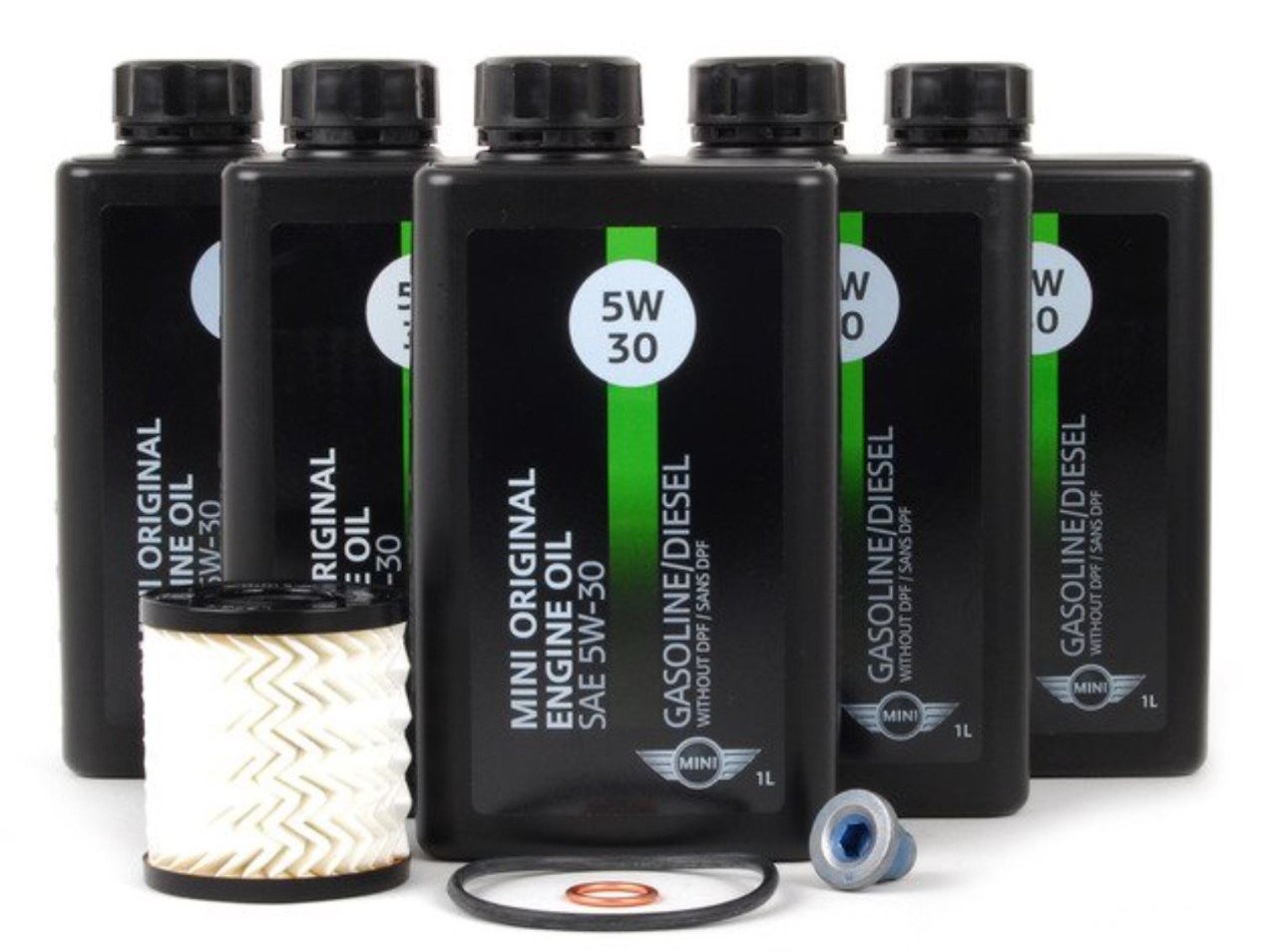 The following guide is designed to help you find the right MINI tested, MINI approved OEM Fully Synthetic Motor Oil SAE 5W-30 or SAE 0W-20 or SAE 0W-30 made for your MINI.
---
"WHAT IS THE RECOMMENDED ENGINE OIL FOR DOING A MINI COOPER OIL CHANGE ?"
Fully Synthetic 5W-30 Oil is MINI's most highly recommended option, as it is used by MINI themselves during an oil change on MINIs. But this recommendation depends on the year your MINI was manufactured so read on. You may have more options.
"WHAT OPTIONS?"
For MINI's made from 2002 to 2008, the 5W-30 Oil is hands down THE Engine Oil MINI Recommends.

However, for MINIs manufactured between 2007 current date, there are other Motor Oil Recommended Options to consider:
"WHAT IS THE DIFFERENCE BETWEEN 5W-30 and 0W-30 and 0W-20 MOTOR OIL?

It is the viscosity of the oil is that differentiates 0w20 from 5w20 and 5w30 from each other. Every oil viscosity has benefits and drawbacks depending on the temperature, and not all of them are compatible with all engines. Basically:
0W20 - Low viscosity 0W20 motor oil is frequently used for its cold-weather performance and provides better protection from normal engine wear and tear.
0W30 - While, 0W-30 does not protect your engine nearly as well as 0w20, it is ideal for more extreme temperatures of over 400°F. (this is an alternative oil used in high performance engines and driving habits.)
5W30 - 5W30 motor oil is designed for both colder and warmer temperatures. Its downside is the thicker composition makes it less fuel-efficient than the other motor oils.
"IF I NEED TO TOP OFF MY ENGINE OIL BETWEEN SERVICES, IS THERE A SPECIFIC TYPE OF OIL I SHOULD USE?"
Same Answer As Above. Pick the right Motor Oil for your MINI and for your Driving Habits.
"DO YOU HAVE KITS FOR A FULL MINI COOPER OIL CHANGE?"

Of course we do, all featuring recommended Motor Oil form MINI and Recommended Filters too. Check it out on our MINI Cooper Oil Change Maintenance Kits page!
2002-2006 Models Engine Oil Recommendations
2007-2015 Models Engine Oil Recommendations
2016 + Models Engine Oil Recommendations
And Don't Forget....
Engine Oil Bag
Handy storage bag with MINI lettering on front holds a one-quart container of MINI high-performance engine oil. Keep a quart / liter of oil 'safely' in your MINI just in case you suddenly discover you are low in oil. Motor oil not included.
Bag also includes:
2 paper funnels | 2 gloves | napkins for wiping the dipstick | 2 wipe up towels | Three Velcro strips on the back easily attach to the inside of the trunk.
And Other Engine Oil Accessories