OEM and Aftermarket Mirror Caps and Covers for F54, F55, F56, F57 & F60 MINI Coopers
Mirror Caps & Covers add tons of personality to your MINI Cooper! We offer both OEM and aftermarket caps and covers in various colors, style and designs. When selection mirror caps or covers for your MINI please pay special attention to the difference in covers for power fold mirrors and non-power fold.
Return policy, warranty, ships from the US.
F54 Clubman S & Non S (2016+)
F55 4D Hatchback S & Non-S (2015+)
F56 Hatchback S & Non-S (2014+)
F57 Convertible S & Non-S (2016+)
F60 Countryman S & Non-S (2017+)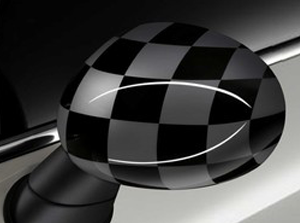 Mini Cooper OEM Mirror Caps/Covers in Various Styles
for F56, F55, F54, F57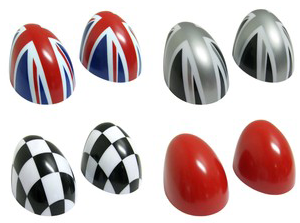 Mini Cooper Side View Mirror Cover in Various Styles
for F56, F55, F54, F57
Mini Cooper OEM Unpainted Mirror Caps/Covers
for F56, F55, F54, F57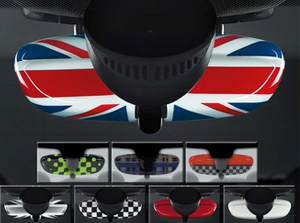 Mini Cooper Rearview Mirror Cap/Cover in Various Styles
for F56, F55, F54, F57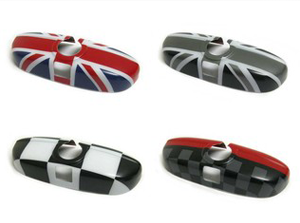 Mini Cooper Rearview Mirror Cover in Various Styles f
or F55, F56, F54, F57
Mini Cooper OEM Mirror Covers in Various Colors
for F54, F55, F56, F57, F60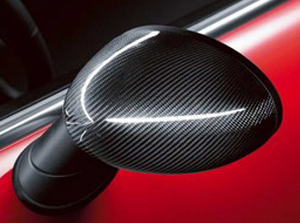 Mini Cooper JCW OEM Mirror Covers in Carbon Fiber
for F54, F55, F56, F57, F60

CLICK HERE FOR MIRROR CAPS FOR YOUR R50, R52 & R53 MINI COOPERS
CLICK HERE FOR MIRROR CAPS FOR YOUR F54, F55, F56, F57, F60 MINI COOPERS

Browse more MINI Cooper Interior Accessories
Browse more MINI Cooper Exterior Accessories