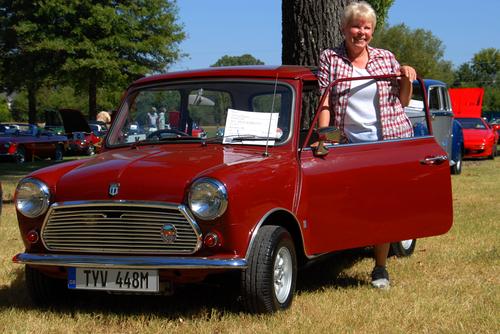 Hello,
My name is Patricia Bryant and my beautiful Mini is Stella.
We live and cruise around Memphis and Bartlett in Tennessee. My daughter and I both have Minis, she has an 05 and I have a 73.
The classic was found on the internet in Pittsburg
Pennsylvia. My daughter checked Stella out and decided we should by her. She was loaded on a trailer and brought to the south. Now she is a true Southern English girl.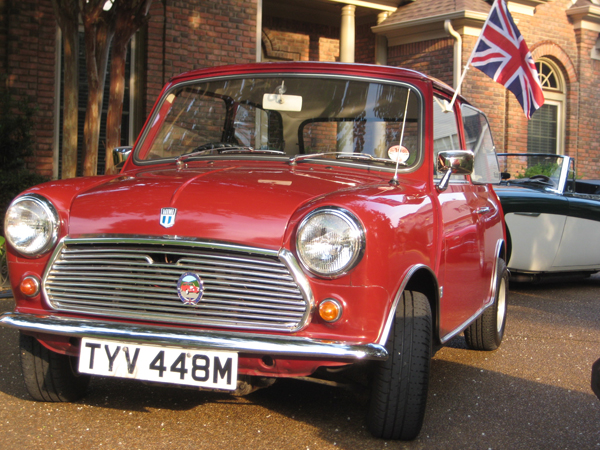 She has been dressed up for Christmas to be in the parade.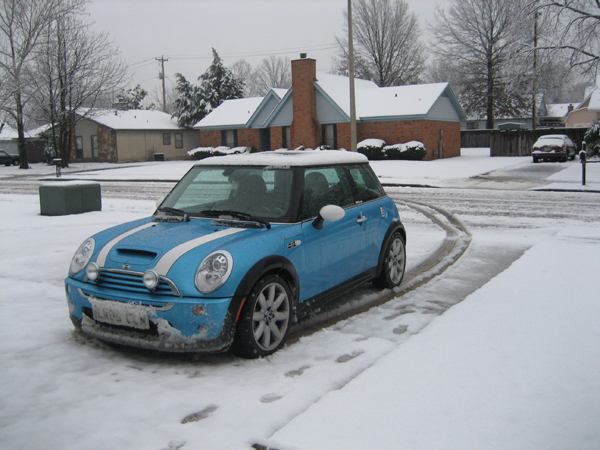 She has been in the St Patricks day parade as a shamrock, and most recently she was dressed up for the Royal Wedding.
Stella and I have been to Minis on the Dragon and the Mini 50 in the Smokies. We attend a lot of car shows to raise money for charity. There is a great deal of interest in Stella because she has right hand drive steering and is automatic. Most people in this area have never seen a classic Mini. During the past five years I have bought a lot of parts from MiniMania to freshen up Stella and to modify Callum the 05. I belong to The Memphis British Car Club.
Thanks,
Patricia Bryant