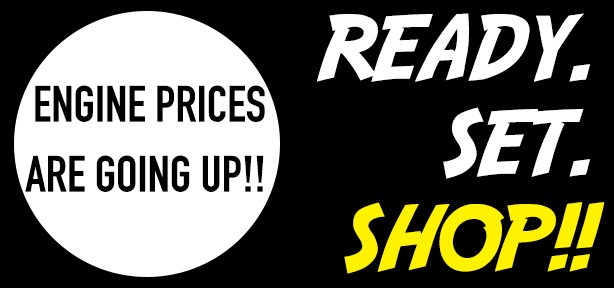 As with most things classic, less is becoming more. Parts are scarce and costs are going up and, unfortunately, Classic Mini engines are not immune to the workings of the marketplace.

And as our current inventory is dwindling down, we'll soon have to buy more at a higher price.

So if you've been thinking of upgrading to a more powerful engine, in the midst of restoring your Mini, or just need a new engine, now's the time to act. Because July 1st, 2021 - Engine Prices are Going Up.

CALL NOW TO ORDER YOUR ENGINE 1-800-946-2642

---
Want to learn more about the Classic Mini Engines at Mini Mania?
Check out these three helpful articles to help you make the best decision when buying your new Classic Mini Engine.