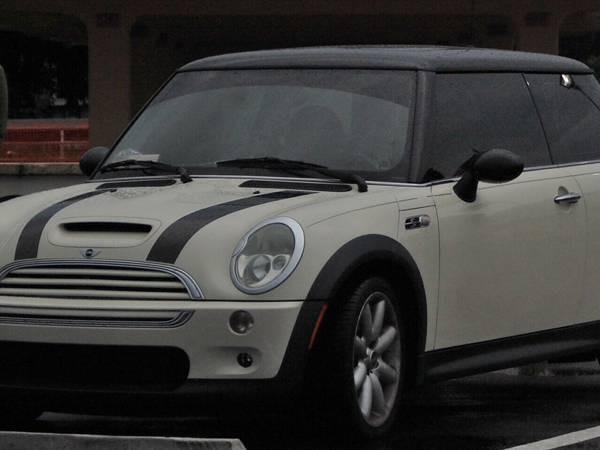 Hi, My name is Rose Truman and I currently reside in Lake Worth, FL. I have 2 minis in my family and I love both of them. I'm currently a member of Sunshine Minis, Facebook Mini Owners Club and Mini Cooper (via Facebook). My first new car that I purchased was done on my 11th Anniversary it was a Mini Cooper S (Pepper white w/ black bonnet strips). He has been a wonderful car to me. I have named him "Coopie" and his tag states that. He has been babied his entire life and has just recently turned 100K miles and drives great. We haven't done much upgrades to him as I just love him the way he is. On my next birthday after he was added to our family my husband made me custom diamond plate floor mates for my "Coopie". He is detailed almost every weekend and loves the attention.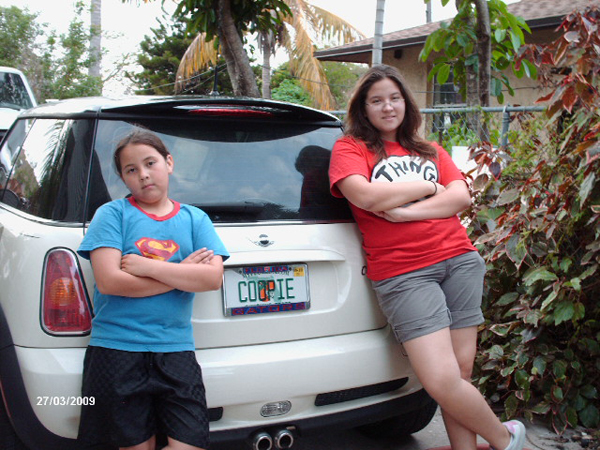 In late 2008, we were looking to expand my love for Mini's and was searching one day for classic minis on e-bay. I found one for sale only 20 miles away from our current location. My husband and I went to see him and we just new that he was going to be part of our lives. "Sir Coop" is his name and he is a 1988 Classic Austin Rover Mini (w/ driver right hand side). He needed some work when we originally got him, we have since completed full exterior restoration (painted him Chilli Pepper Red w/ painted bonnet strips), British Flag on roof, updated halogen headlights and updated brake and clutch system. We hope (once the economy gets better) to do more restoration.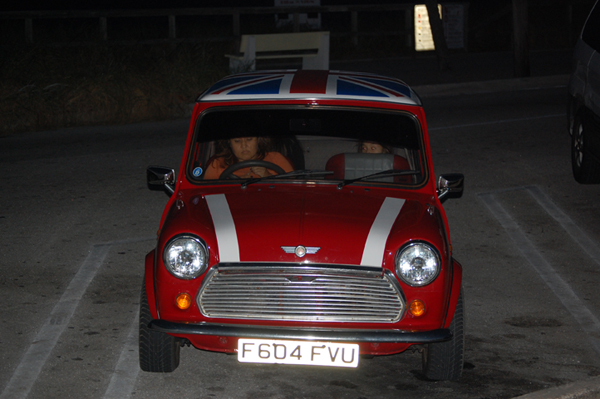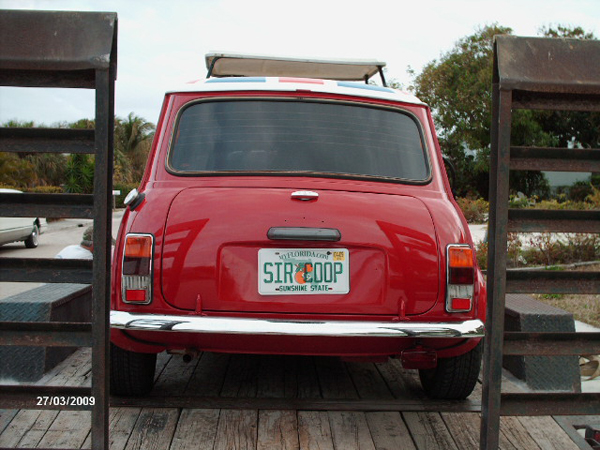 We also have another place in Cedar Key, FL and take many weekend and vacations to our property.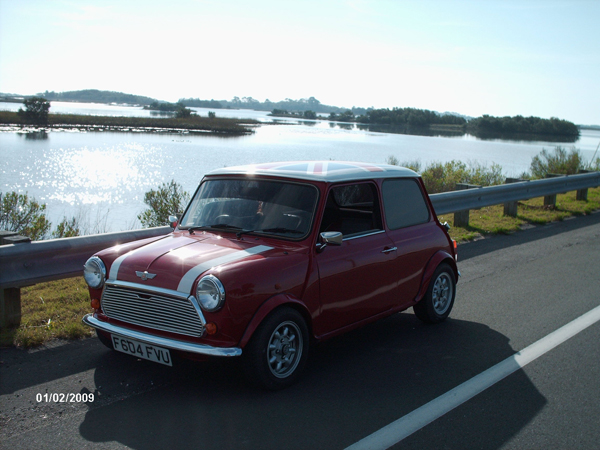 Both "Coopie" and "Sir Coop" have been taken on many trips up north (approximately 5 hours away) on tow on my husbands trailer (Pictures enclosed). Of course I can't drive them both at the same time so me and my husband like to take our Minis out to school and social events around town as we always get lots of compliments on our cars.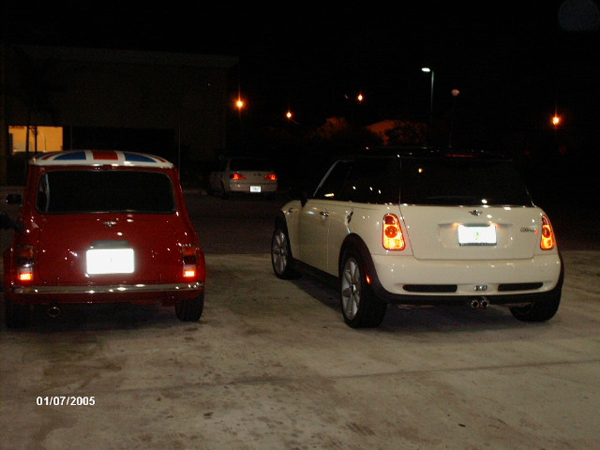 We have great stories with both Minis, here are some for you:
Once "Sir Coop" was done with some restoration on him, I was driving my daughter to middle school and we heard the kids saying when we pulled up "Wow Casey is Driving!" Once we pulled up closer surely they found that she was not – this was thought because "Sir Coop" is a right handed driving car.

My husband is self employed and uses a crew cab dually for his every day work. There are many times he just has to check on his employees and properties he manages (mind you my husband is 6'1 and Southern Country Boy). He decided to take "Sir Coop" out for a drive to check out his properties along with his employee who is about the same build and also a country boy. While driving around they were stopped at a light and found that there were 2 guys in the car next to them. Those guys proceeded to "pick up" my husband and his employee and assumed they were playing for the other team since of course they were in my little car! Since this happened his employee refused to go with him in my car!

My uncle and his friends are old school classic big block American muscle car fans. My uncle was proud of my "Sir Coop" as this was what I wanted. He proceeded to tell all of his friends what a Hot Rod I got. They were all excited and this went on for weeks of anticipation as to what type of Hot Rod I got. One evening we finally pulled up with our Hot Rod "Sir Coop" and his friends loved our little classic car. It may not go 0 to 60 in 10 seconds like those cars but will go 0 to 60 in about 4 minutes. We love just strolling around town in our little "Sir Coop".

I'm in love with my Minis so much we recently decided to rented the new 4 door Mini. Unfortunately we can not afford another car at this time, but my love for Mini's wont cease!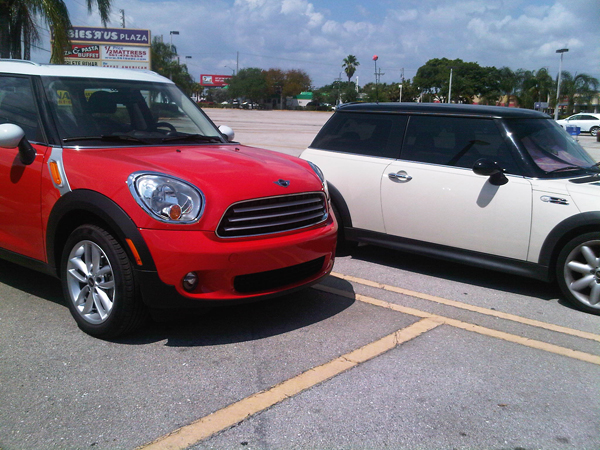 Thank you for this opportunity to share my life stories and we will keep on building them!
Thanks,
Rose Truman
Mini Cooper Enthusiast


PS: I'm only in the Pic of the Sir Coop @ the Beach, the rest are my kids and husband.