Recent upgrades of the Mini Mania Website now provides more features than ever to help both the experienced and the novice to find everything you need for and about the Mini.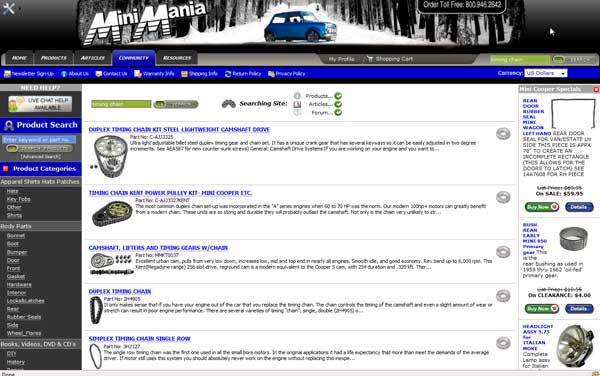 In the upper right hand corner of every webpage is a green text box simply labeled "Search". The search has been referred to as the Mini Mania "G" search. This Google type search provides results from the three most often viewed sections of our Website: Product Information, Articles and Message Forum.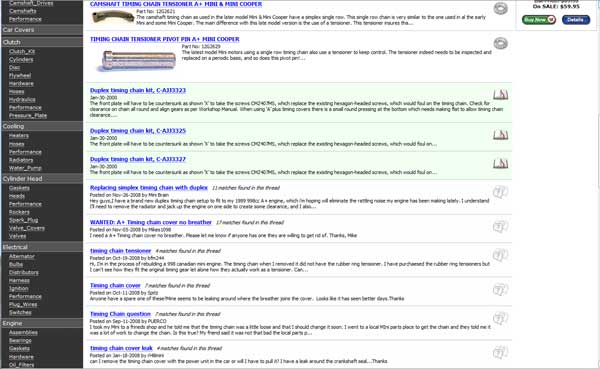 It is now easier than ever find not only to find the parts you are looking for but also any technical information or installation instructions and what your fellow Mini owners have been talking about on the community forum.For example: when searing for the term "Timing Chain" you find 11 different parts that have the phrase in the title, you find 3 articles with 'timing chain' in the title and 6 different community forum treads that include 'timing chain' in the discussions.