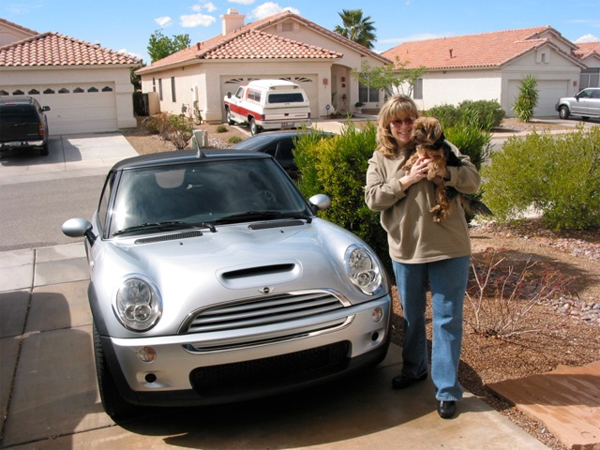 I am so proud to introduce you to my mini:" Shroder."
I met him in May 2005 and instantly fell in love! My husband and I decided I needed a new car and after having a convertible as my first car I knew I needed another. I first thought a VW bug, but my dad had bad experiences with them, then I thought an audi, but that was a bit pricey! Then my husband mentioned a MINI.
The closest dealership was far away in Scottsdale Arizona about three hours away. I looked them up online and thought this could be my car! Yet, before I traveled so far or ordered online I wanted to see one in person. I found online a place in town that sold specialty cars that were relatively new and decided to check a mini convertible I saw. I went by the next day and Oh my God it was like meeting a puppy! I instantly fell in love as soon as I met my soon to be mini! I took it for a drive and immediately called my husband and told him I met our newest family member as this just wasn't a car it was a truly new family member! I knew it would be loved and treated as well as my yorkie because it was as cute and fun as she was not to mention awesome to take out and easy to take care of! My husband came by immediately and we bought the car on the spot! I knew it was destined to be when our salesman told me he truly believed each mini has a personality and he names them as they come in.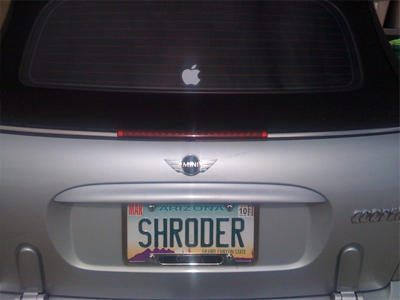 I of course asked my mini's name and he told me; "Schroder!."
It totally fit and he has a license plate so all can see his name. He has been an awesome car for six years and I cannot imagine being without him.
I do not have a car club as I do not know of one in my area nor have I made any changes I love him the way he is! But, we always speak to other minis and always wave to the others!!! Minis are a family!!!
With lots of mini love,
Wendy Anderson