Classic Mini Winterproofing Checklist
Courtesy of Mini Mania Inc.

A little web search will turn up lots of generic, top ten lists of things to do to winterproof your car. Most are just common sense; not all apply to classic Minis; and what you do will vary depending upon whether you are going to store the car for a few months, or if your Mini, like my daily driver, lives outside all of the time.

On nearly every list is the suggestion to check the tire pressure on your car. It's an important addition but when it comes down to it, you should be doing that more than once a year anyway. Pretty much the same goes for checking all belts and hoses and changing the oil and filter. As a proud and conscientious owner of an older car, you are already doing this type of maintenance year round, we hope.

In the list below you'll find the basic winterproofing tips along with some more classic car/classic Mini recommendations.
Questions? Contact our specialists at 1-800-946-2642 or send us an email.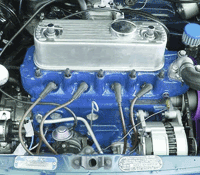 1. Tune up the motor
Air, oil and fuel filters, including new spark plugs, distributor cap and wires. Ignition system needs to be in top shape to battle the cold.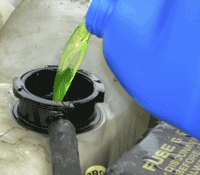 2. Check the anti-freeze
Only fill the tank with MINI recommended brand anti-freeze, make sure to check your owners manual for the proper anti-freeze type.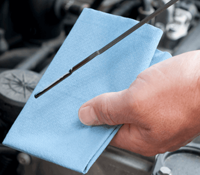 3. Check other fluids
Be sure all other fluids are at the correct levels and fill as needed. Brake fluid, engine oil, power steering fluid, windshield wiper fluid, etc.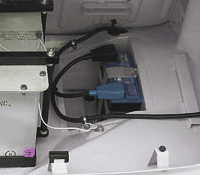 4. Check the Battery
You can have a load test done on your battery at any local auto parts store. Don't forget to check your key fob batteries as well.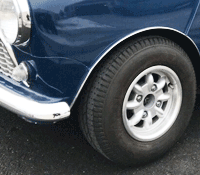 5. Check your tires
You'll want to be sure to check the tread air pressure and alignment of your tires. You may also want to have them rotated if you haven't done so recently. Remember, safety first!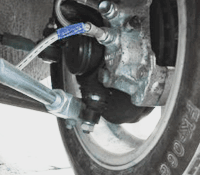 6. Inspect the brakes
A quick visual inspection will give you peace of mind driving in cold harsh conditions. If you're not sure please take your MINI to your local dealer or shop to be examined.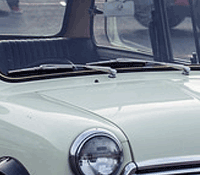 7. Check the wipers
Be sure your wipers are in tip top shape. And, if you live in an area where temperatures reach freezing be sure to add de-icing solution to your wiper fluid reservoir.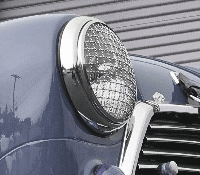 8. Check exterior lights
Do a quick check to ensure your turn signals, fog lights, headlights and tail lights are all working properly. Convert your bulbs to LED. They are brighter and longer lasting.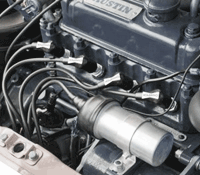 9. Inspect belts & hoses
Check your MINI's belts for wear and cracks in hoses. Any cracks will only get worse in the cold weather, leading to more expensive repairs.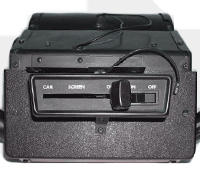 10. Check heating & defrost
Ensure that your heating system and defroster are in good working order. These will be used over and over for the winter months.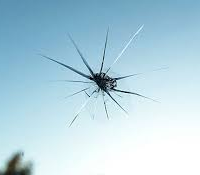 11. Repair windshield chips
It's much cheaper to get a windshield crack fixed than replacing the whole windshield when that small crack breaks across the glass.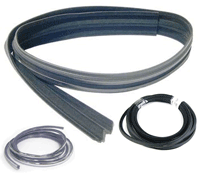 12. Weather stripping
Air, oil and fuel filters, including new spark plugs, distributor cap and wires. Ignition system needs to be in top shape to battle the cold.


Recommended by our Specialists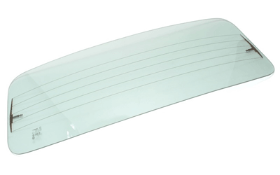 Heated Rear Windows

Wonderful way of keeping the rear window clear of mist inside and frost outside for safer driving.
Clear Glass Mk1
Clear Glass MkII & MkIII
Tinted Glass MkII & MkIII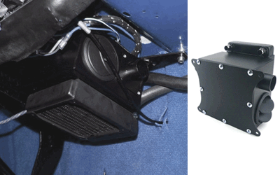 Custom Heater for Classic Minis
This heater is ideally suited to vehicles where light-weight and compactness are of the utmost importance without sacrificing heat output. Learn More
Keep a Winter Emergency Kit in Your Trunk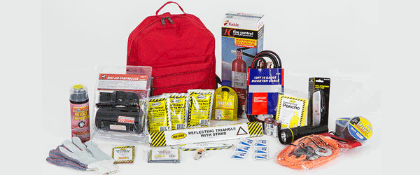 jumper cables




a shovel




snow chains




an ice scraper




towing cables




flares




a blanket




a first aid kit

candles




non-perishable food items




water




warm gloves




boots




a flashlight


and a cell phone

Please note: Keep in mind the fact that drops in temperature cause a decreases in tire pressure. If installing snow tires, do not mix. Use the same size and brand.



Winterproofing Parts for Your Mini