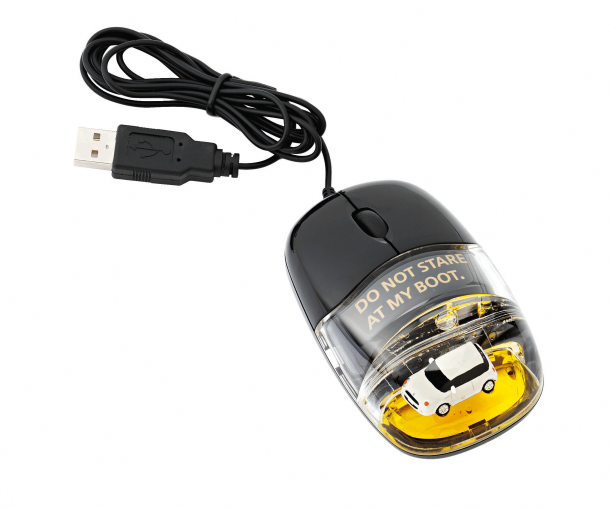 MINI for your Computer
For the Mini Cooper fan who already has the Mini-branded shirt, windbreaker, hat, shoes, cufflinks, backpack, wallet, keychain, towel, water bottle, and coffee mug, there's always more. Mini announced a new computer mouse and two new USB drives that carry its winged badge.
The Mini computer mouse, which Mini should really call the Mini pointing device to avoid notices from a certain notoriously litigious company, features a little white Mini Cooper floating in an orange liquid at its base. This optical mouse, or pointing device, has a typical two-button-plus-scroll-wheel configuration.
One of the USB keys features a bulldog, the semi-official Mini mascot, whereas the other comes in the shape of a Mini key fob. The key fob USB drive has a red ring around its edge that lights up when plugged into a computer, and has a capacity of 8GB.