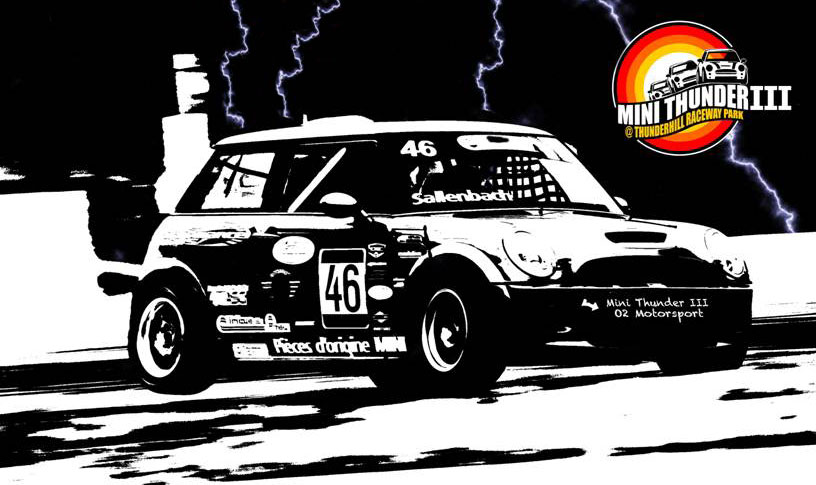 On Casino Night (see details below) we will be doing some gaming with 500 bills that you can redeem for chips. The winnings from your gaming can be used towards lots of awesome prizes! To get a jump start on the games, simply purchase $100 or more and use the >>THUNDER2012<< promo code during check out, and you will receive 2 500 bills good toward redeeeming chips on Casino Night!
Mini Thunder III - 2/19/2012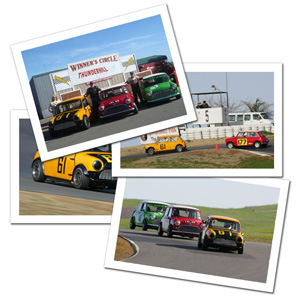 On Saturday night (the day before the event), February 19th, 2012 (Presidents Day Weekend) Mini Thunder will be holding a Casino Night at the Track Clubhouse. Buffet dinner and beverage service will be provided by Thunderhill Grill at extra charge. Pre-Registration will be available for eager participants also. If you plan on travelling a long distance, this will give Saturday as a travel day to get there and Monday as a travel day to get back home.
There are several local hotels in Willows for those that wish to stay. Mini Thunder are making arrangements with Michelle, who is manager for all three. She will be able to book visitors into any of three hotels with prices ranging from about $59-$109 per night (still to be determined).
There will be three run groups (Beginners, Intermediates, Advanced). The schedule should be very close to what was done last year with 5ea 20 minutes track sessions (perhaps 6), followed by Mini Thunder classroom sessions. These will alternate throughout the day. There will be instructors, and all the SCCA safety workers and equipment. The track opens at 7:00AM and Mini Thunder will start with registration, check in, breakfast, "All Hands" Meeting, car tech, empty cars, check wheels and tires, etc. First cars will go out on track at 8:30AM.
Free Admission for Guests.. Ride-alongs are available throughout the day.
There will be free parade laps/ride alongs during lunch.
Sunday will include lunch and Event T-shirt for all paid entries.
Click Here to Register.
(link: http://www.minithunderhill.com/Event_Registration.cfm)
We are looking for corporate sponsors for Mini Thunder III, both large and small.
Mini Mania is on board, as well as O2 Motorsports, and Niello MINI is back again. Corporate sponsors will help cover the costs for food, goodie bags, T-Shirts, entertainment, sodas & waters throughout the day, etc.
Saturday Nights Pre-registration, Dinner party and Casino Night
Schedule: 6:00PM – 6:30PM Social Meet & Greet – No Host Bar & PRE-Registration
6:30PM – 7:30PM Dinner
7:30PM – 9:30PM Casino Night
Casino Night
We will have gaming tables with dealers set up.
We will have Black Jack, Craps, and Poker.

You will be given one (1) MINI Thunder 500 bill that you can redeem for chips.
You can play at any of the tables.
Prizes will be on display with the Sponsor/Vendors name, description, retail value and "chip" value.
You will be able to purchase these prizes with your winnings.
If you need more chips, you will be able to buy more MINI Thunder 500 bills for $10 cash from Norm or Eric, as the dealers will not be handling any real cash.
You can earn extra MINI Thunder bills through some of the participating sponsor/vendors where they will provide MINI Thunder bills for items purchased between now and Casino night.
So register early so you can start earning extra MINI Thunder bills now. You will be able to make purchases throughout the evening so you won't have to wait until the end to spend your winnings.
SPECIAL OFFER:
Hooked on Driving is a valued supporter of MINI Thunder III and offering a $45 discount if you register for both
MINI Thunder III (Feb 19th) and HOD on Friday, Feb 18th.
Hooked on Driving will providing many of their experienced and qualified instructors at MINI Thunder III.

You can register for HOD at