Will this item fit my MINI?
The Mini Mania website has been known for years as having the widest selection of parts and accessories for the new BMW MINI range of models. With the recent introduction of MINI Countryman and looking forward to the soon to be released new models, Mini Mania is excited to introduce a new feature on our Site: "Will this item fit my car?"


When you are on the details page of any product that you might question it's application, this handy box will appear in the top right corner of the page.

This simple question allows you to be sure of your selection and makes the whole Internet order process more user friendly. The answer to this question will result in a drop down window that asks you to answer only four questions: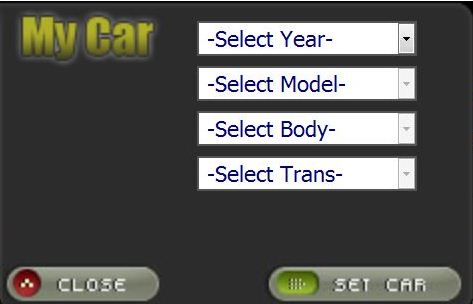 The parts that will then be displayed will be those that you can be assured will fit your model and year of MINI. Once this feature has been set on your browser, you are unlikely to be asked again. When the time comes for you to buy a newer model MINI but sure to reset this feature to match your current model/year.
Related Articles:
Searching for the Correct Parts
Searching for the Perfect product for your MINI