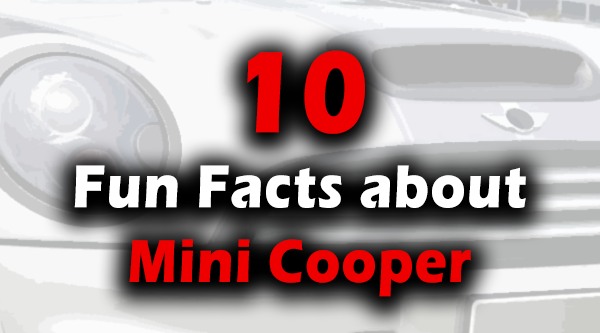 10 Fun Facts about the Classic Mini
As a Classic Mini owner you know exactly how much fun your car is…and even if you are not lucky enough to own one you look upon these iconic cars and instinctively know that fun is in this car's DNA. The Classic Mini knew what it was like to be a culture influencer even before facebook and instagram.
Check out these 10 Fun Facts about the Classic Mini and learn how this fun car quickly became a culture influencer.
1. If it ain't broke, don't fix it. The original Mini remained almost unchanged for forty-one years.


2. A star with some major staying power. The last Mini off the production line was October 4, 2000.

3. Around 5,500,000 Minis were ever produced. Obviously a fan favorite a true must-have before anyone started posting 5-star reviews online.


4. The doors on the first Mini models had sliding windows. Perfect for letting in some fresh air while keeping your adoring fans out.

5. Important cargo has always needed a safe place to hang out from point A to point B. Because there were no windows in the door, the doors were hollow.
As a result, the designer of the Mini, Alec Issigonis (motor industry engineer, designer & race driver) designed storage pockets of the Mini to fit a bottle of Gordon's Gin.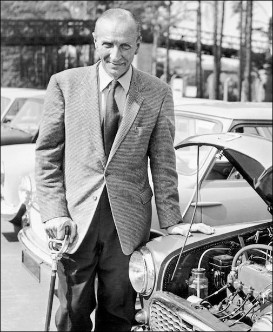 6. Another Alec Issignois inspired design, the Classic Mini had no car radio but it did have an impressively sized ashtray.
This is because Alec Issigonis was an avid smoker and while he considered a car radio an unnecessary extravagance, smoking wasn't deemed so.
7. Proving that there is always room for that third wheel. According to the Guinness World Records, the most people crammed into Mini was 28 and was set by a highly trained team of girl-gymnasts.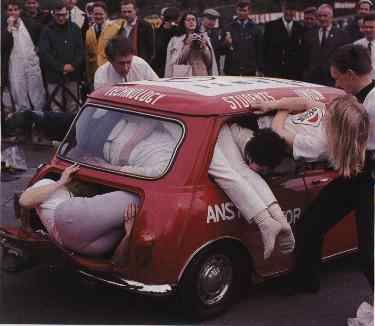 8. Big things come in small packages. In 1999, the Mini was voted the second most influential car of the 20th century. The first was the Ford Model T, the third was the Citroën DS and the fourth was Volkswagen Beetle.
9. According to the Mini's official American site, the famous fashion designer Mary Quant was inspired by Mini when she came up with a Mini skirt. One would really have to shop-till-you-drop to buy enough miniskirts to fill up a Mini.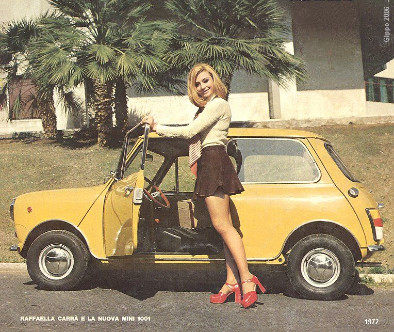 10. For the 40th Anniversary of the British Mini, the London's Design Museum held a celebrity design contest. One of the entries was from David Bowie, forever a culture and music icon and influencer, created this out-of-this-world mirror-plated Mini. Bowie liked the fact that anybody who saw the car would also be looking at his or her own face, thereby becoming part of the Mini.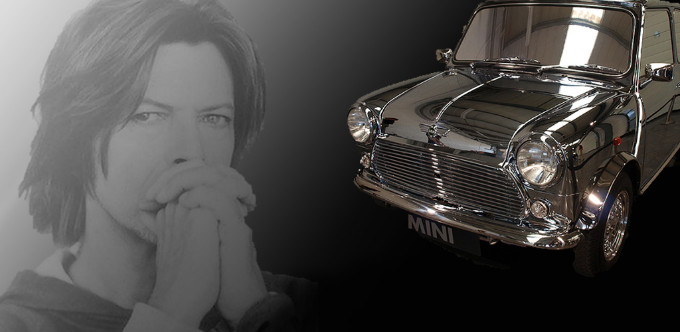 More info on David Bowie and the Mini CLICK HERE


Bonus Fun Facts
BMC chairman, Leonard Lord, stipulated in the design brief that the new car should fit in a box measuring just 10ft X 4ft X 4ft.

Total Original Mini production, world-wide, was 5,387,862 units
Over half of all UK-produced Mini's were exported.
Autocar magazine voted Mini "The greatest car of all time" in 1991, and it was second only to the Ford Model T in an international "Car of The Century" event in 1999.
If all the classic Minis ever built over its 41 year production run – including vans, clubman and other variants – were parked bumper to bumper it would stretch twice around the UK's coastline.

Check out these other FUN articles