"What Kind of MINI Cooper do I drive?"
It's very common that a lot of MINI Owners don't know the technical designation of the MINI Cooper they drive. Some refer to their MINI using their R or F-type, some by the model. And if you're one of those divers who aren't sure of what you drive, here's a handy guide to learning more about your MINI. (Skip to the Models Guide)


MINI Coopers Are Broken Down Into Generations (Gens)
BMW MINI made three significant styling and engine changes or updates since they first launch the new MINI Cooper in 2002. These updates are rolled out into three Generations:
Gen1 MINI: 2002-2008 | Gen2 MINI: 2007-2016 | Gen3 MINI: 2014+

To learn more about your Gen1 MINI - Click Here.
To learn more about your Gen2 MINI - Click Here.
To learn more about your Gen3 MINI - Click Here.

What about the MINI Model Types?
In developing the generational changes, they updated the designs of the MINI Cooper, and just like BMW, they gave each new model different letters and/or digits that categorize and refer to the vehicle's chassis and body style.

MINI uses letter codes for chassis designations. They used "R" for their GEN1 and GEN2 Models, then changed to "F" for the GEN3. They also added a 2 digit identifier for each chassis type..

So, the R-type MINI Coopers designators are: R50, R52, R53, R55, R56, R57, R58, R59, R60, R61
F-type MINI Coopers designator are: F54, F55, F56, F57, F60

But that's only the R and F identifications. What about the Model Names (Body Styles)?


What are The MINI Cooper Body Style Names?
Hardtop/Hatchback: R50, R53, R56, F55, F56
Convertible: R52, R57, F57
Clubman: R55, F54
Coupe: R58
Roadster: R59
Countryman: R60, F60
Paceman: R61

So, that's it in a nutshell. If you're not sure about which car you drive or would like to more specific information, search below.


And if you're still unsure on what parts fit your MINI give our expert specialists a call at 1-800-946-2642, ask us a question HERE or email us at [email protected]. And be sure to include the 17-digit VIN Number. We will get back to you shortly with an answer to your fitment question.

P.S. - Ever wondered what the difference is between a MINI Cooper base model and a Cooper S? Check out our What's the difference between the MINI Cooper and MINI Cooper S Article.

R50 Hatchback/Hardtop (2002 - 2006)
2-Door/ Rear Hatch / Front & Rear Seats

(see MINI Cooper R50 parts and accessories)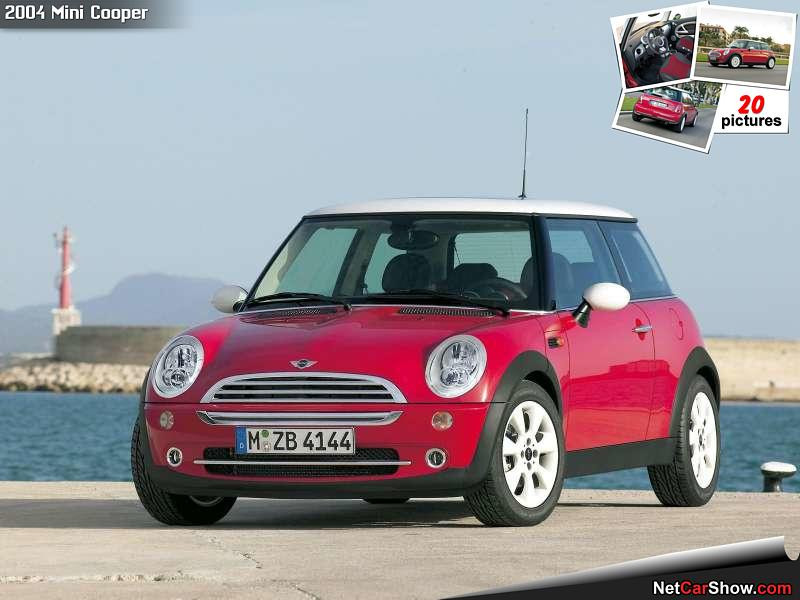 Models:
MINI Cooper - (normally aspirated non-supercharged W10B16 engine)
R52 Convertible (2005 - 2008)
2-Door / Rear Trunk / Front & Rear Seats

(see MINI Cooper R52 parts and accessories)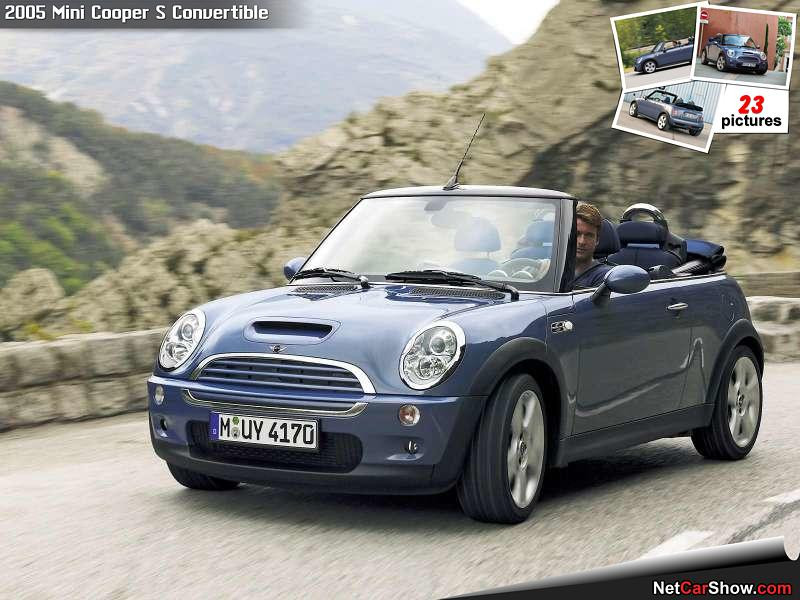 Models:
MINI Cooper (normally aspirated non-supercharged W10B16 engine)
MINI Cooper S (Supercharged W11B16 Engine)
R53 Hatchback/Hardtop (2002 - 2006)

2-Door/ Rear Hatch / Front & Rear Seats
(see R53 MINI Cooper parts page)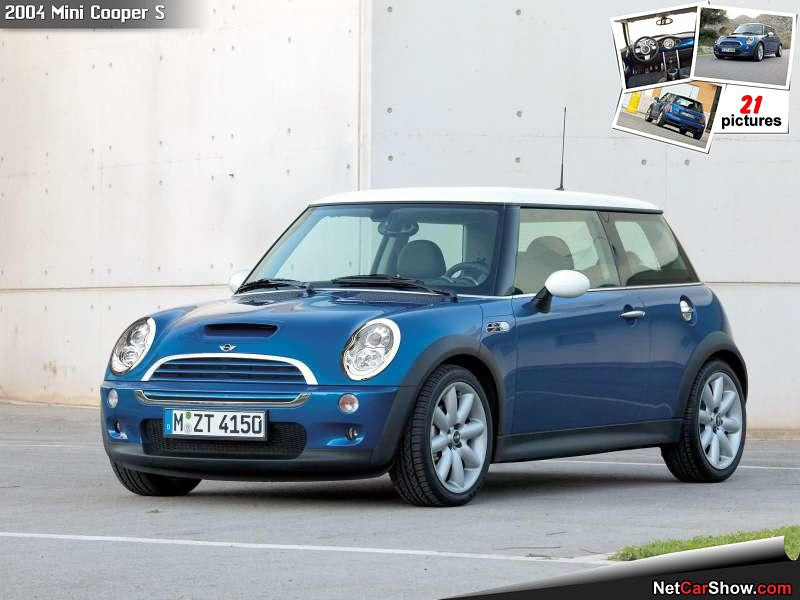 Models:
MINI Cooper S - (Supercharged W11B16 Engine)
---
Generation 2 Models
R55 MINI Clubman (2008 - 2014)
3-Doors/ Split Rear Doors/ Front & Rear Seats

(see MINI R55 Clubman parts page)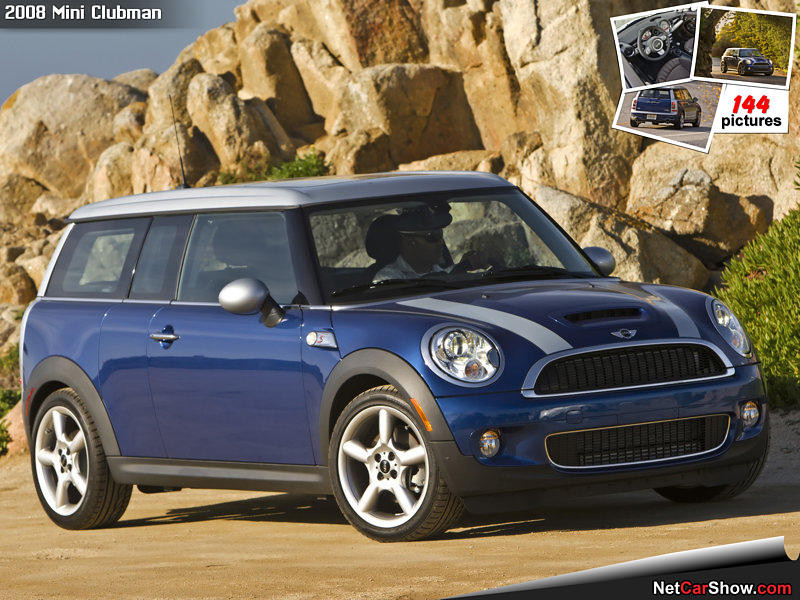 Pre-Facelift Models (2008 - July 2010):
MINI Cooper (non-turbo N12B16A engine)
MINI Cooper S (turbo N14B16A engine) 2008 - 2010 (thru Jul 2010 production)
Post-Facelift Models (2011 from Aug 2010 production - 2014):
MINI Cooper (non-turbo N16B16A engine)
MINI Cooper S (turbo N18B16A engine)
JCW MINI Cooper S Models:
(05/2010-06/2012) - turbo N14B16A engine)
(09/2012-2013) - turbo N18B16A engine)
R56 Hatchback (2007 - 2013)
2-Door / Rear: Hatch / Front & Rear Seats

(see MINI R56 Cooper parts page)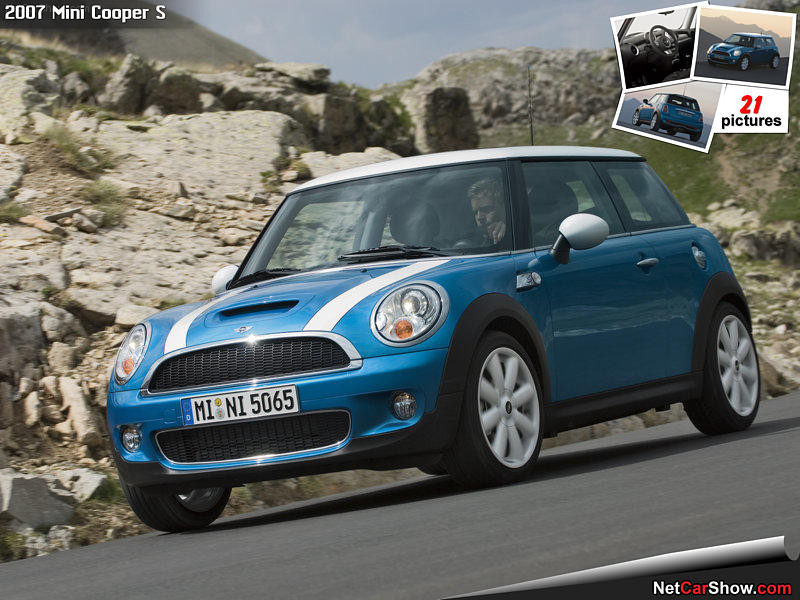 Pre-Facelift Models (2007- July 2010):
MINI Cooper (non turbo N12B16A engine)

MINI Cooper S (turbo N14B16A engine)
Post-Facelift Models (Aug 2010 - 2014):
MINI Cooper (non turbo N16B16A engine)
MINI Cooper S (turbo N18B16A engine)
JCW MINI Cooper S Models:
07/2010-06/201 / (turbo N14B16A engine)

03/2012-2014 / (turbo N18B16A engine)

R57 Convertible (2009 - 2015)
2-Door / Rear Trunk / Front & Rear Seats

(see MINI Cooper R57 parts and accessories)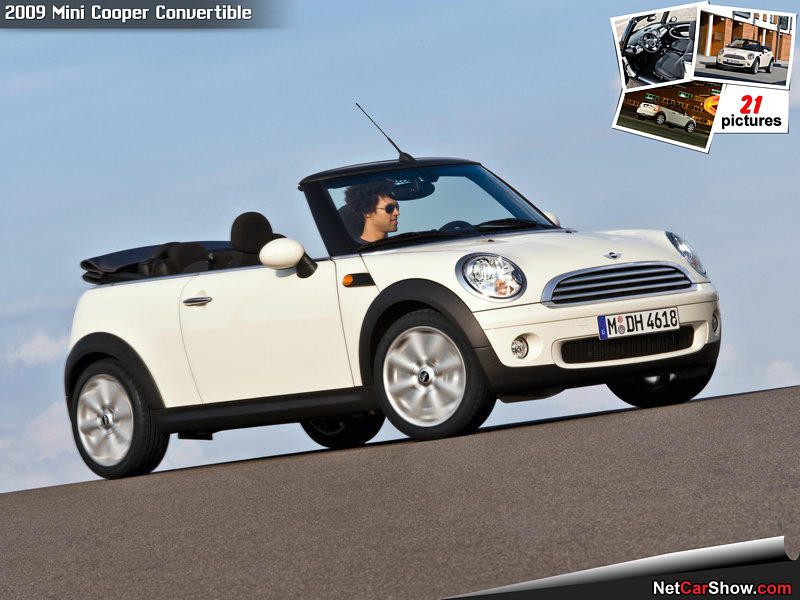 Pre-Facelift Models – (2009 - thru Jul 2010 production):
MINI Cooper (non-Turbo N12B16A engine)
MINI Cooper S (Turbo N14B16A engine)
Post-Facelift Models - (from Aug 2010 to 2015 production):
MINI Cooper (non-Turbo N16B16A engine)
MINI Cooper S (Turbo N18B16A engine)
JCW MINI Cooper S Models:
03/2010-06/2012 / (turbo N14B16A engine)
06/2012-2014 / (turbo N18B16A engine)
2-Door / Trunk / Front Seats only (2-seat hardtop)

(see MINI Cooper R58 parts and accessories)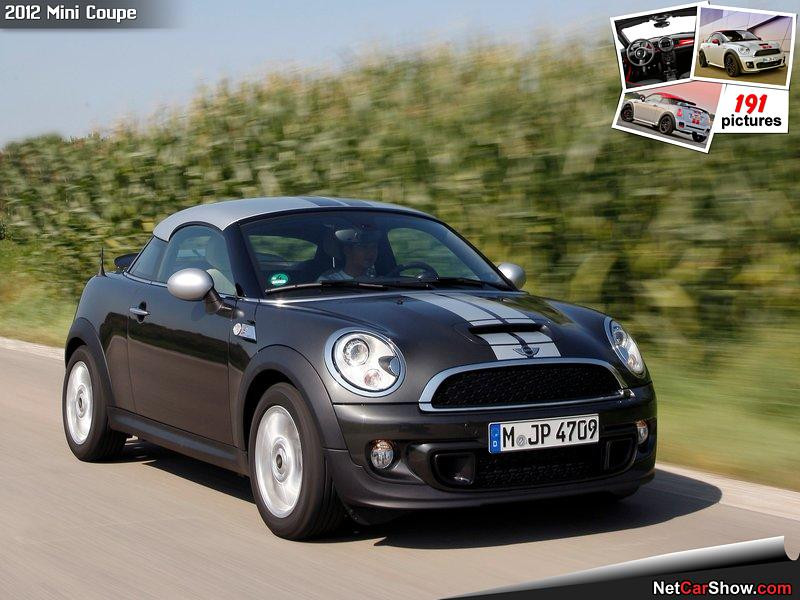 Models:
MINI Cooper (non-Turbo N16B16A engine)
MINI Cooper S (Turbo N18B16A engine)
JCW MINI Cooper S Models:
01/2011-07/2012 / (Turbo N14B16A engine)
09/2012-2014 / (Turbo N18B16A engine)
R59 Roadster (2012 – 2015)
2-Doors / Trunk / Front Seats only

(see MINI Cooper R59 parts and accessories)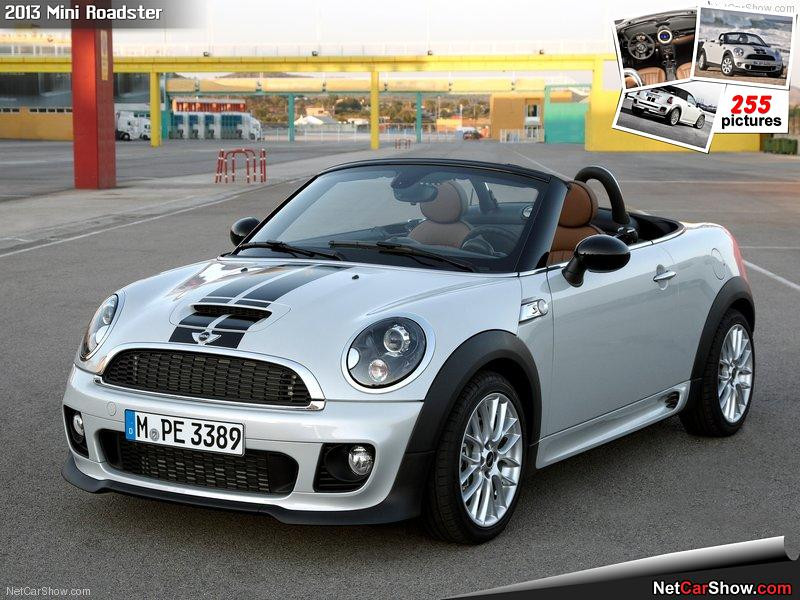 Models:
MINI Cooper (non-Turbo N16B16A engine)
MINI Cooper S (Turbo N18B16A engine)
JCW MINI Cooper S Models:
08/2011-06/2012 / Turbo N14B16A engine
07/2012-2014Turbo N18B16A engine
R60 Countryman (2011 - 2016)
4-Door/ Hatch/ Front & Rear Seats/
Optional AWD

(see R60 MINI Countryman parts and accessories)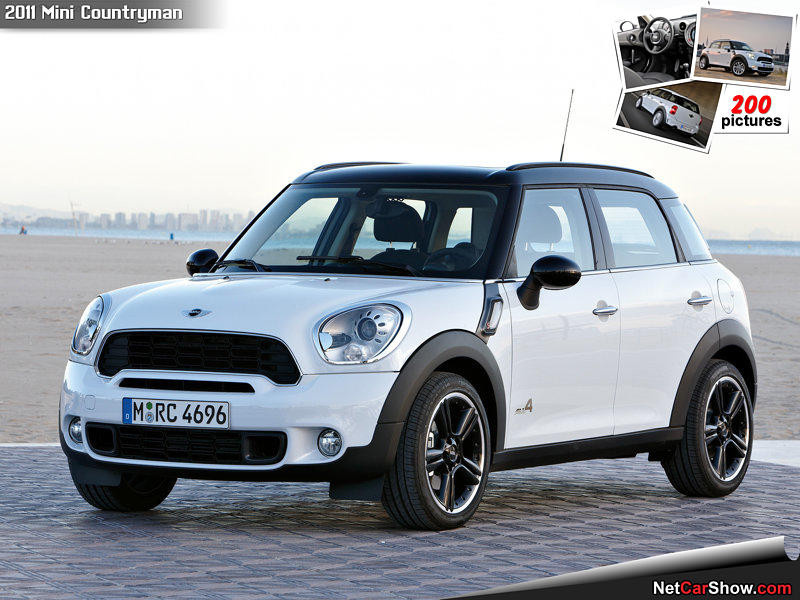 Models:
MINI Cooper (non-Turbo N16B16A engine)
MINI Cooper S (Turbo N18B16A engine) including ALL4


R61 MINI Paceman (2013 - 2016)
2-Door / Hatch / Front & Rear Seats

(see MINI Cooper R61 parts and accessories)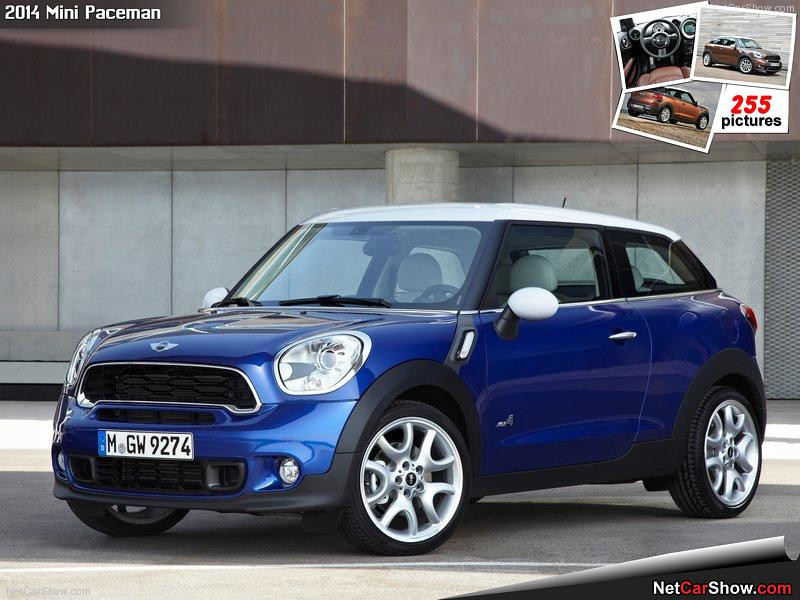 Models:
MINI Cooper (non-Turbo N16B16A engine)
MINI Cooper S (Turbo N18B16A engine) including ALL4

---
Generation 3 Models
4-Doors / Split Rear Door / Front & Rear Seats
(see F54 MINI Clubman parts page)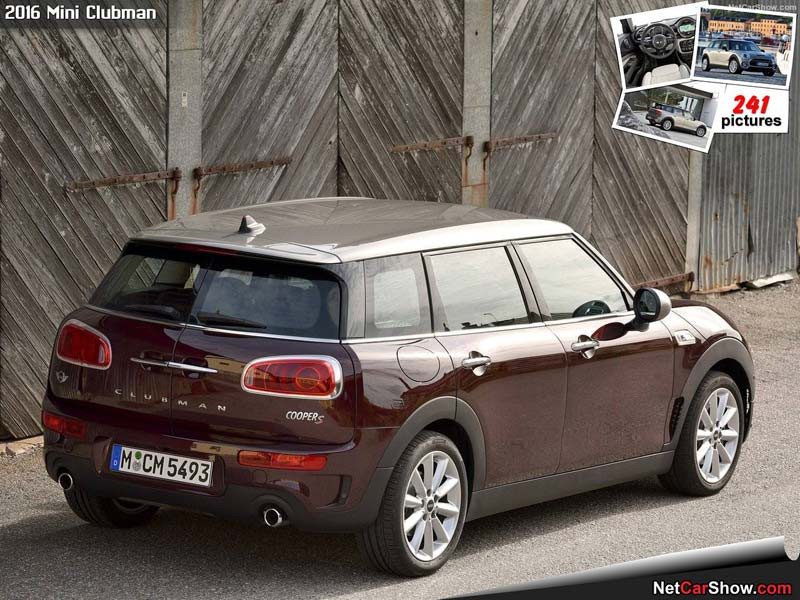 Models:
MINI Cooper, MINI Cooper S – July 2016- present
MINI Cooper, Cooper S ALL WHEEL DRIVE - March 2016- present
F55 Five Door Hatchback (2015 - Now)
4-Door / Rear Hatch / Front & Rear Seats

(see MINI Cooper F55 parts and accessories)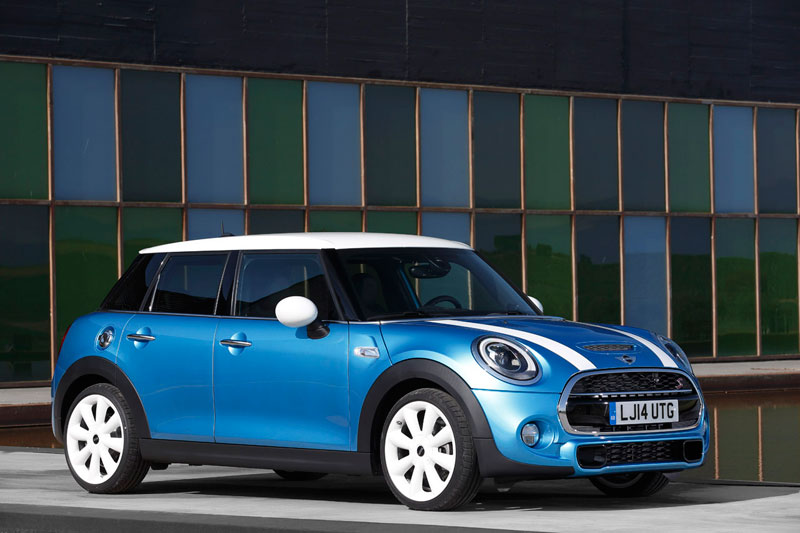 Models:
MINI Cooper (B38A15A 1.5 liter 3-Cylinder engine)
MINI Cooper S (B48A20A 2.0 liter 4-Cylinder engine)



F56 Hatchback/Hardtop (2014 - Now)
2-Door / Rear Hatch / Front & Rear Seats

(see F56 MINI Hatchback parts page here)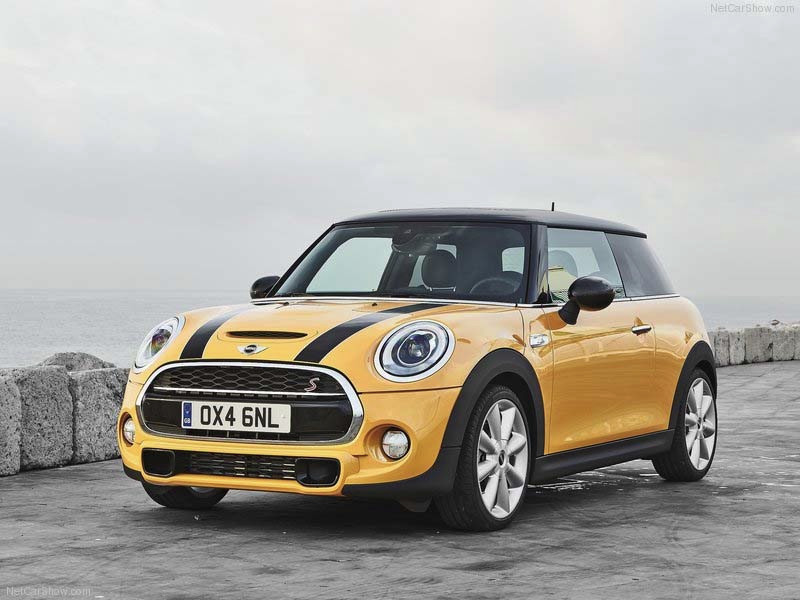 Models:
MINI Cooper (B38A15A 1.5 liter 3-Cylinder engine)
MINI Cooper S (B48A20A 2.0 liter 4-Cylinder engine)


F57 Convertible (2016 - Now)

(see MINI Cooper F57 parts and accessories)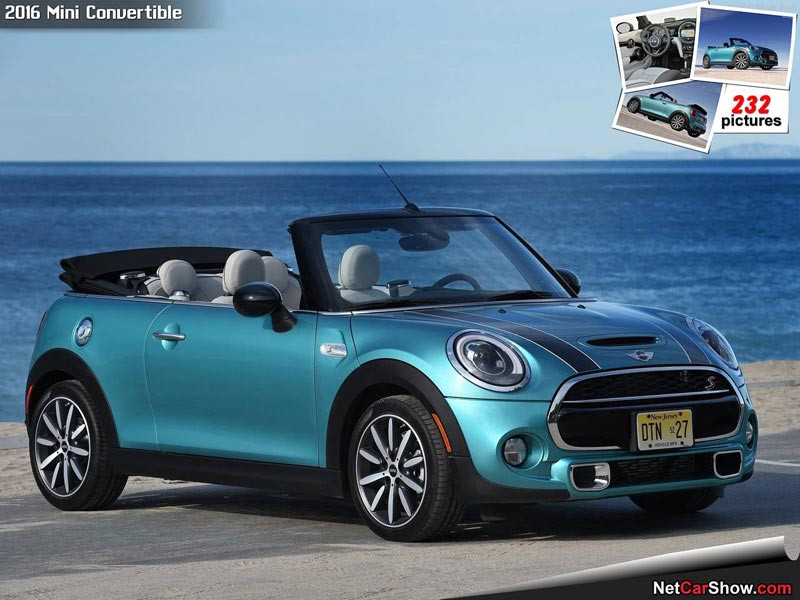 Models:
MINI Cooper/Cooper S - Start of Production: November 2015 – 2017- present
JCW MINI Cooper Start of Production: March 2016 – 2017- present

F60 Countryman (2017 - Now)

2-Door / Rear Trunk / Front & Rear Seats
(see F60 MINI Countryman parts page here)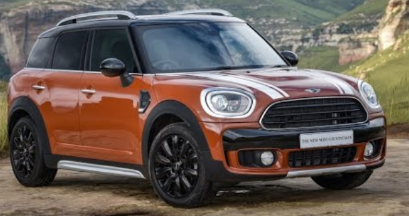 Models:

MINI Cooper/Cooper S/JCW (FWD or ALL4) – Start of Production: March 2017 - present

MINI Cooper S E ALL4 plug-in hybrid – Start of Production: June 2017 - present
---
Routine service and maintenance schedules:
Mini Cooper Service and Maintenance Schedules for 1st Generation Minis
Mini Cooper Service and Maintenance Schedules for 2nd Generation Minis
Mini Cooper Service and Maintenance Schedules for 3nd Generation Minis

For a guide to performance parts, see:
Mini Cooper Performance Parts - An Upgrade Guide for your Mini


Maintenance parts Application Guides:
Mini Cooper Air Filter & Oil Filter Application Guide
Mini Cooper Wiper Blade Application Guide
Mini Cooper Brake Pads OEM Application Guide
Mini Cooper Brake Rotor OEM Application Guide
Mini Cooper Spark Plug Application Guide
Mini Cooper Ignition Maintenance and Upgrade Kit Application Guide
Mini Cooper Clutch Replacement Application Guide


Performance Parts Application Guides:
Mini Cooper Big Brake Kit BBK Application Guide
Mini Cooper Brake Rotor Upgrade Application Guide
Mini Cooper EBC Brake Pad Application Guide
Mini Cooper Cold Air Intake Application Guide
MINI Cooper Cat Back Exhaust Application Guide
Mini Cooper Turbo Application Guide
Mini Cooper Rear Sway Bar Application Guide
Mini Cooper Adjustable Rear Control Arms Application Guide
Mini Cooper Shocks & Struts Application Guide
Mini Cooper Wheels Application Guide
Mini Cooper Performance Upgrade Kits Gen3 F55 F56 F54 F57
BODY STYLE
DOORS

REAR
SEATS
GENERATION
MODEL YEARS
MODEL DESIGNATION
HARDTOP / HATCHBACK
2-Door
Hatch
Front & Rear
1st Generation
2002-2006
R50 for the Mini Cooper (Set Your Car and Shop for a R50.)
R53 for the Mini Cooper S (Set Your Car and Shop for a R53 .)
2nd Generation
2007-2013
R56 for both the Mini Cooper and Cooper S (Set Your Car and Shop for a R56.)
3rd Generation
2014-2020
F56 for both the Mini Cooper and Cooper S (Set Your Car and Shop Shop for a F56.)
4-Door
Hatch
Front & Rear
3rd Generation
2015-2022
F55 for both the Mini Cooper and Cooper S (Set Your Car and Shop for a F55.)
CONVERTIBLE
2-Door
Trunk
Front & Rear
1st Generation
2005-2008
R52 for both the Mini Cooper and Cooper S (Set Your Car and Shop for a R52)
2nd Generation
2009-2015
R57 for both the Mini Cooper and Cooper S (Set Your Car and Shop for a R57.)
3rd Generation
2016-2022
F57 for both the Mini Cooper and Cooper S (Set Your Car and Shop for a F57.)
CLUBMAN
3-Door
Split Doors
Front & Rear
2nd Generation
2008-2014
R55 for both the Mini Cooper and Cooper S (Set Your Car and Shop for a R55.)
4-Door
3rd Generation
2016-2022
F54 for both the Mini Cooper and Cooper S (Set Your Car and Shop for a F54.)
COUPE
2-Door
Trunk
Front only
2nd Generation
2012-2015
R58 for both the Mini Cooper and Cooper S (Set Your Car and Shop for a R58.)
ROADSTER
2-Door
Trunk
Front only
2nd Generation
2012-2015
R59 for both the Mini Cooper and Cooper S (Set Your Car and Shop for a R59.)
COUNTRYMAN
4-Door
Hatch
Front & Rear
2nd Generation
2011-2016
R60 for both the Mini Cooper and Cooper S and ALL4 (Set Your Car and Shop for a R60.)
3rd Generation
2017-2022
F60 for both the Mini Cooper and Cooper S and ALL4
PACEMAN
2-Door
Hatch
Front & Rear
2nd Generation
2013-2016
R61 for both the Mini Cooper and Cooper S and ALL4 (Set Your Car and Shop for a R61.)
Save