Mini Cooper Clutch Replacement Kit Application Guide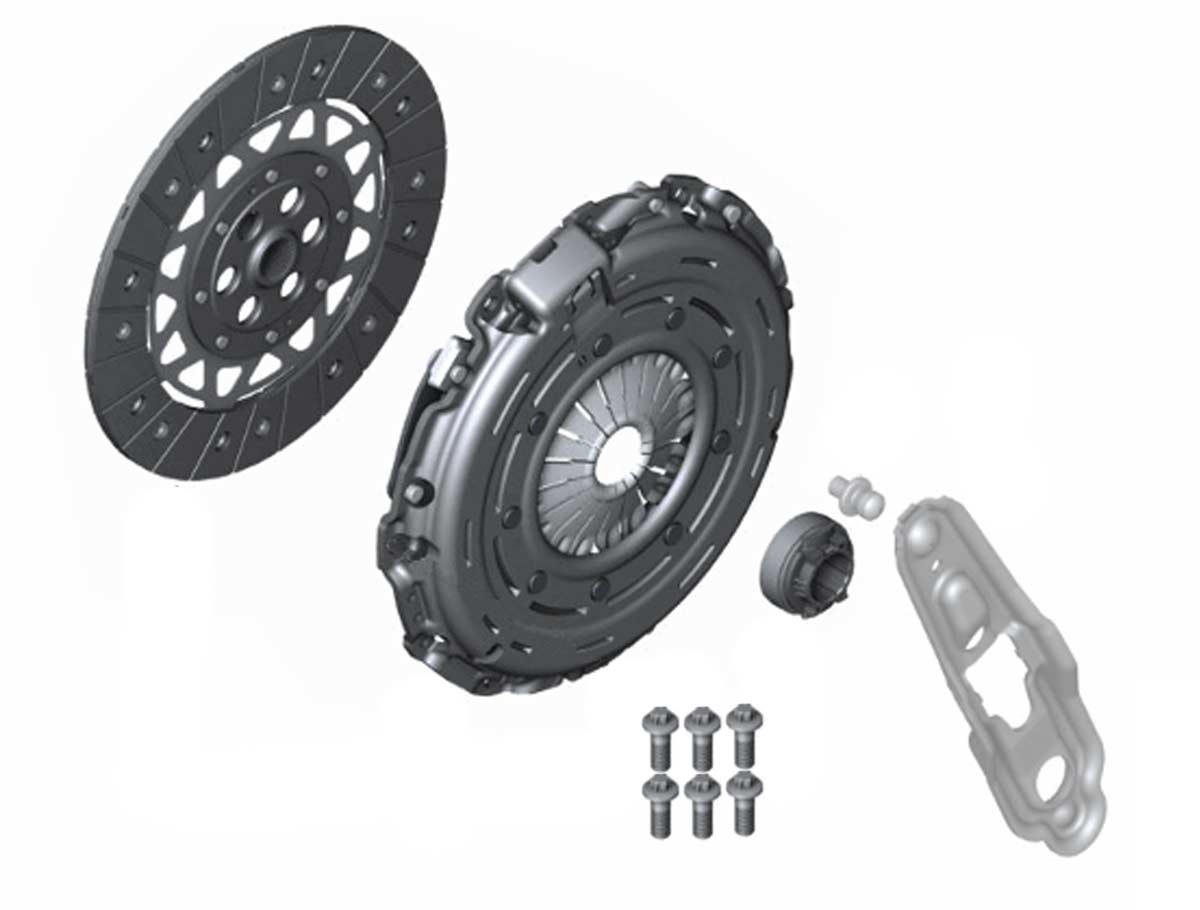 Identifying the correct MINI Factory Clutch Kit can be confusing. The part number varies depending on the production year, Cooper or Cooper S, and engine type. The chart below should help you find the correct kit.

MINI OEM is the Mini Factory Clutch Kit - the same units installed by the MINI dealer.

The Spec Clutch Upgraded rebuild kit are performance clutch kits that are more durable than stock, and have versions for street upgrades to track MINIs. If you are looking for a more 'durable' solution for your daily driver, take a look at their Stage 1 kit.

OS Giken 'UPGRADES' are integrated clutch and flywheel packages offered in Touring to Performance units . The Touring Kit is an excellent upgrade to the factory unit with better quality materials and durability with clutch pedal feel similar to stock.

Each kit includes:
Clutch Disc
Pressure Plate
Throwout Bearing
For a Clutch Service Kit for Gen2 models that includes bolts and guide tube, see Mini Cooper Clutch Service Kit.

Note about Clutch upgrades - The Clutch is the connection between the engine and transmission. There are two basic reasons that Mini owners look for clutch upgrades: 1. Upgrade to a more durable unit than the stock. 2. Upgrade to handle the increased horsepower for street and track.

The clutch on the Mini is designed to function properly at a given horsepower figure (plus some headroom). As the Mini engine gets upgraded producing more power than stock, the increased horsepower can overpower the stock clutch's clamping force and/or the friction material on the clutch disc. This can cause excessive clutch slip and the net result is a burnt clutch making the Mini non-operational.

The Clutch Upgrade typically have higher clamping force and better friction material to handle increased horsepower. These upgraded units are designed to grab quicker with greater force for faster engagement. The problem is, this is not ideal for the daily driver where slipping clutch on a hill or repeated engage / disengage in bumper to bumper traffic is common - performance clutch upgrades are not designed to slip, but to engage. For this reason, the Clutch upgrades for the street driven Mini should be limited to Stage 1 or Stage 2 unless the Mini has been modified producing higher horsepower outputs. For best results, choose an integrated clutch and flywheel package.

For the MINI factory Clutch Centering Tool, see the following:

For MINI factory replacement Flywheels, see Mini Cooper Flywheel Factory Replacement Guide.
For MINI factory replacement Flywheel and Clutch kits, see Mini Cooper Clutch & Flywheel Service Kits OEM Gen2.

See our Mini Cooper Performance Parts, an Upgrade Guide for your Mini.

MINI COOPER CLUTCH KIT REPLACEMENT GUIDE