Now You Can Do So Much More If You Have An Account at MINI MANIA.
For Example: You can "Add a Car to Your Garage" that way, when your car is automatically select and you can bypass the annoying SELECT YOUR CAR pop-up. You can also, check any "Cars4Sale ads" you have.

And we're adding more and more features all the time. Like this one - "CHECK THE STATUS OF YOUR ORDER."


How To Check The Status Of Your Order
Checking the status of your order just got easier! Now you can sign in to your account at any time and check what step your order is in. When your order ships, we'll update it with a tracking number (where applicable). Follow these simple instructions to check your order right now!

Step 1a.) ALREADY SIGNED INTO YOUR ACCOUNT?
Go To: Step 2.) Check your order status!
Step 1b.) NOT SIGNED INTO YOUR ACCOUNT?
On the very top right-hand side of your account, there's a menu with drop down options. Click on the one called "LOGIN". When you click on it, a pop-up window will appear. It looks like this: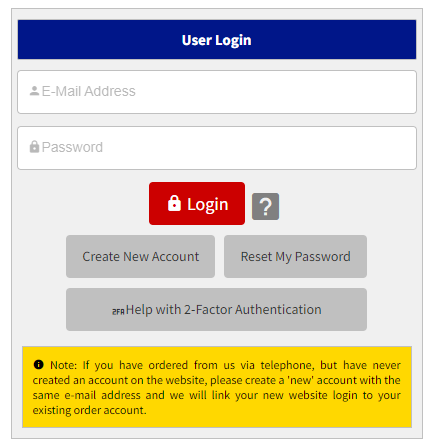 Enter the email address or the user name you used to set up your account, followed by your password. Press the "login" button and you're done.

Forgot your login information? That's okay, just click on the "help" button in the lower right of the pop-up window for useful information on how to retrieve your info.
Step 2.) Check your order status!
Now that you've logged in, you can check the status of your order.
ROLLOVER "ACCOUNT" tab in the NAVIGATION BAR.
SELECT "Your Orders" from the selections.
You will now be taken to a screen that displays your orders, like this example: (THIS IMAGE MAY NOT BE ACCURATE, IT IS ONLY USED TO PROVIDE AN EXAMPLE.)

When your items have been shipped, the tracking number with a link will appear in this window. If you have further questions about your order, please don't hesitate to call us during our office hours for support.
Please Note
It can take up to two hours for your newly placed order to enter into our system so if you don't see your order information right away, don't panic!
Check back after a while and we should have everything all synced up and ready for you.