OEM and Aftermarket Parts and Accessories for MINI Cooper and Cooper S R56 Hatchback/Hardtop (2007-2013)

Ever Wonder Why We Push to You Select Your Car?

All our parts have properties on them that identify which car they fit. When you select your R56 year, body style and transmission, those properties kick in. And from then on, the ONLY PARTS YOU'LL SEE are once that fit your specific R56 MINI.
So, do yourself a favor and
Select Your Car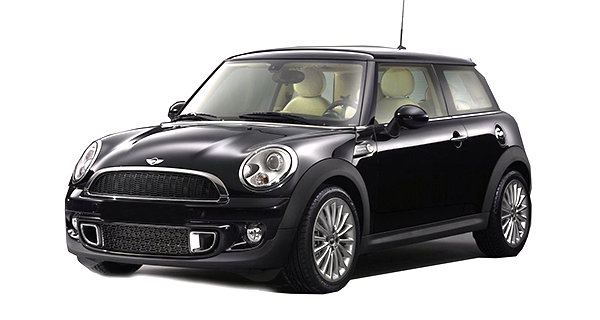 ---
What is a MINI Cooper R56? - 2-Door / Rear: Hatch / Front & Rear Seats

The MINI Cooper R56 and MINI Cooper S R56 are 2nd generation (gen 2) hatchback / hardtop models produced between 2007 and 2013 and have been BMW/MINI's top selling models.
Here at Mini Mania we want to make it as easy as possible for you to find OEM and aftermarket parts and accessories for your R56 MINI Cooper or Cooper S. Here we have compiled top product categories to bring you a comprehensive list for easy browsing. Questions? Call us at 1-800-946-2642 or email us here. We're happy to assist you.

For more information about MINI Cooper R56 Hatchback/Hardtop, visit Here
---

See all MINI Cooper R56 Hatchback Exterior Accessories
---

See all MINI Cooper R56 Hatchback Interior Accessories
---

See all MINI Cooper R56 Hardtop Repair Parts
---

See all MINI Cooper R56 Hatchback Maintenance Parts
---

See all MINI Cooper R56 Hatchback/Hardtop Suspension and Brake Parts
---
Need Help Finding a Part or Accessory for Your MINI Cooper R56 and Cooper S R56 Hatchback/Hardtop? Email us


One of our many goals here at Mini Mania is to make finding the parts or accessories you need for your MINI Cooper R56 and MINI Cooper S R56 Hatchback/Hardtop easy to find. That's why we've created this quick guide compiling top product categories and products to bring you a comprehensive list for easier browsing.


Quicklinks
All Exterior Trim
All Interior Trim
All Engine & Drivetrain
All Suspension, Brakes & Wheels
All Repair Parts
All Maintenance Parts
Sale Items
Clearance Items
Performance Upgrades

MINI Cooper S R56 Parts
R56 Cooper S Armrests
R56 Cooper S Brakes
R56 Cooper S Brake Pads
R56 Cooper S Brake Rotors
R56 Cooper S Cup Holders
R56 Cooper S Floor Mats and Cargo Liners
R56 Cooper S Interior Parts
R56 Cooper S Oil, Filters and Maintenance Kits
R56 Cooper S Spark Plugs
R56 Cooper S Suspension Parts
R56 Cooper S Wiper Blades



TOP MINI COOPER R56 PARTS and ARTICLES
Save