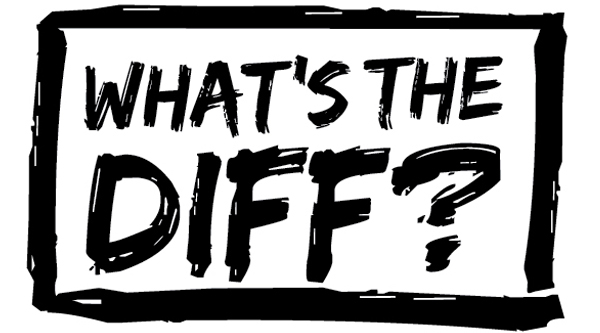 WHAT'S THE DIFFERENCE BETWEEN THE MINI COOPER AND MINI COOPER S?


We know you are wondering "what is the difference between the MINI Cooper and the MINI Cooper S" or between the first generation and second generation MINIs. The following info will hopefully help you understand the difference between these two models.

And if you're looking for MINI Cooper Accessories and Parts specifically created for your MINI, check out our Shop MINI Cooper Products and Accessories by Your Car Type Article
.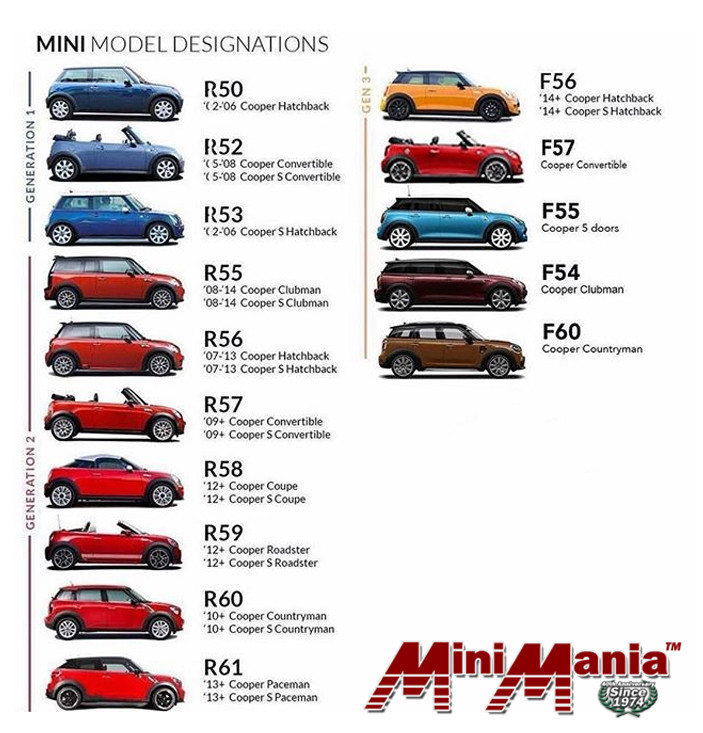 First Generation (2001-2006)
The first generation BMW MINIs were first built in 2001. The first US models where the MINI Cooper and MINI Cooper S.
The primary difference is the engine. Each model initially came with just one engine choice, a version of the 1.6 liter Tritec four-cylinder petrol engine.
The most important factor to remember is that every car is an individual; thanks to the extensive range of options and extras that can be chosen when the car is new.

The MINI Cooper – 115 bhp 1.6 liter
The MINI Cooper also comes as standard with 15″ alloy wheels

MINI Cooper S – 163 bhp 1.6 liter with supercharger
The MINI Cooper S comes as standard with 16″ alloy wheels, sports seats and rear spoiler.
In 2004, all models received a facelift. At the same time BMW introduced the MINI convertible. The changes to the car included new front and rear bumpers, updated interior, all new gearboxes, new keys, and different color options inside and outside.

First Generation (Gen1) models include:
R50 Hardtop/Hatchback
R52 Convertible
R53 Hardtop/Hatchback
USE THE SHOP BY CAR SELECTION AT TOP OF PAGE TO SHOP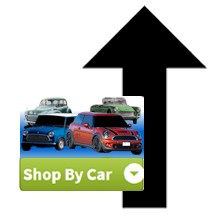 Second Generation (2006-2014)

Things changed a bit with the second generation launched in 2006. BMW had big plans for expanding the range of MINIs on offer as well as the range of engines.
A new partnership with Peugeot/Citroen meant that they had access to a greater range of jointly developed engines for the front wheel drive platform rather than relying on bought in engines.
The MINI Cooper and MINI Cooper S badges became more of a traditional mark of the specification level of the car rather than the overall model choice.
Now the MINIs are designated Hatch (for the standard 3 door hatchback model), Convertible, Coupe, Roadster, Clubman, Countryman, Paceman and Clubvan.
Each of these cars has a unique body and can be chosen as Cooper or Cooper S. As you can see, the model range is significantly more complicated than it was.

Second Generation (Gen2) models include:
R55 Clubman
R56 Hardtop/Hatchback
R57 Convertible
R58 Coupe
R59 Roadster
R60 Countryman
R61 Paceman

USE THE SHOP BY CAR SELECTION AT TOP OF PAGE TO SHOP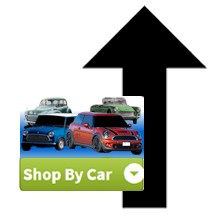 Third Generation (2014-)
The third generation MINI debuted in early 2014 and featured striking looks that move further away from the original BMW MINI concept.

Third Generation (Gen3) models include:
Clubman F54
Hardtop 4-door F55
Hardtop F56
Convertible F57
Countryman F60
USE THE SHOP BY CAR SELECTION AT TOP OF PAGE TO SHOP