Brake Pads for MINI Cooper Application Guide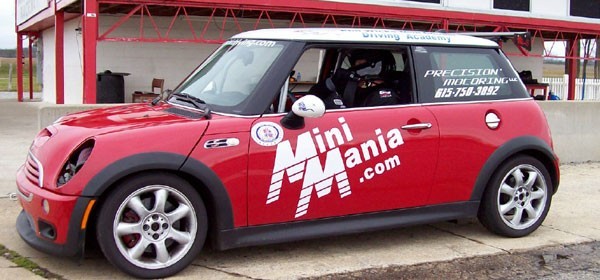 Any time the Brake Wear Indicator light comes on in the dash, it's time to replace brake pads and rotors. The OEM Factory Brake pads were selected by the MINI engineers to offer the optimum balance between performance, longevity, and cost. If the stock pads worked well for you, here is the application guide to identify the correct original pads for your MINI. These are Genuine MINI replacement pads.
NOTE: When installing Brake Pads, MINI recommends the use of anti-squeal compound.

If you are looking for brake pad 'upgrades'. some at a lower cost - take a look at our EBC Brake Pad Application Guide.
For the MINI Factory Original Brake Rotor replacements, see Mini Cooper Brake Rotor Factory Original Application Guide.
If you are looking for brake rotor 'upgrades', see Mini Cooper Brake Rotor Upgrade Application Guide.
MINI recommends Brake Fluid replacement every 2 years to maintain the optimum performance of the ABS brake system. For High Performance Brake Fluids, see the following:
For 'standard' replacement Brake Fluid, see Mini Cooper Brake Fluid Pentosin DOT4.
Find your MINI's Brake Pads:
---
MINI COOPER BRAKE PAD FACTORY ORIGINAL REPLACEMENT GUIDE