Your Order / Return May Be Delayed Due To Shipping Irregularities.
Read More
Classic Mini Electric Conversion Survey
Article Date: Feb 01, 2021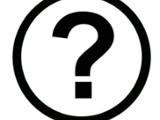 Question:
Just a thought. If I need $10k minimum to do an electric conversion, I'm out. I'm certain I could find something better to do with that kind of money.
Answer:
You know, a lot of people feel that way. But surprising, over 60% are interested in learning about it. We have a supplier for conversion kits, we might bring into our inventory to help those who are interested. We're not sure of the cost yet.

Stay tuned.