Your Order May Be Delayed As Our Shipping Partners Are Experiencing Unexpected Issues.
Read More

We have detected you're not on the correct site for the car you have selected! Click the
green button
below to go to the correct site.
Select your car:
Select
Save this car to my garage
Classic Mini Electric Conversion Survey
Article Date: Feb 01, 2021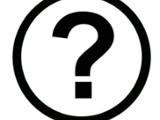 Question:
Just a thought. If I need $10k minimum to do an electric conversion, I'm out. I'm certain I could find something better to do with that kind of money.
Answer:
You know, a lot of people feel that way. But surprising, over 60% are interested in learning about it. We have a supplier for conversion kits, we might bring into our inventory to help those who are interested. We're not sure of the cost yet.

Stay tuned.