Pre-Owned Mini Parts from Mini Mania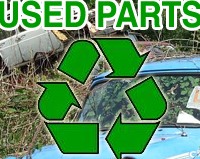 Our Beloved Mini is now over 50 years old and as more and more cars are no longer being restored, the availability of New or re-manufactured parts is becoming not only sporadic but also expensive.
Mini Mania has now been in the business of building and restoring Minis for the last 40 years and obviously has collected a lot of parts. Pictured below is just some of our stock.
Take a look at what we have in stock! You might be surprised by the inventory we have, and the prices we're selling them for.
Visit this page of our website for more details:
https://www.minimania.com/ss/USED