Classic Motorsports magazine project Mini Cooper S nears completion.
By the editors of Classic Motorsports magazine
Thanks to extensive technical help and the nearly infinite, parts supply available from Mini Mania, the editors of Classic Motorsports magazine are nearly done restoring their numbers matching, Tartan Red, 1967 1275 Cooper S project car.
At this writing, the mechanicals, and body work are all done, and the car is in the paint booth.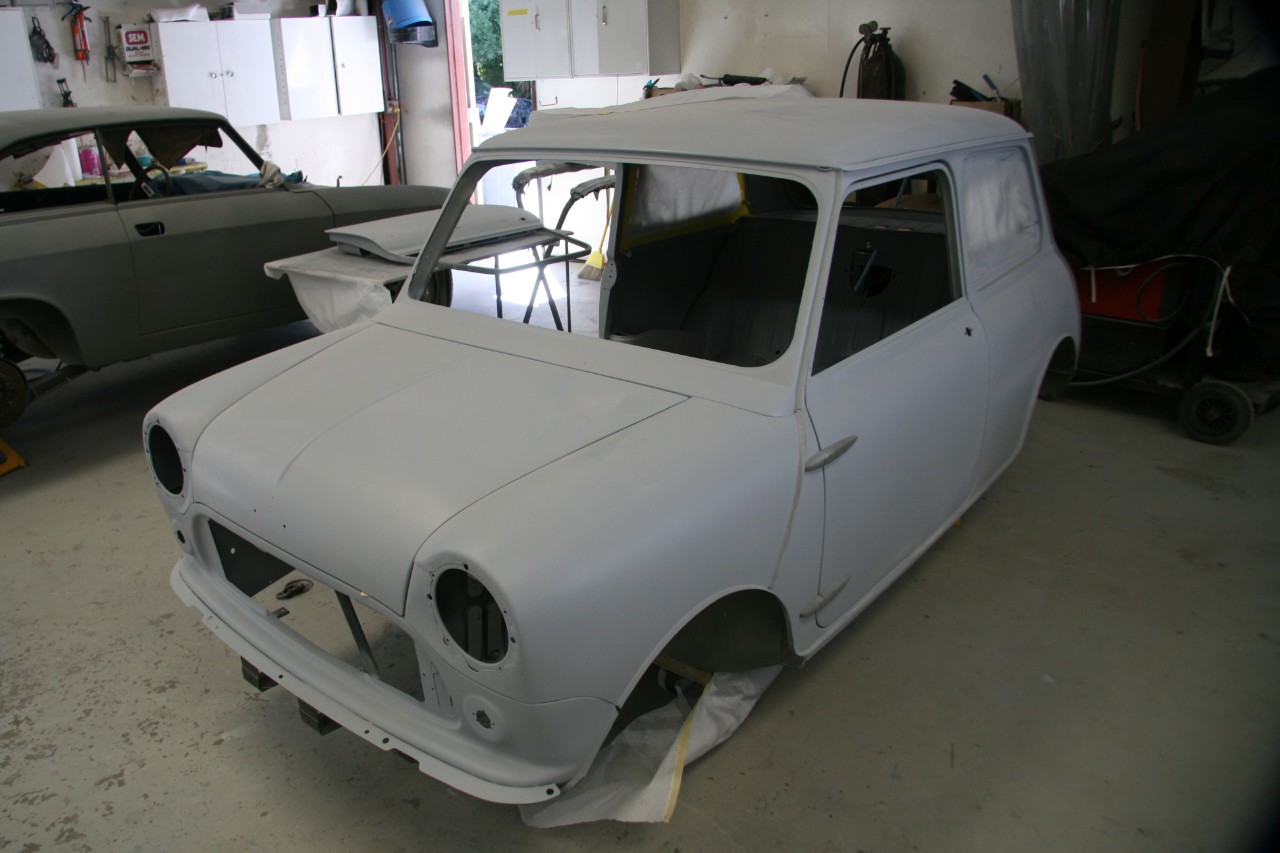 For well over a year, the glossy, full color, U.S. based national publication has been documenting this restoration in unprecedented detail.

The next issue, November 2014 will detail parts restoration and is available at no charge to any Mini Mania customer, who has not seen the publication before, by clicking this link: www.classicmotorsports.net/try before September 23rd, 2014.
The metal work and body work are done. Only seam sealing, painting and buffing remain to make the body like new. You can read about every step of the process in Classic Motorsports magazine.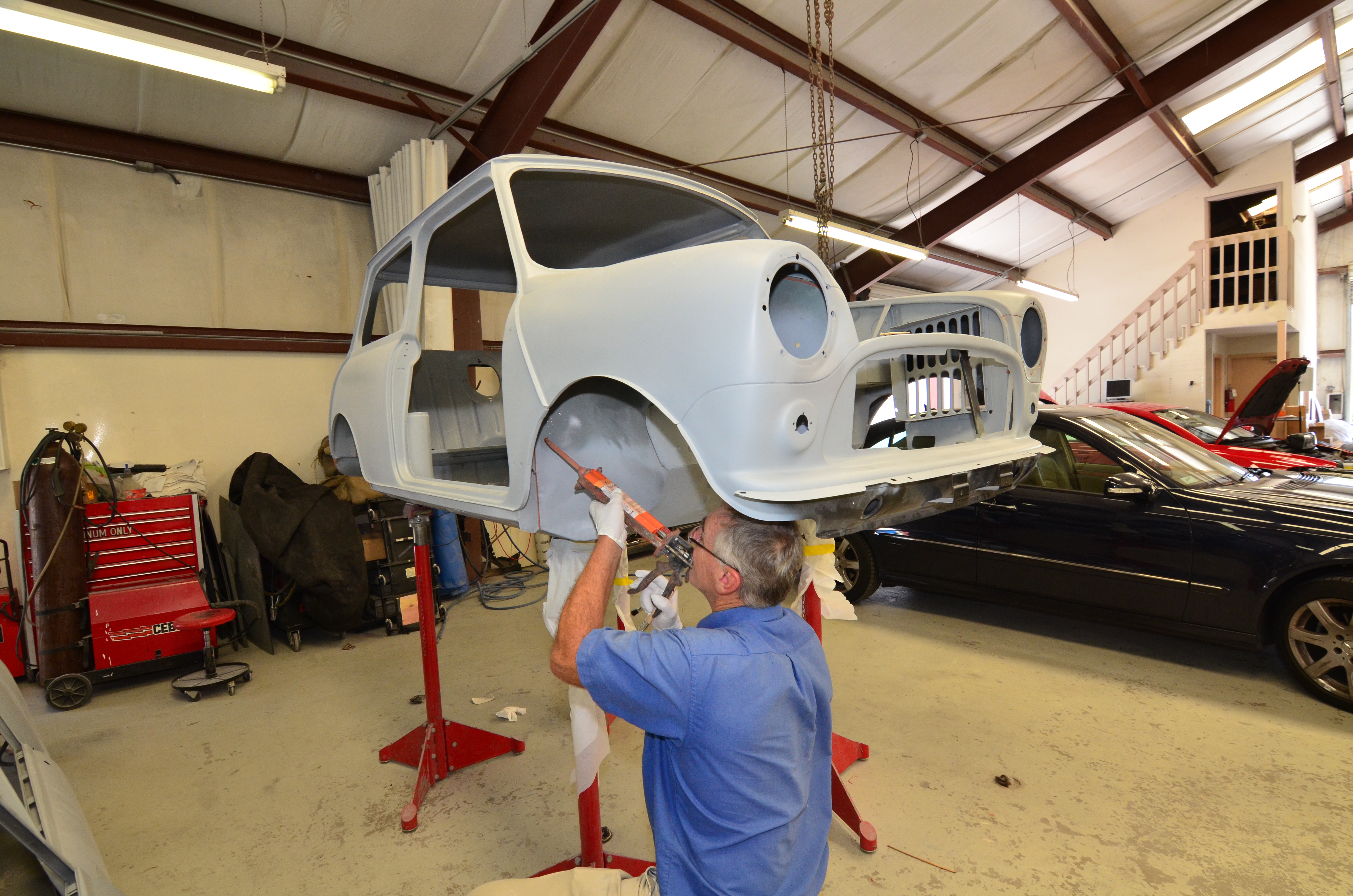 Our man, Tom Prescott, applies seam sealer to our now perfect Mini Cooper S body.
The bodywork on our project Mini Cooper S is now proceeding rapidly. First up was finishing off the engine compartment. We had done some repair in this area and wanted to make sure that on the finished car, you would not be able to tell that repairs had been done. This meant painstaking hammer and dolly work, with a small bit of filling. From there, high-build primer was sprayed.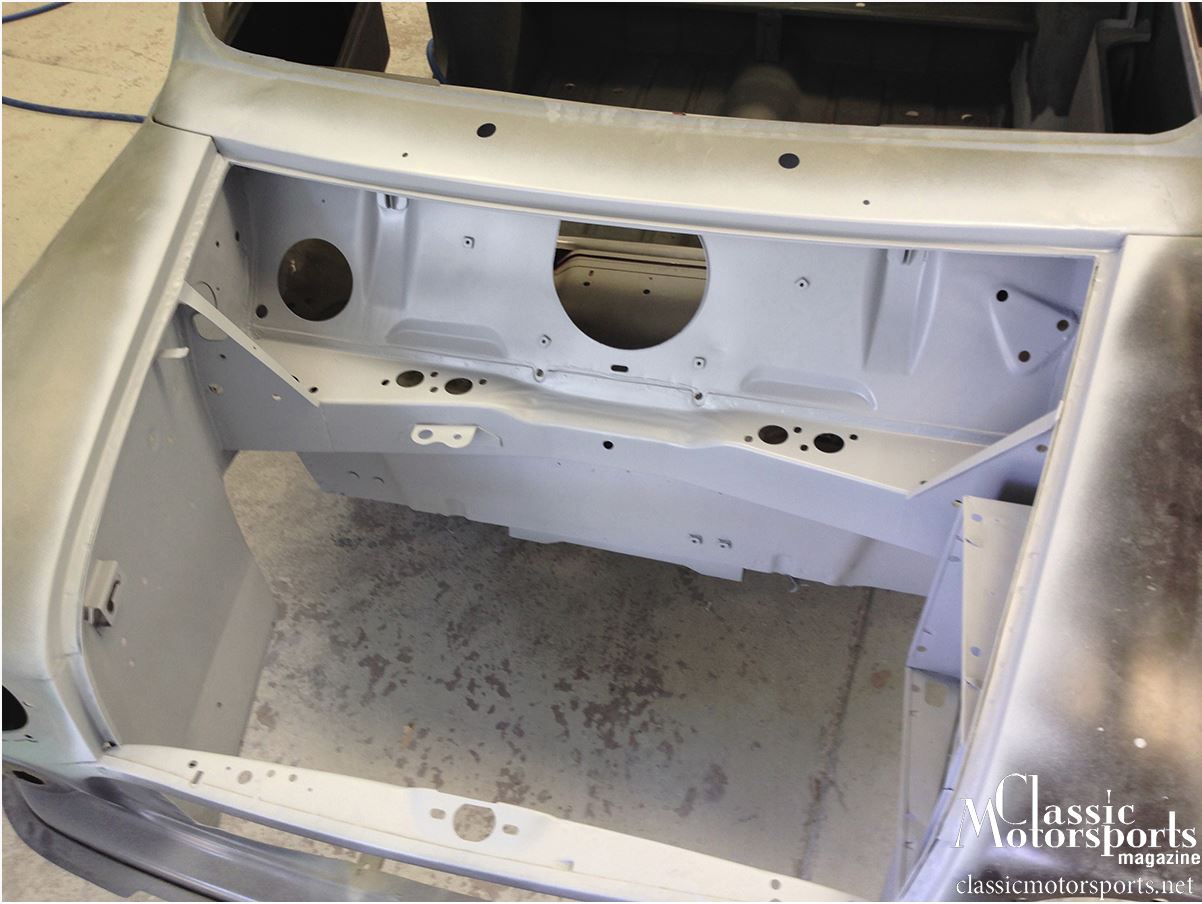 Engine compartment with high-build primer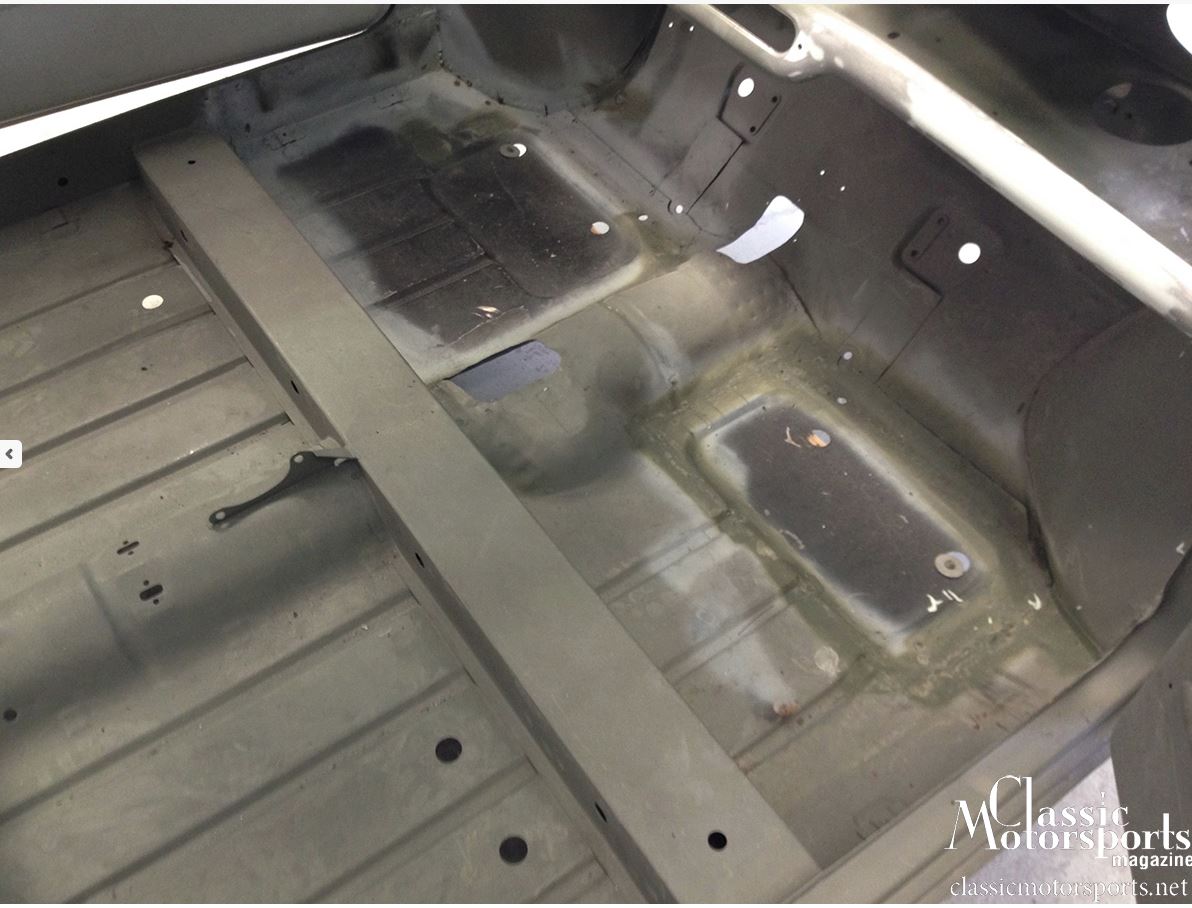 The same process was carried out on the floors and rear seat area. Nearly fifty years of dings and road rash all had to be removed!

Restored floors and rear seat area








Grassroots Motorsports magazine
Classic Motorsports magazine
Phone: (386) 239-0523 • Fax: (386) 239 0573
www. GrassrootsMotorsports.com
www.ClassicMotorsports.net
915 Ridgewood Avenue
Holly Hill, FL 3211
Upcoming Events:
October 24-25 - Grassroots Motorsports $2014 Challenge
Visit Classic Motorsports magazine at these trade shows:
SEMA - November 4-7, 2014 - Booth 24528
PRI - December 11-13, 2014 - Booth 3133
MSX - February 20-21, 2015 - Booth 609