Classic Mini Electrified!
Thinking about converting your Classic Mini from petrol to electric? Here's someone who did just that and the results are amazing.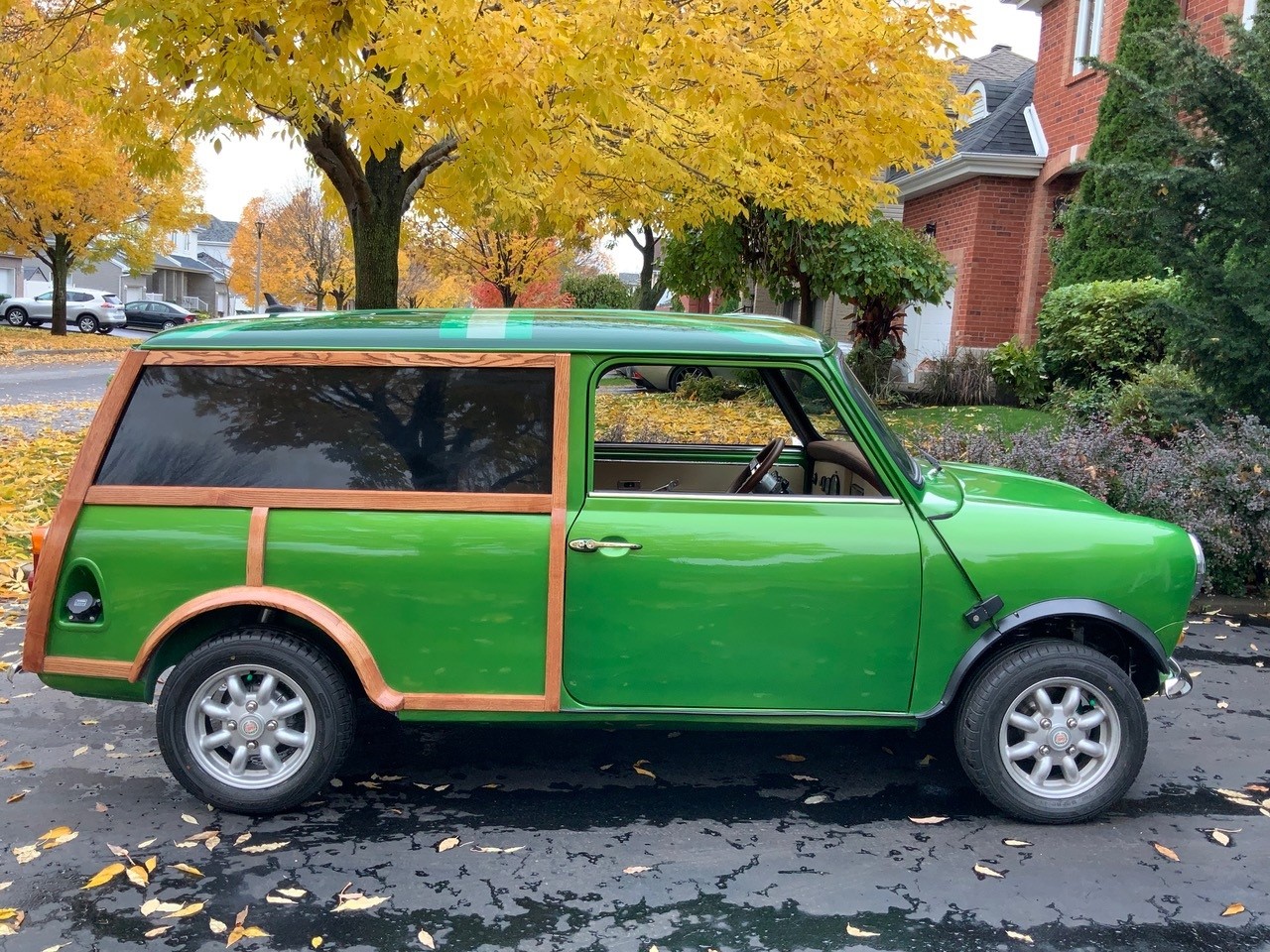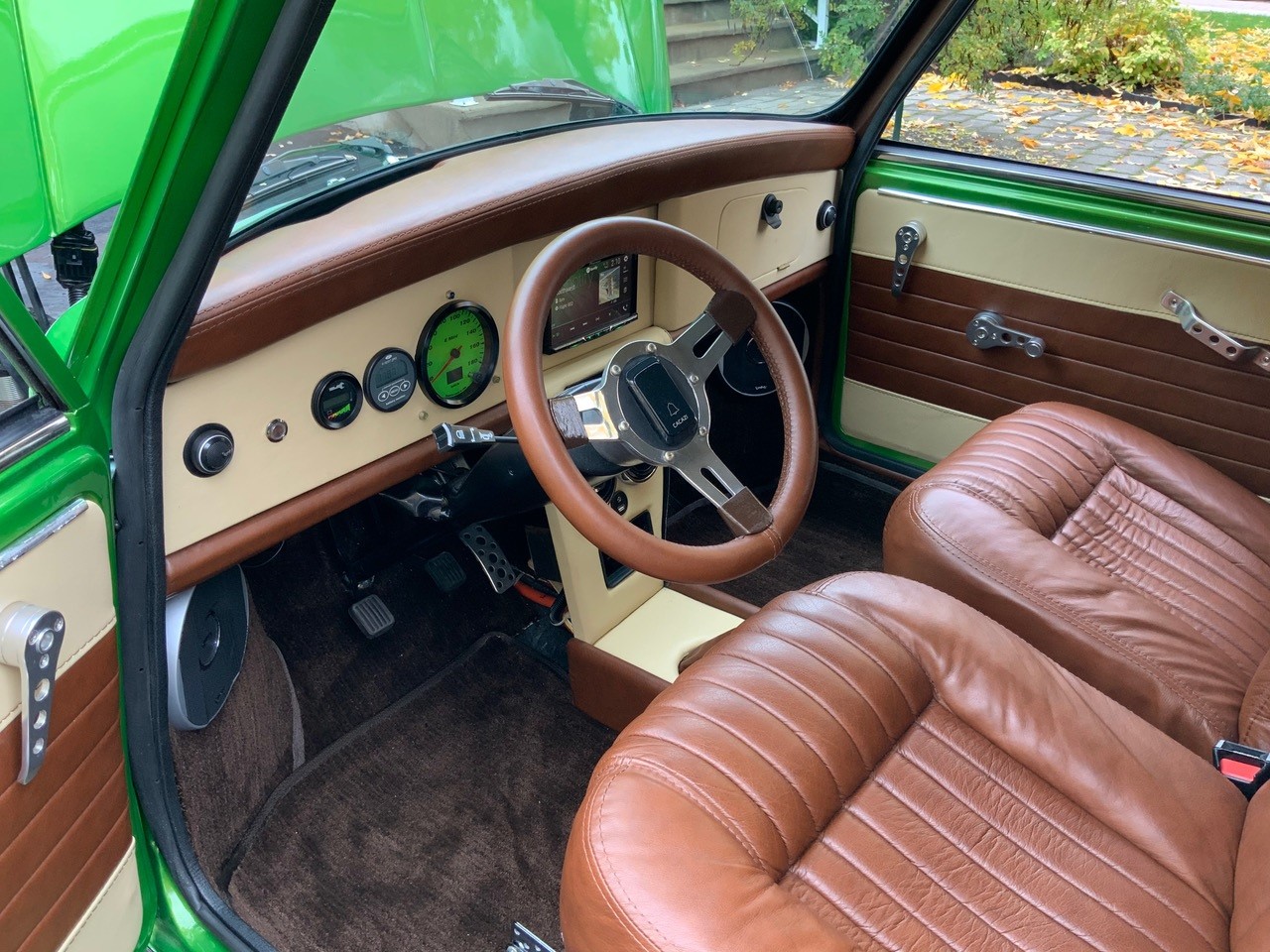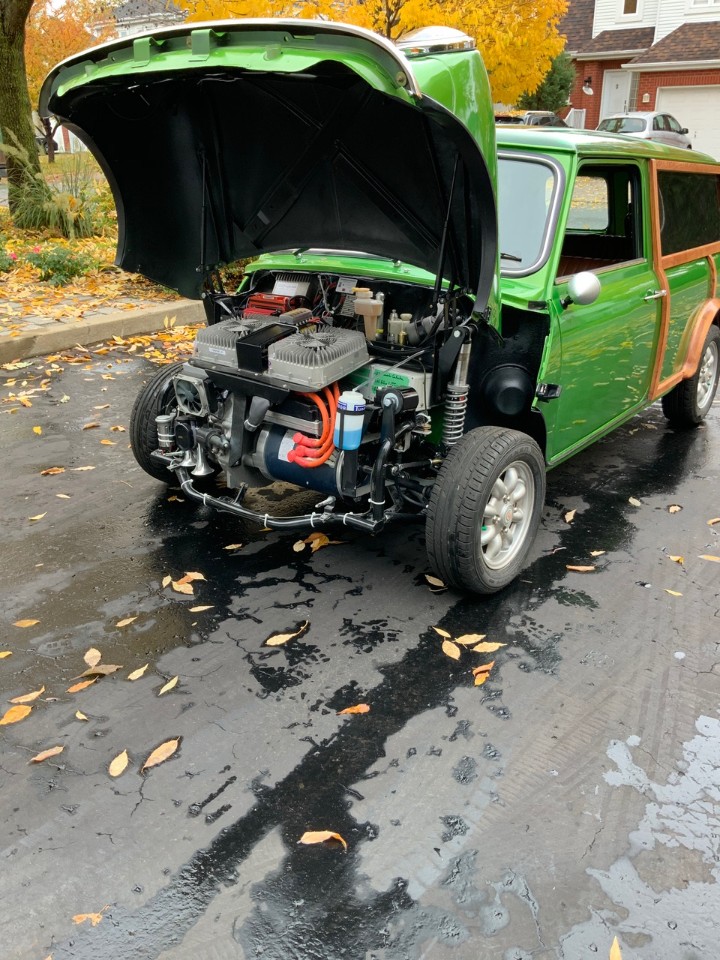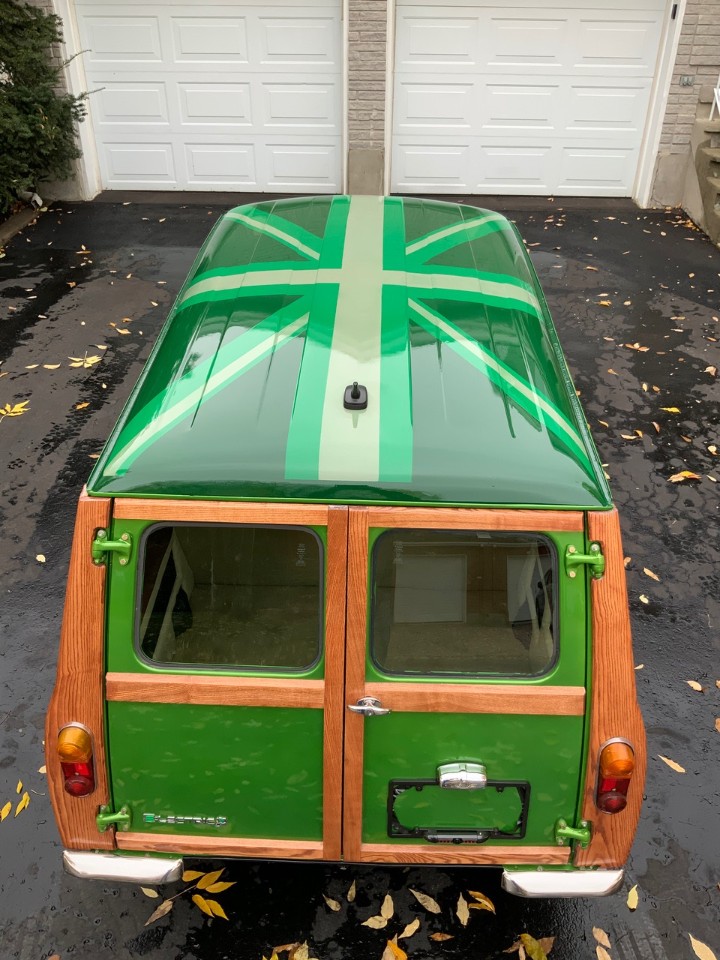 Here's Ronald's Story
I was overdue for a new challenge. I've lost count how many times I've retired, the rocking chair just isn't that appealing to me and I don't count sheep when I'm trying to fall asleep. I build cars, or planes, or houses, and before you know it, LaLa land. My latest thoughts were of a Mini. Not just another modified Mini, but a resto mod to match the times. I had seen a few electric conversions on the internet and I thought this build could keep me busy for a while.

Stage One - A Worthy Donor

The search for a donor was on. I found one in Florida and bought it sight unseen. She looked good from far in the pictures, but unfortunately, she was far from good. The old owner was kind enough to inform me that she was pretty much a polished turd, but only after he had received my money, oh well.

Once I had her in my garage and stripped her naked, I realized that he was being kind, she had wondered far beyond turd status. So, I skewered her with a 12' 4"X4" post, and rested her on two sawhorses to be used as my rotisserie. I spent 2 months transforming the shell into something pretty and new. All the metal originated from Heritage Motors of course, and the rest from various parts suppliers.

The Build Begins

Now that I was where I should have been two months ago, it was time to start building the vision. I sold anything and everything that had to do with gasoline. I also replaced the front and rear subframes with units from Minitec in Georgia USA. These were beautifully made and bolted right up, no issues. I also bought one of Mintec's front clip hinge kits, nicely done. Since the front subframe was built to mount a Honda engine, I installed a Honda D transmission along with the supplied CV's. The motor easily mounted to the transmission with the adapter plate that I got from British Columbia. I bought an HPEV motor and Curtiss controller as the power plant. The Curtiss is sitting on a chill plate with its own independent water cooling pump, radiator, and thermal switch.
Above the motor and controller sits the two Thunderstruck Chargers. Each with 2500 watts available power for a total of 5K charging capability. In the corner I installed a 500 watt DC to DC convertor and an 12V Odssey battery to handle the normal auto equipment such as wipers, stereo, heater fan, horn, and lights.
Lights Please
All of the lighting is LED to reduce the power consumption and add to the cool factor. The interior heater is an item that resembles a toaster. I built a box for it and it supplies cabin heat or defrost when selected. The complete interior was stripped and replaced with leather that I bought from the Buckskin Leather Company in Calgary. I made my patterns, replaced the foam and sewed everything up in the basement shop. The door panels, rear seat panels, and rear baggage panels were also fabricated and covered in leather.
Painted Pretty And Sounding Good
It took me quite a while to decide on the exterior color. I wanted to stay British green but with a modern twist, also with the green environment in mind, I chose Sherwin Williams Pearl Green. Of course no Mini is complete without the Brit flag on the roof, but again with a twist. Ya Baby!

Since she's so small (Mini), I've always felt better having a crazy loud air horn available when necessary. I also mounted a gentle door bell that I can use when driving slowly down the street. People can't hear you coming and I would prefer not to sneak up on anyone and cause any heart attacks with the big guy. Many other related parts can be found under the hood such as relays, fuses, master manual shut off switch, G switch, and fuses, and QA1 coil over shocks to name a few. This covers most of the front end.



Let's Talk About The Batteries
I managed to install 5 Tesla model S battery modules in the car, for a total of 26.5 Kilowatts. Two under the front seats and three in the back. They sit comfortably in pockets that I made using 3/16" aluminum bent into a U with two sheets of 3/16" aluminum covering the entire works. Completely protected from any potential damage caused by passengers or cargo.

The batteries are water cooled from a separate water pump/reservoir circulating through a radiator with four small attached electric fans. The fan power is controlled by the Orion BMS via a pre-set temperature. The BMS thermo couples are spread throughout the battery modules, and as with all good installations, the BMS monitors and controls a multitude of parameters. Mainly being the equal charge and discharge of the batteries.
Road Test
My short test drives have been interesting. A tweak here and a head scratch there, but she's feelin pretty good. With just under 27 KW, a conservative range estimate should be around 150 km's. I've adjusted the suspension on the stiff side, so they're very similar to the stock cones. I've had a lot of Mini's in my life and creature comforts was never on the list of expectations. That constant grin on my face while simply going for a pint of milk was enough for me.


Now That It's Over

This car handles the same only with the addition of soft leather, quiet power, and a killer sound system. With Covid and my work being in another city, I haven't been able to get her certified and registered for the road yet. But one day soon, I look forward to changing that situation.
This project was an eye opener. The components installation instructions were not always well written or easy to understand. My 40 plus years in aviation were a asset, but a novice might get a little overwhelmed I'm sorry to say. Components are continually evolving though and prices are coming down. Of course its always easier the second time around and I look forward to my next conversion. I also hope that this project and what I've written might inspire some of you to take the leap and give it a go. Every new challenge can become a great feeling of accomplishment and pride. Good luck to you, et bon courage.