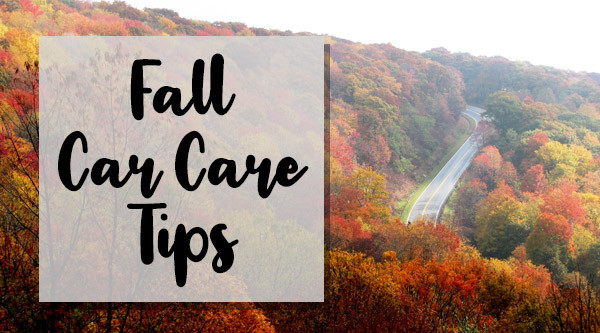 With the heat of the summer fading into a memory we are looking forward to the cool and crisp weather and the changing colors of Fall. But, is your car ready for the cooler weather?

NOW is the perfect time to make sure your New MINI is ready with these Fall Car Care Tips.

Check out these Fall Car Care Tips for your New MINI
Change the Air Filter
All that summer driving in the heat and dry dusty air can lead to an increase in dust and pollen accumulation in your air filter. A dirty air filter can lead to a decrease in airflow, horsepower and engine performance for your New MINI. Fall is a great time to change that dirty air filter to make sure your New MINI is able to breathe effectively. One of the easiest car care projects to do; usually around 30 minutes and generally requires no tools. A quick, inexpensive DIY car care maintenance project for New MINI car owners.

CLICK HERE for the best New MINI air filter options

Check the Battery
Cold Fall and Winter weather can be hard on your car's battery power. A battery over 3 years old can be more susceptible to fail especially if you noticed difficulties starting the car in the warmer summer season. Have your car's battery checked out by your local mechanic and replace it if need be. Friendly reminder, it is always a good idea to carry a set of jumper cables just in case you need a jump or you come across someone else stuck out in the cold.

Check the Tires

Don't forget those things that keep your car moving! Your car's tires need to be checked to make sure they are properly inflated and have sufficient traction to help keep your car on the road in wet weather. If you drive your New MINI in a climate that gets a lot of wet weather make sure to upgrade your tires to "all-season." If you drive in a region that sees a lot of snow make sure you have snow tires or a set of snow chains. Check with your state's highway department for further information on tire regulations.

CLICK HERE for the best in New MINI tires and wheels

Check the Engine
Want to keep that engine humming along nicely in your New MINI this Fall? Make sure you check the oil, antifreeze, belts and hoses. Your car's oil should be changed regularly to help make sure the top engine performance.

CLICK HERE for the best in New MINI oil products

Most antifreeze products should last between 2 to 5 years. If you can't remember the last time you changed the antifreeze, have a local mechanic check it out for your. While your New MINI is having the antifreeze checked, have the mechanic check out the belts and hoses to make sure everything is ready for the cooler months.
Check Wiper Blades and Washer Fluid
Make sure you can see where you are going! You can count on wiper blades lasting two years tops, so make sure you change them out if need be before the Fall and Winter weather hits. At the same time you change out your New MINI wipers, stock up on windshield wiper fluid to help keep all that road dirt off your windshield.

CLICK HERE for the best in New MINI wipers

By following these tips, you will be less likely to have problems this autumn and you will be more prepared for winter.

Feel free to contact our New MINI experts for more detailed part and technical questions at 1-800-946-2642