Finding The Parts You Need at Mini Mania
xxxxxxxxxxxxxxxxxxxxxxxxxxxxxxxxxxxxxxx Enter Banner Here xxxxxxxxxxxxxxxxxxxxxxxxxxxxxxx
At Mini Mania, we have literally thousands and thousands of parts available for your Mini! This vast selection is a great asset, but it can be tricky to find what you want without knowing where to look. If you're not sure which Mini/engine combination you have, ID your Mini here. Once you know what model/year mini and engine you have, it's time to find the part that you need! There are three different ways to find what you are seeking:
1.) Product Search
One of the best ways to quickly find what you are looking for is by using Site Search.
The Search Box looks like this

and can be found at the top right hand side of most pages on minimania.com.

You can enter searches in a number of formats:
By description of the part. e.g. water pump
By part of the description. e.g. water
By Mini Mania product number. e.g. GWP134
By alternate part number. e.g. XCHT128A
2.) The Products Home Page
Go to the Products home page where you can select specific product category pages which lead to more detailed product specific pages.

As an example, selecting Chapter 5, Cooling and Heating would then lead you to a web page displaying a parts diagram, and links to the relevant product pages.
The Water Pump page looks like this: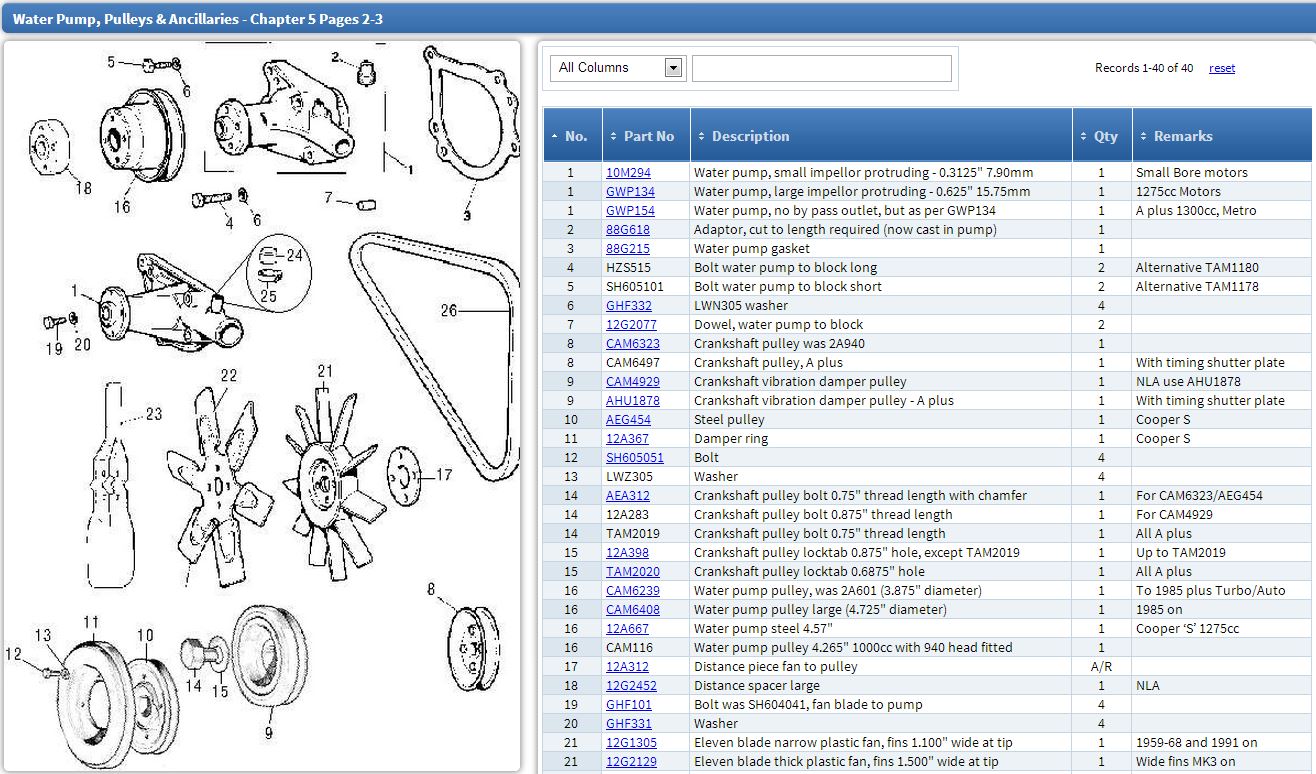 3.) Use our Chat Service
Click on the

which you can find near the top left hand side of most web pages. This will connect you to one of our product experts whi can assist.
If you still can't find what you need, call us!
Our number is 800-946-2642.