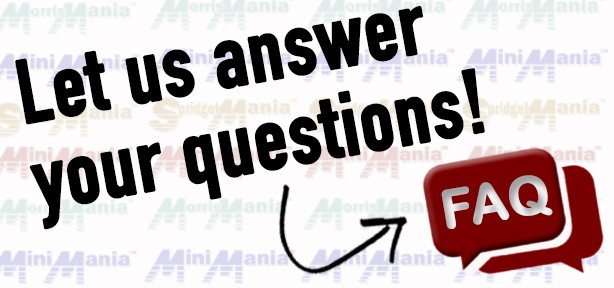 Did you know it's super easy to get all your motoring questions answered?
Our Expert Part Team and Customer Care Team are happy to answer all of your questions...
and we've made it easy to contact us through our site!

When navigating our site or looking at a part there are two places where you can click to submit a question.

1. Click "ASK QUESTION" icon on the top right of the page.
OR
2. Click "EMAIL US A QUESTION" in the buy box on a part page.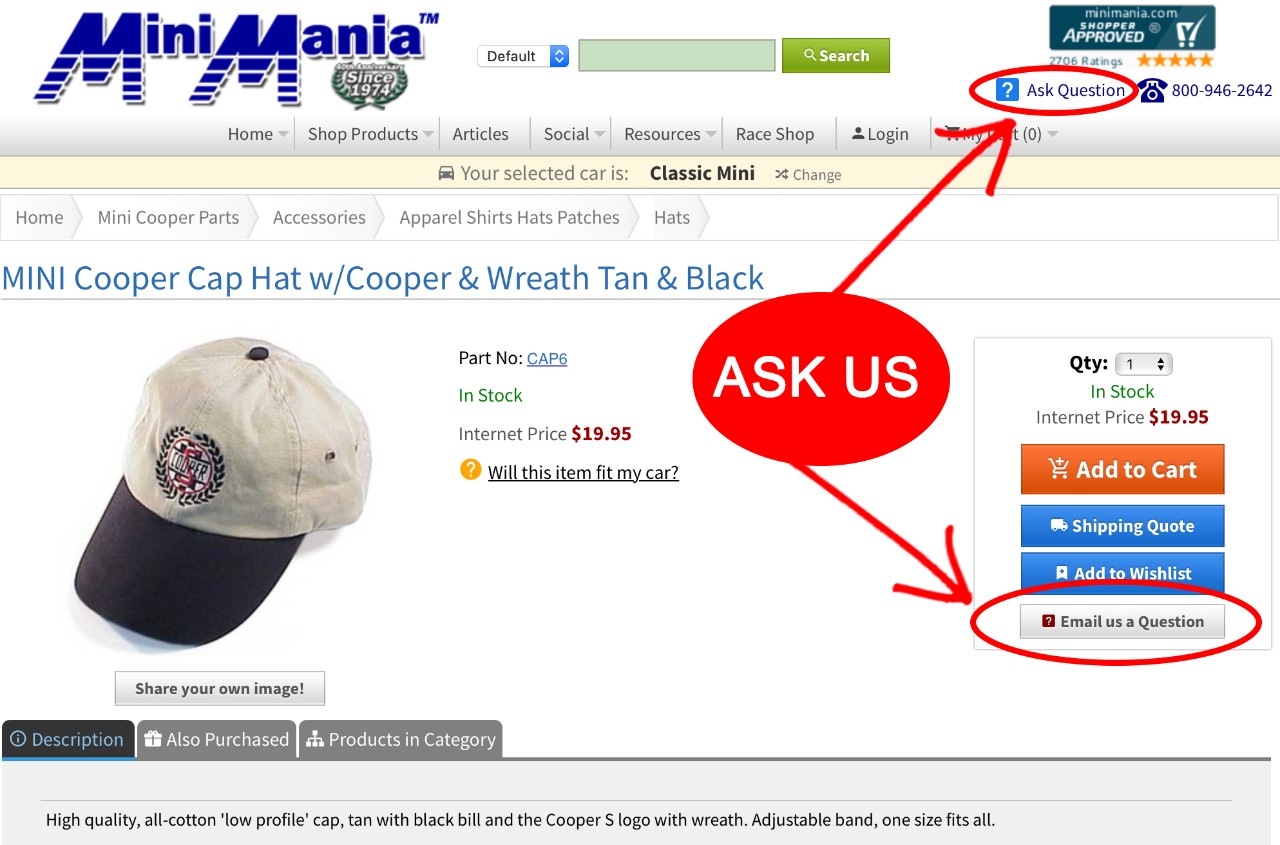 When you click on either of those icons you will be taken to our "CONTACT US" page.
Simply fill out this short form and click send...and we will go to work answering your question!

You will then get an email reply back once our team has answered your question.
It's that easy!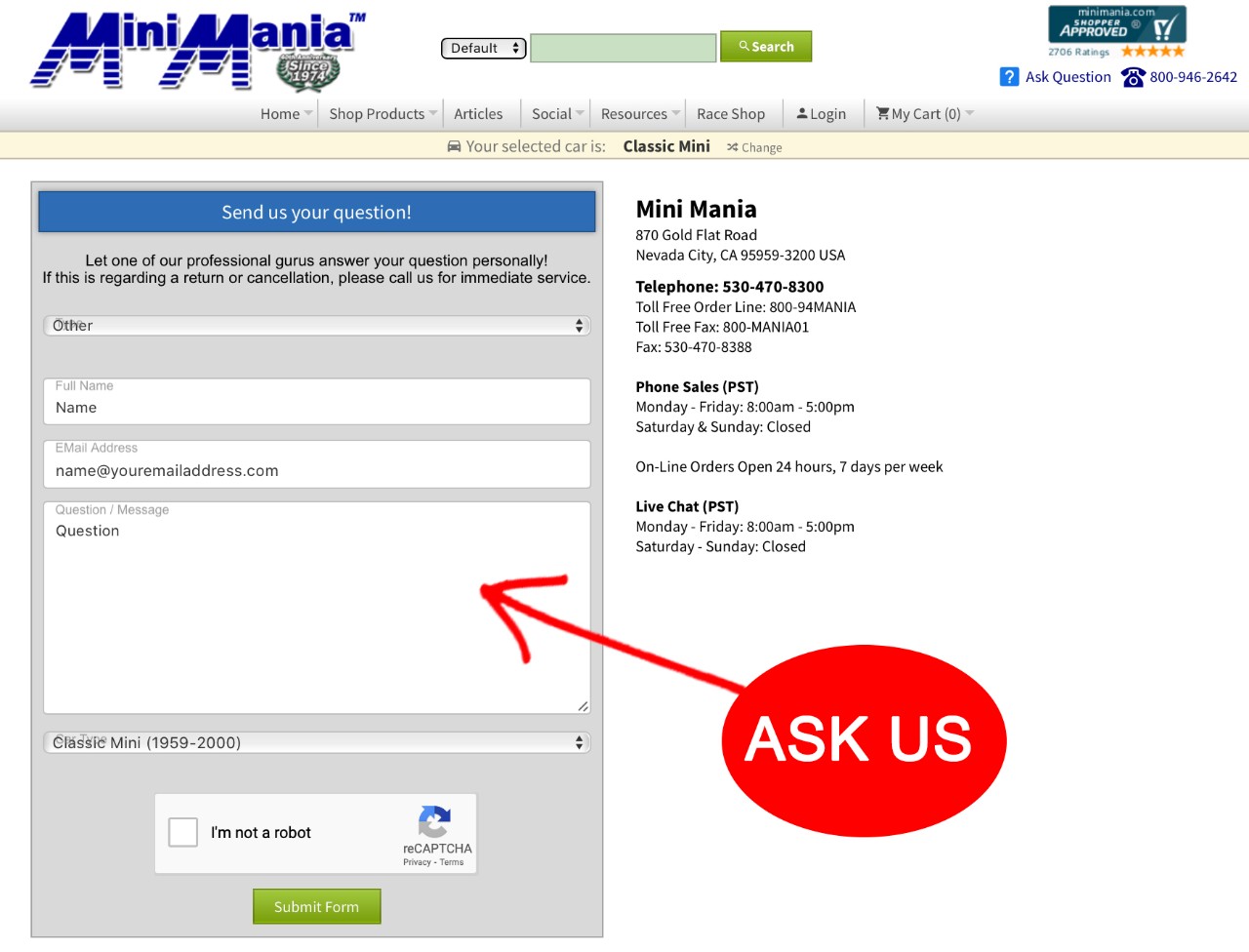 Thank you for shopping with us and we look forward to answering all of your motoring questions.