2 Easy Steps on How to Use Promo Codes
PLEASE NOTE: Promo Codes USUALLY* cannot be applied to Sale, Clearance, Specially Priced or Special Orders. In addition, some promo codes may apply only to specific parts or parts categories.

* On occasion, we do allow promo codes to apply to sale and clearance items, but as a general rule, we don't.


STEP 1) Add items to your cart, and then go to the SHOPPING CART.
There, you'll see the first chance we give you to put in your promo discount code.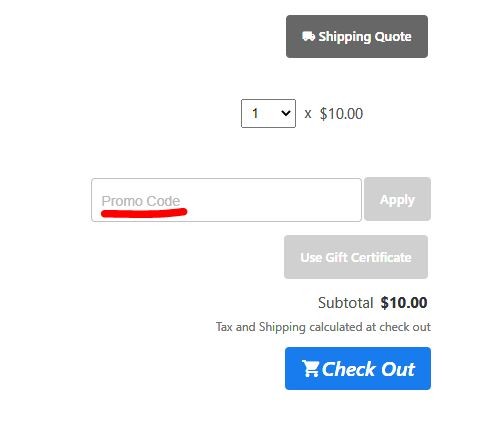 STEP 2) Press the "Apply" button after entering your promotion code.
When you enter a valid code, you'll see the discount applied to those products that don't already have some type of discount applied to them (remember, unlike some large computer retailers, we don't stack discounts)

P.S. if you miss it on the first page of the Shopping Cart, you'll see plenty of other pages where the promo code can be applied. And if you have questions, please email us.

That's it! You'll get a confirmation screen showing your purchase was complete. Thanks for shopping at Mini Mania!


Update 2018
Due to increased implementation of "SPAM Filters" certain service providers "block" our Newsletter.
Make sure that Mini Mania is on your "SAFE LIST".
So you will receive our email with Special savings, News, Insiders Deals and Promo Codes.

Don't Have A Discount Code to Apply?
You need to sign up for our Membership Appreciation newsletter. We offer special sales and monthly discount codes to those mini maniacs who join our email list.