Identifying your Mini by it's trunk lock!
The Classic Mini Cooper has changed very little over the years and thus can be a little difficult to determine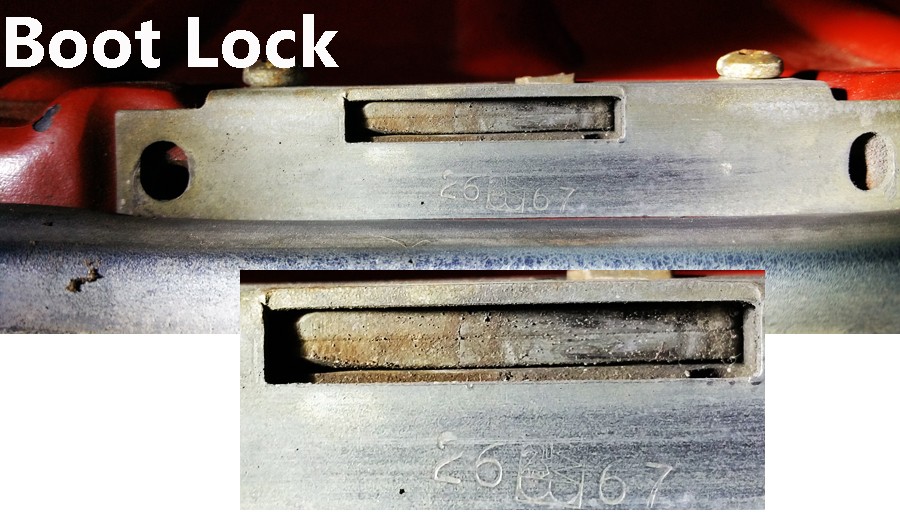 itself. This is not the exact date of production of the car but gives a proven indication of close proximity. From years of experience we have concluded that the Mini factory had the locks made just prior to having them installed on the car and thus we can say with reasonably assurance that if the date was the 26th week of 1967 as shown in the picture, the car was probably produced late in 1967.
exactly what year your Mini was produced. This can be a particular problem when trying to order the right replacement parts.
A quick option might be to look at the date code as stamped on the trunk/boot lock of your car. The date show is the week and year of production of the lock
While it is possible that the locks/latches have been replaced over the years, we have not found it very common. If they have been replaced there will be no number on them at all and the late model cars of the '80, etc. have no id on them either.