Minis and June
Significant events in the life of the Mini from the month of June
Testing
June/July 1959. Even though production of cars that would be for sale in August 1959 had already started, the final testing program had not been completed. A major testing trip was taken in June and July covering thousands of miles in all the major European countries, as well as a trip north of the Arctic Circle. Wish I could have been along for the ride!

Van for Sale
1960, June. The first variation on the Mini theme, the Van, went on sale.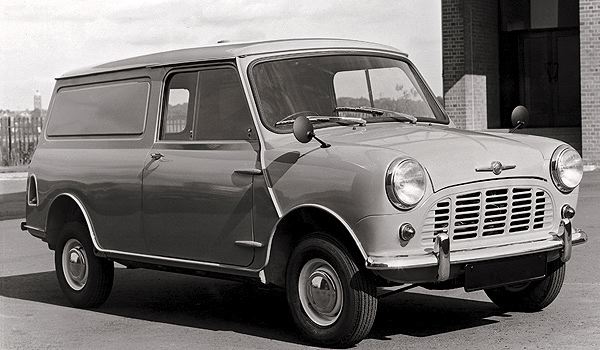 Traveller Built
1960, June. The first Morris Traveller (with wood trim) rolled off the assembly line. Both the Traveller and the Austin Countryman version didn't go on sale until September/October. Same "long" wheelbase and length as the Van. Unlike the Morris Minor Traveller, the Mini's wood was non-structural. Because of trim levels, the Estates weighted over 120 pounds more than the Van and over 160 pounds more than the saloon. Initially, the gas tank was located inside the car in roughly the same position as a saloon tank (although it was of a different shape).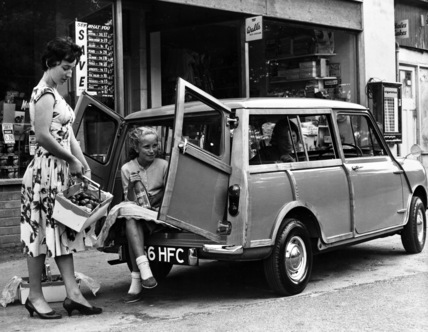 CKDs for Down Under
1960, June. The Australian assembled CKD Minis were tested.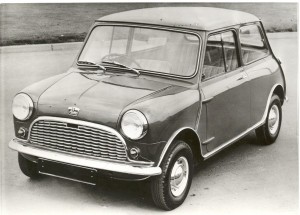 Pickup Available
1961, June. The Pickup went on sale in England. Another LWB (long wheel base) variation.
South African Minis Begin
1961, June. By June, the Austin 850 and Morris Mini Minor (Standard and de Luxe) are on sale in South Africa. (The exact starting date is lost in history.)
Coopers for South Africa
1962, June. The Austin and Morris Mini Cooper (997) go on sale in South Africa
Small Big Bore Production Starts
1964, June. The first Morris version of the 970 Cooper S was built on the 1st and the first Austin version on the 17th.
More Roll-Ups in Australia
1965, June. Following the Van's lead in May, more Australia Minis got the roll-up, vent wing, external hinge doors.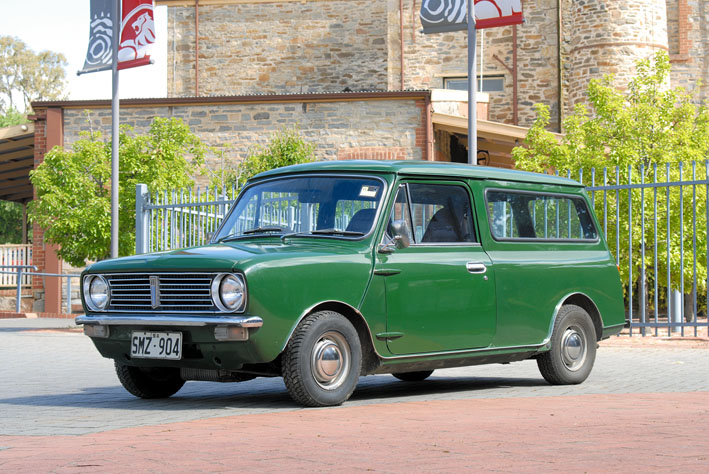 Aaltonen Continues a Magnificent Year
1965, June. Aaltonen wins the Geneva Rally in EBL 55C.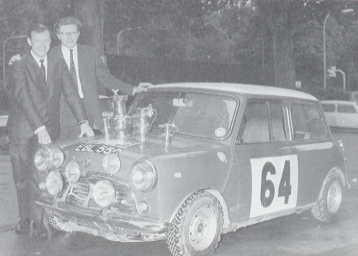 Scottish Rally Falls
1966, June. Aaltonen didn't win them all in 1965! Fall wins the Scottish Rally in DJB 93B.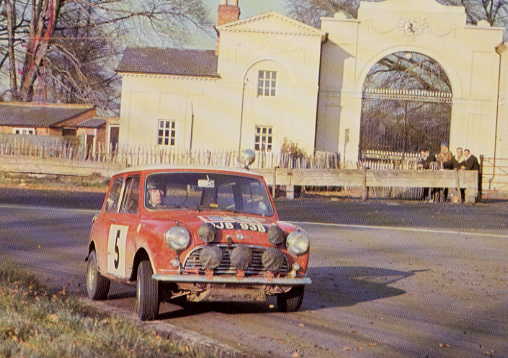 More Falling
1967, June. Fall wins the Geneva Rally in LRX 827E.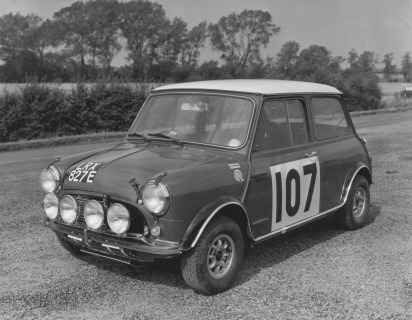 Related Articles