Top 12 Most Popular DIY Upgrades for your New MINI




Looking to make some DIY performance upgrades to your New MINI? These are some of the most popular performance upgrades available for the DIY car owner. The experts at Mini Mania have given each DIY project a rating on ease of completion; 1 being easy and 5 being difficult, to help you prioritize your DIY projects.

DIY Project 1. Wider wheels and tires
Ease of Project: 1


Low quality, stock tires can be one of the biggest downfalls of a vehicle. Depending on their use, a brand new pair of wider custom tailored performance tires will boost your MINI's handling exponentially, giving your ride tighter steering, improved road presence, and an aesthetic upgrade. Proportionally reducing sidewall height, increasing wheel diameter, and increasing width to ensure your wider tires keep the same diameter will help put more rubber on the pavement and increase drivability.
CLICK HERE FOR WHEELS AND TIRES
DIY Project 2. High-performance shocks/springs/coilover springs
Ease of Project: 4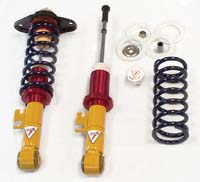 Tires stay in contact with the road on bumps and at higher speeds. Upgraded shock/springs/coilover springs will help include greater stability, better road handling, and accurate steering.
DIY Project 3. Chassis braces
Ease of Project: 4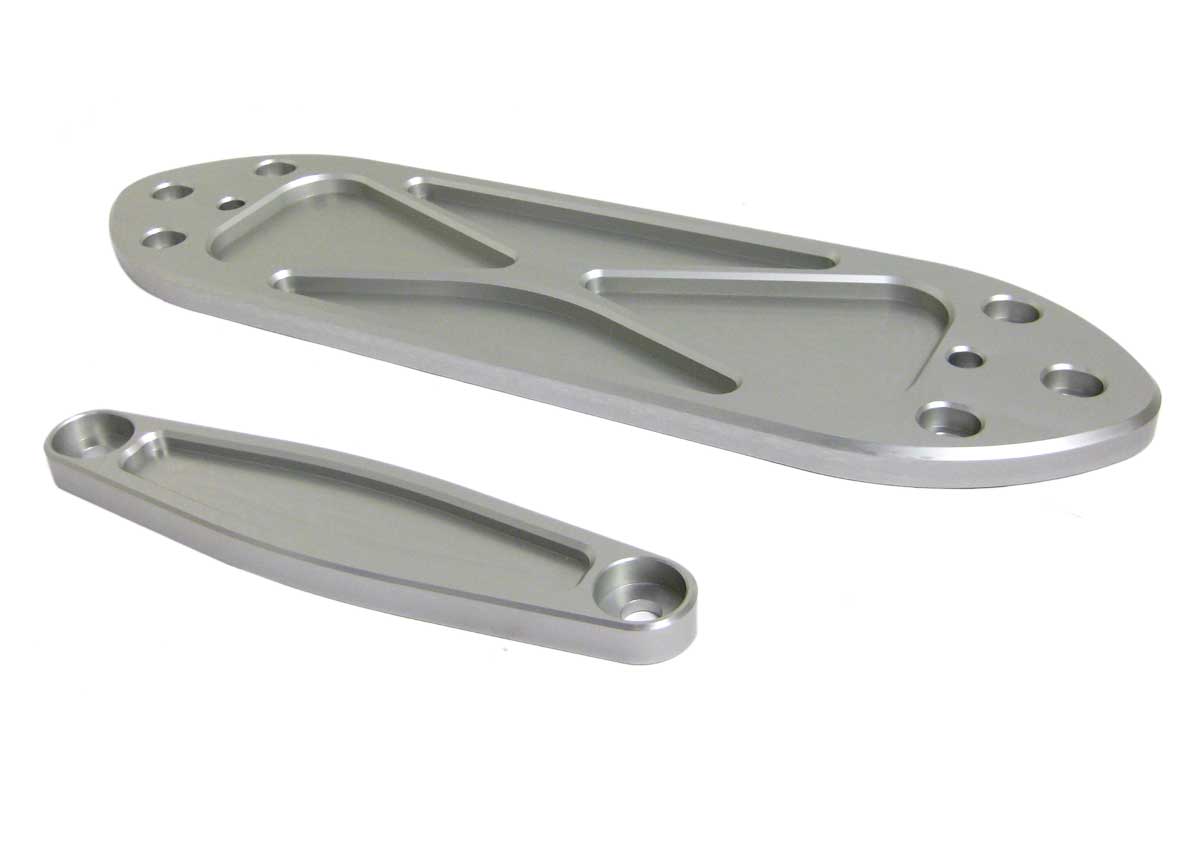 Greater alignment range allows fine-tuning for better road-holding.
Along with wider tires and lowered springs, the best way to fine-tune your alignment for cornering is to add adjustable top strut mounts, also called camber plates, in place of your front suspension's fixed rubber mounts.
DIY Project 4. Larger diameter catalyst-back exhaust
Ease of Project: 2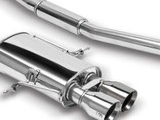 High-tech advances in exhaust design mean that opening up your pipes doesn't have to be noisier.
A cat-back exhaust will add more efficient high-speed engine operation, reduced backpressure for improved performance, and a crisp sporting sound.
DIY Project 5. Stiffer Motor Mounts
Ease of Project: 4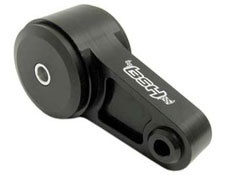 Stiffer engine mounts allow an engine to move and absorbs most of the vibration for a smooth ride. Better engine response and handling precision. Improvements once installed include reduced engine movement, greatly reduced wheel hop, and more defined throttle input.

DIY Project 6. High temperature Brakes Pads
Ease of Project: 3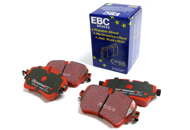 Less fade during heavy brake use and faster deceleration.
One of the best and most affordable mods you can utilize to upgrade the performance and handling of your car is to transition toward a quality brake pad setup. Not only do a good set of brakes (and brake pads) reduce the stopping distance of a vehicle, they also help to eliminate fade in repeated hard braking situations that you encounter on a day-to-day basis.
EBC's Red Stuff Brake Pads are a low-dust solution built for fast street use and high-horsepower imports. These ceramic pads are hard-wearing variants that reduce the amount of dust emitted by OEM offerings by up to 80% and feature a rust-proof exterior that will keep your vehicle squeal-free while protecting your rotors and other components from long-term damage.
DIY Project 7. Less restrictive cold-air intake
Ease of Project: 2

The better your car breathes, the better it runs. A cold-air intake not only frees up the air flow to your engine, it also feeds it cooler, more condensed air, which engines love. By allowing air to flow naturally without any baffles or restrictions, your engine is able to breathe easier to access more air when needed, allowing for more efficient engine operation, especially at higher speeds.
While the factory air intakes on most cars are designed to keep the engine clean and free-breathing in all conditions, opening up the path with a foam filter that doesn't have a stock bug-catcher airbox lets cooler ambient air help the engine produce slightly more power.
DIY Project 8. Stainless-steel braided brake lines
Ease of Project: 2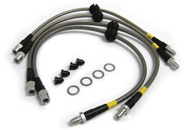 By using stainless-steel braided brake lines, more of the pressure you put on the pedal is transferred to the brake caliper than with a rubber brake line. Benefits to this upgrade include: quicker brake response and less chance of ruptured line.
CLICK HERE FOR BRAKE LINES

DIY Project 9. Spark plugs
Ease of Project: 2


Better spark plugs are an easy, affordable swap that can make all the difference. The better the quality of the spark, the better the combustion, translating to more power and better fuel economy.
After all, the better the quality of the spark, the better the combustion — and that means that your car's improved performance is sure to follow.
DIY Project 10. Engine Control Unit
Ease of Project: 2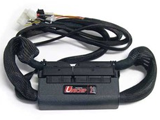 The ECU in your car is set up from the factory to control the fuel-air mixture in the engine, which maximizes efficiency and power. Problem is, manufacturers program the ECU's parameters well below the engine's true capability. A quick reprogramming can unlock engine performance and, in some instances, even return better gas mileage. While this isn't a step that individuals outside of the car tuning community regularly pursue, it's entirely possible to "unlock" the ECU on your stock vehicle — but make sure to consult with an expert regarding the specific guidelines you should follow while doing so.
DIY Project 11. Bushings
Ease of Project: 3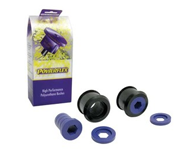 Between the suspension and frame and the chassis and engine, factory rubber bushings help kill vibrations throughout your car. The problem with rubber bushings is that they wear out and crack over time. Polyurethane bushings not only last longer than their standard rubber counterparts, but also do a better job of quelling vibrations and minimizing weight transfer.
DIY Project 12. Strut bars
Ease of Project: 2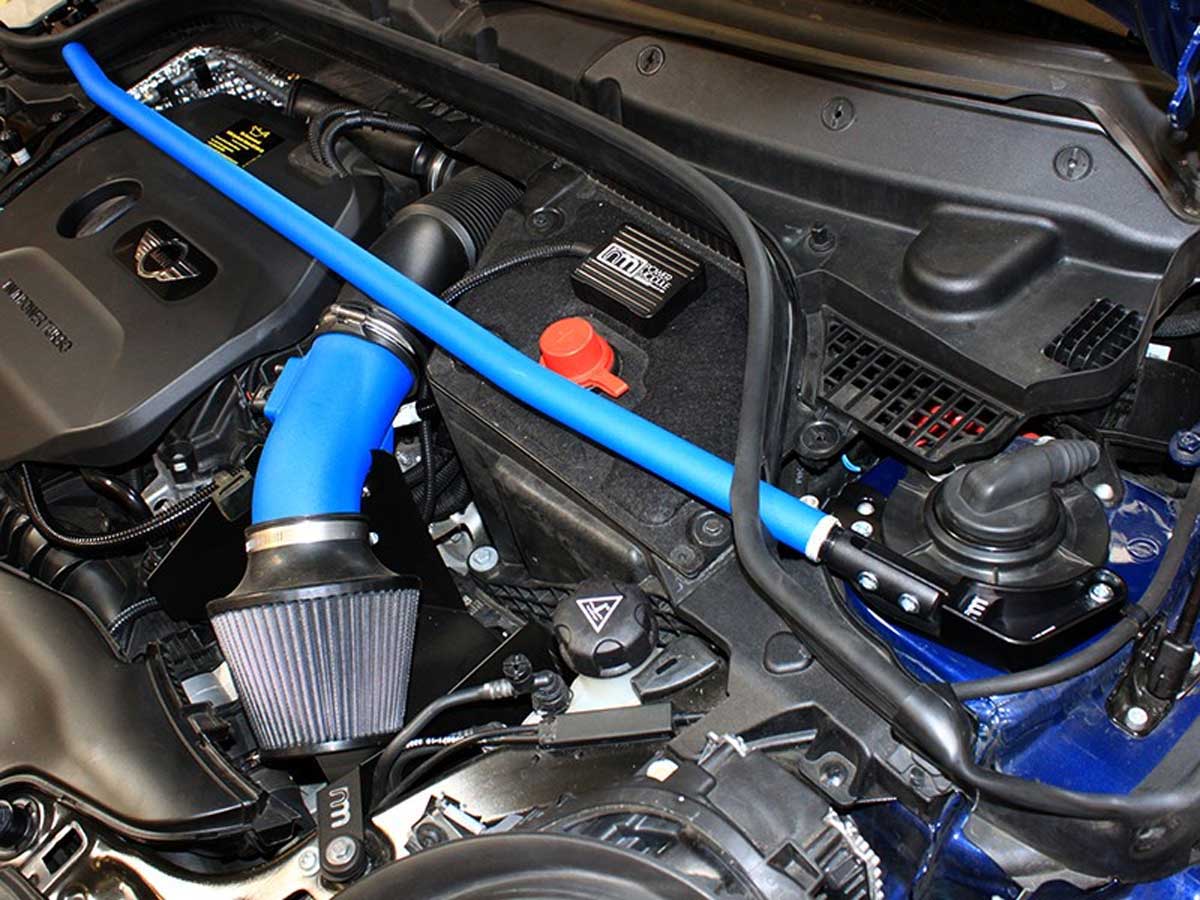 To improve the handling of your car as you enter turns, you might want to install a strut tower brace, which is located at the top of your front shocks. They work by balancing the forces that are placed on one side of your car to be distributed to the other side. In extremes, this will keep your tires on the ground through a high-speed turn that would normally make the other tire unstable.