Subject: Mini Mania's Nevada City & Grass Valley activities for Friday May 30th 2014
For those of you attending Mini Mania's Nevada City Adventure and are planning to arrive in Nevada City on Friday 30th here are our suggestions for the rest of the day.
These include:
A self-guided tour of some area attractions.
Directions to Don's house for appetizers.
Details of the local Pizzerias and other restaurants.
12:00-1:00. Pick up tour details at Mini Mania's HQ located at 870 Gold Flat Rd., Nevada City, CA 95959
1:00-2:00. Drive 0.6 miles to the Nevada County Narrow Gauge Railroad museum
and spend a fascinating hour looking at exhibits from the railroad era including an 1875 Baldwin Steam Engine!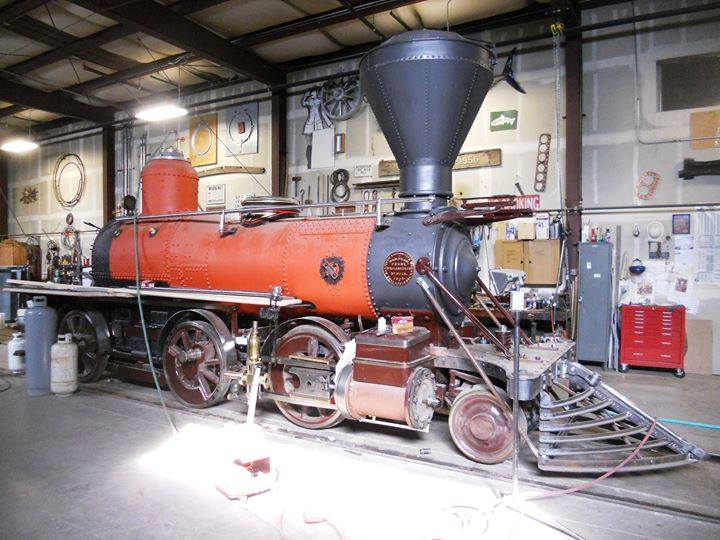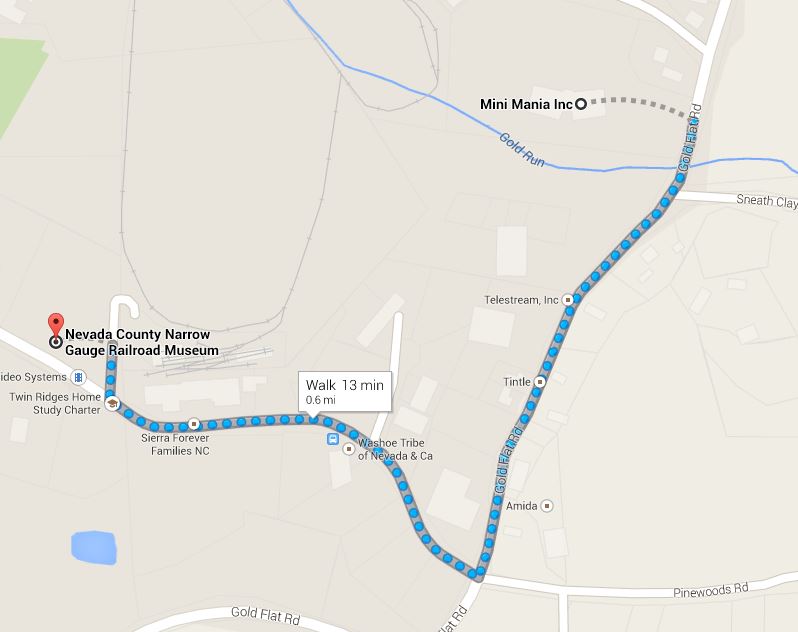 2:00-2:30. Take a short drive through Nevada City, including the beautiful downtown area.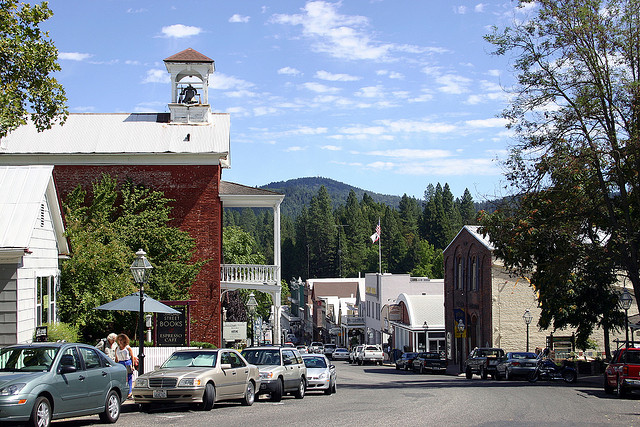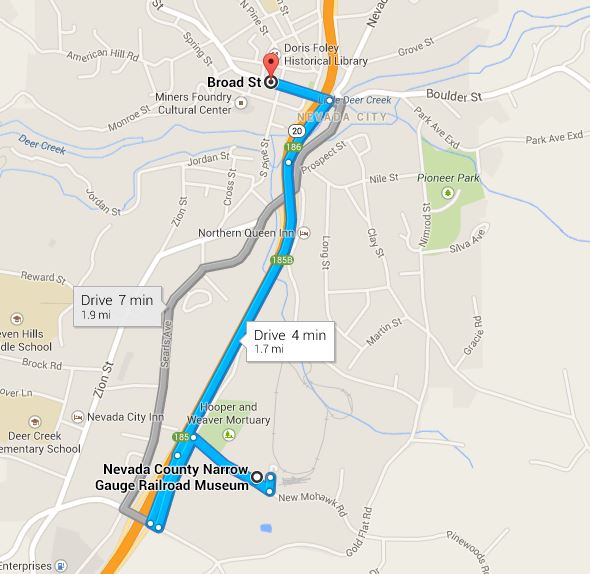 2:30-2:45. Drive 6 miles to the Empire Mine State Historic Park, which is the site of the oldest, largest, and richest gold mine in California.
From 1850 to its closing in 1956, it produced 5.8 million ounces of gold.
There's a lot to see here so you should allow 2 hours for this stop.
More details including state park fees can be seen here. The state park closes at 5:00PM.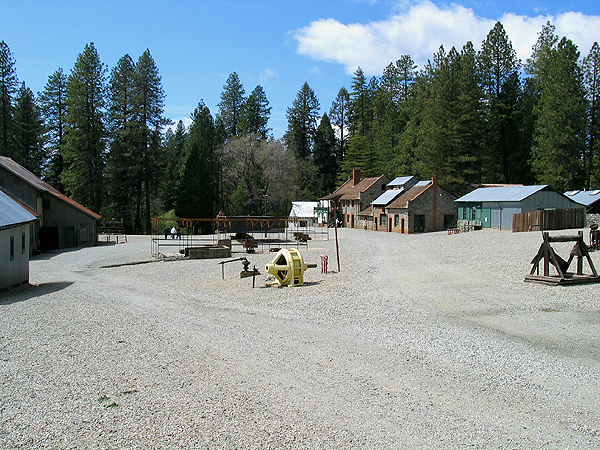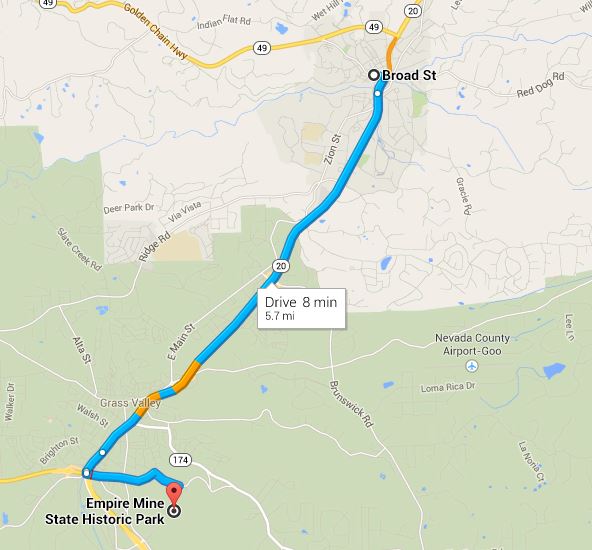 5:00-6:30. Drive 2.2 miles to Don Racine's home for greetings and refreshments. Location details will be provided when you swing by Mini Mania's HQ.
6:30 onwards. Check into your hotel and enjoy one of Nevada County's many excellent restaurants.