Racing, Hood and Bonnet Stripes for R50 , R52 & R53 MINI Coopers
Add some personality to your MINI's exterior with new MINI Cooper racing, roof and bonnet stripes.
Assorted styles and colors for all MINI models including Hardtop/Hatchback and Convertible.
We have OEM stripes and roof graphics along with aftermarket stripes and offer live customer support. Most options ship fast from the US!

R50 Hatchback Non-S ('02-'06)
R52 Convertible S & Non-S ('05-'08)
R53 Hatchback S ('02-'06)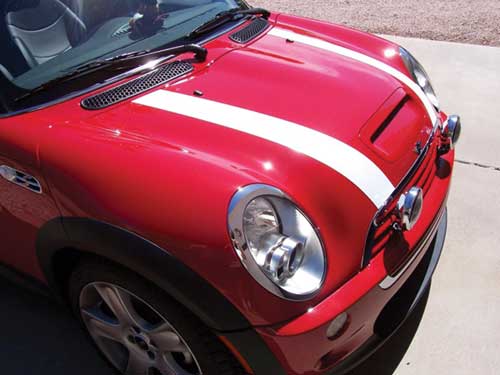 Mini Cooper Magnetic Bonnet Stripes in Assorted Options for R50 , R52, R53
---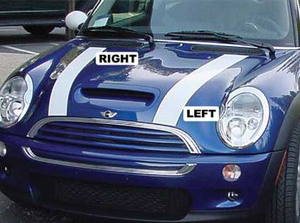 Mini Cooper Bonnet Stripes in Assorted Options for R50, R52, R53
---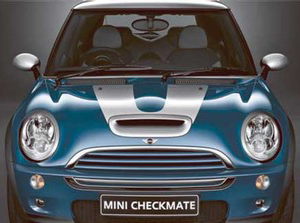 Mini Cooper Silver Bonnet Stripes for R50, R52, R53
CLICK HERE FOR STRIPES FOR YOUR R55, R56, R57, R58, R59, R60, R61 MINI COOPERS
CLICK HERE FOR STRIPES FOR YOUR F54, F55, F56, F57 & F60