Snarkey Chapter 7
Snarkey arrived home from the paint shop in late January ready to be assembled. Any TV car show worth its salt would have completed the assembly in 72 hours flat, with plenty of drama. But your author works alone and the house cat is not into drama. The other huge inconvenience is my regular job, the one that pays. If I restored Minis for a living there would be no 'living' – just debt. As it is, Snarkey eats up about 20-25 hours a week of my time. That's embarrassing to admit. There are professionals and amateurs, right? I am an amateur. And definitely spend too much time on Snarkey the Mini.
But progress is being made. The motor for example isn't done but getting close. Check it out, before and after. See if you can tell which is which:
That red paint peeking through on the head was the hallmark of Richard Longman, who ported this GT7 head in the mid 1980's. Note that it's a 1316 "smog head". The previous owner paid the tidy sum of $375 for it new in 1986 and if he were here in the shop now I would thank him profusely.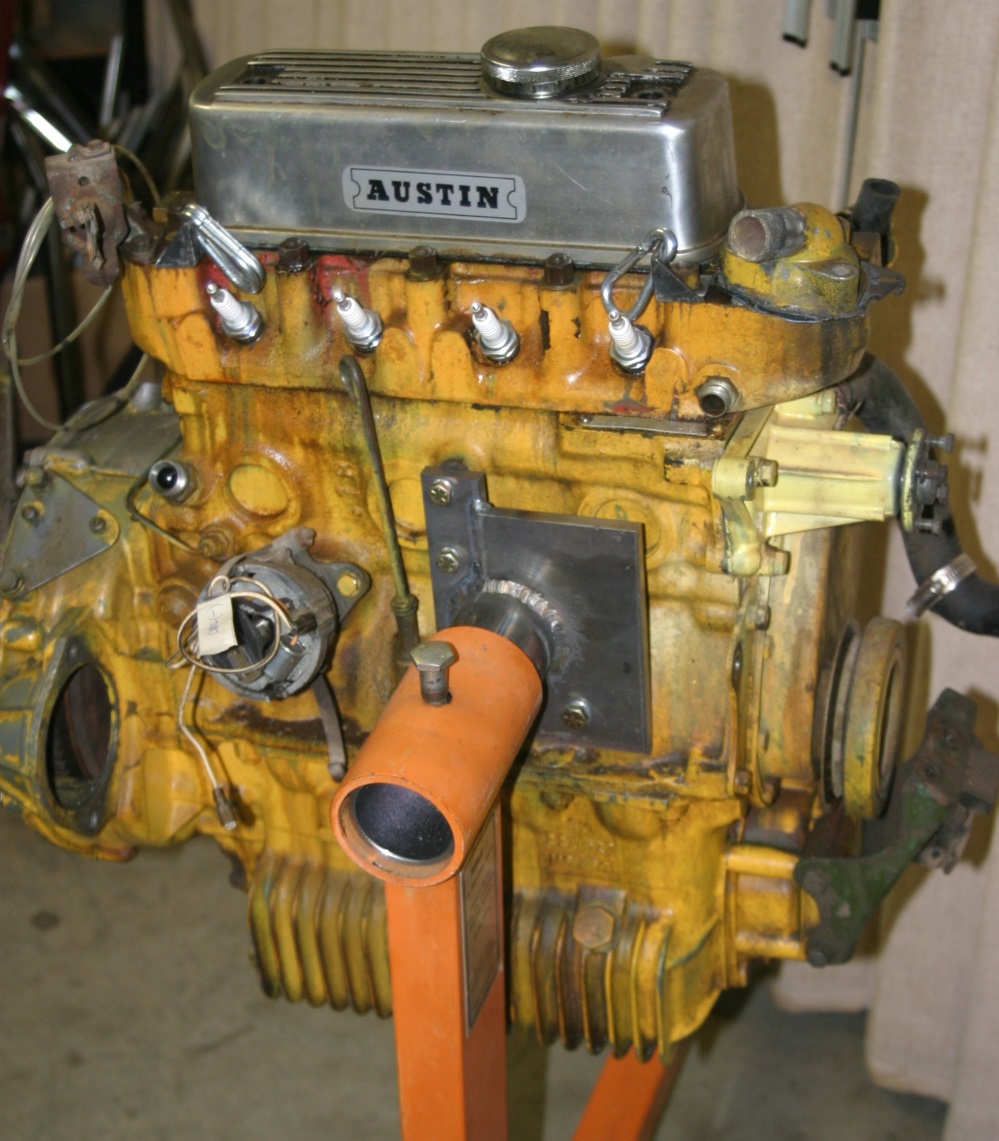 Richard's valves cleaned right up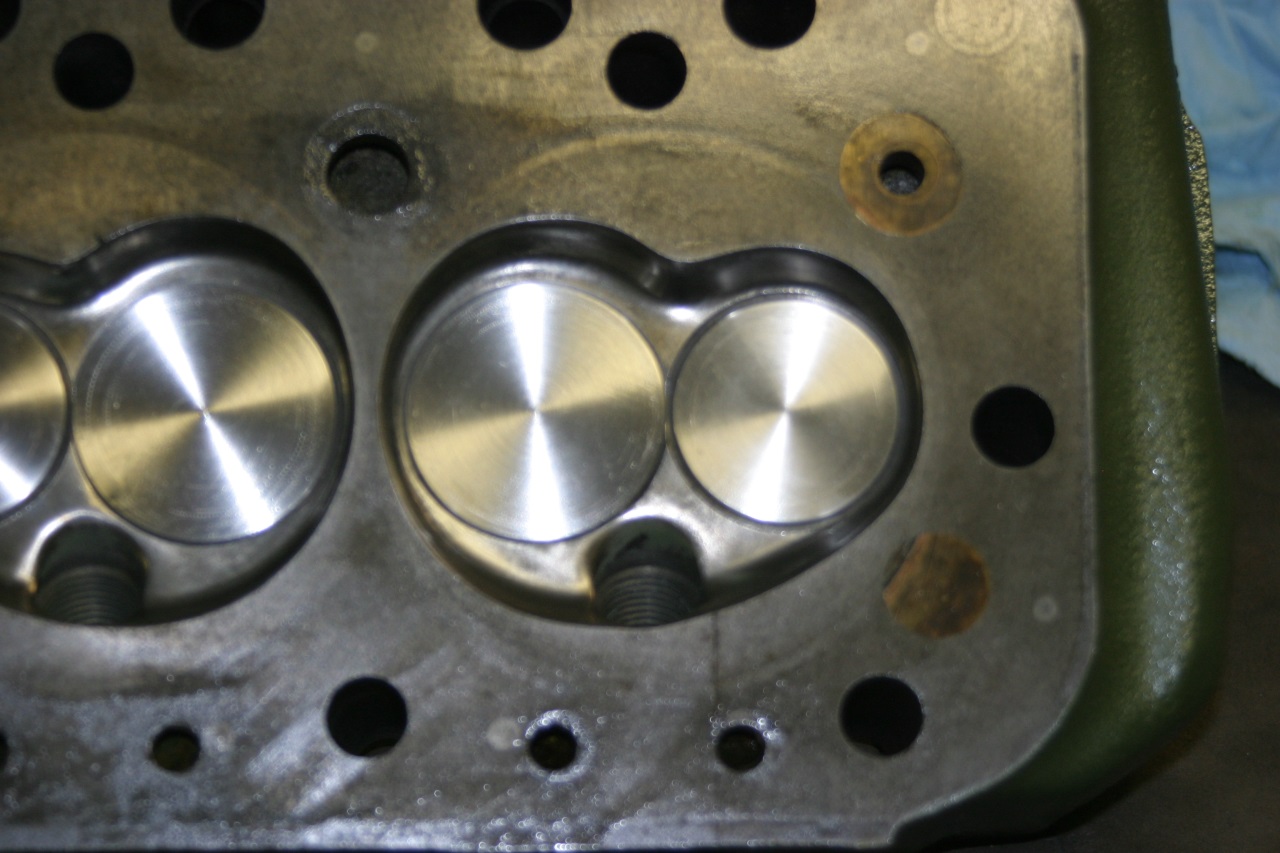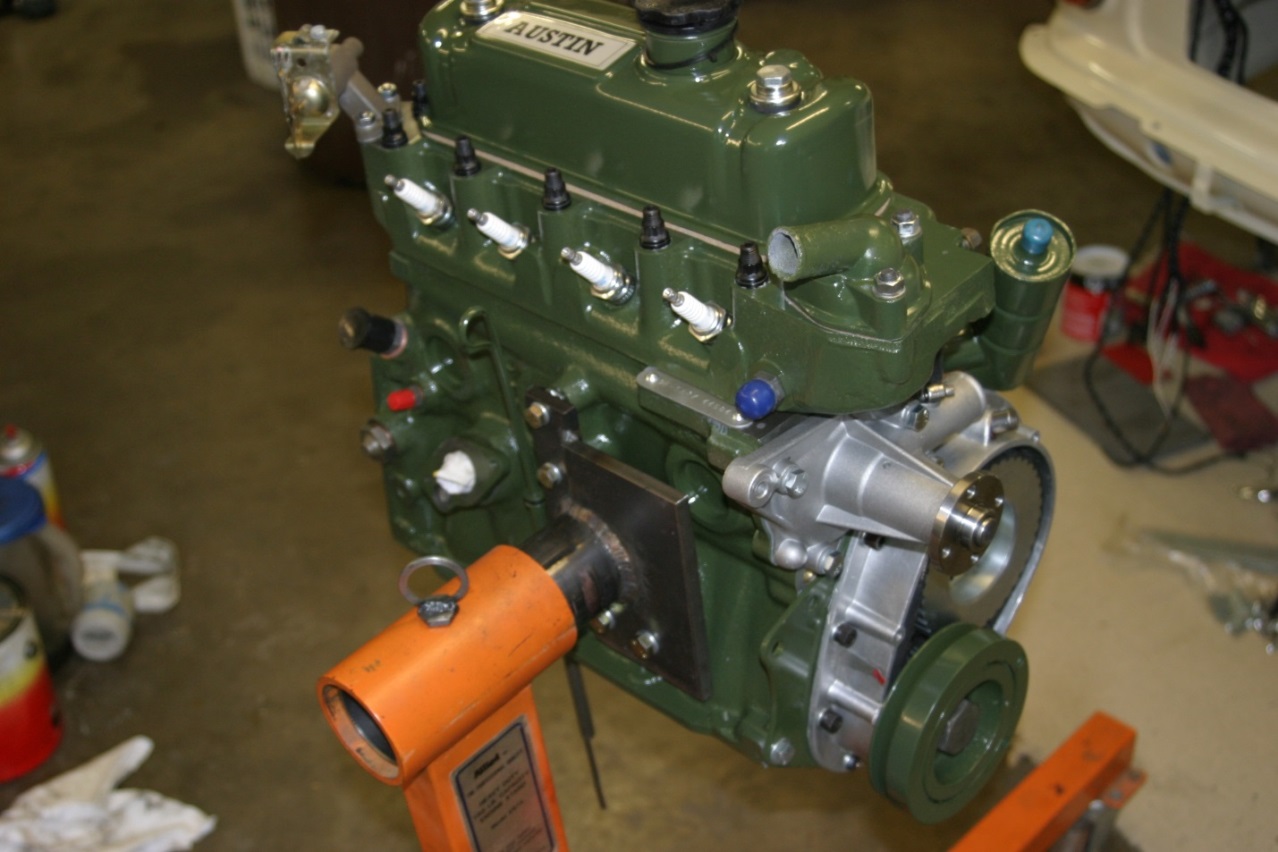 Here's the before/after on the heater. One of the MM forum regulars Ron Jernigan rehabs heater facias for a bargain, he did mine too. Or he'll do the whole heater for you, even more a bargain considering how many hours I spent on this thing!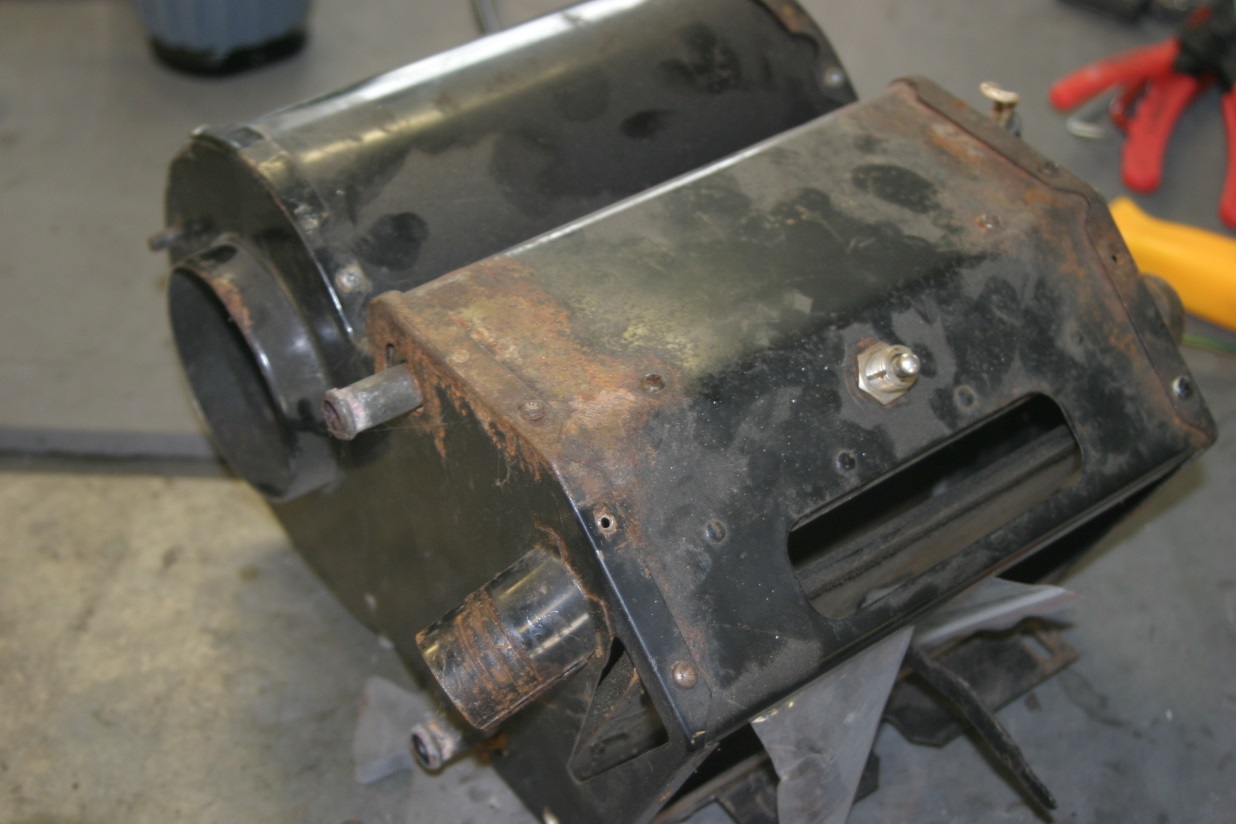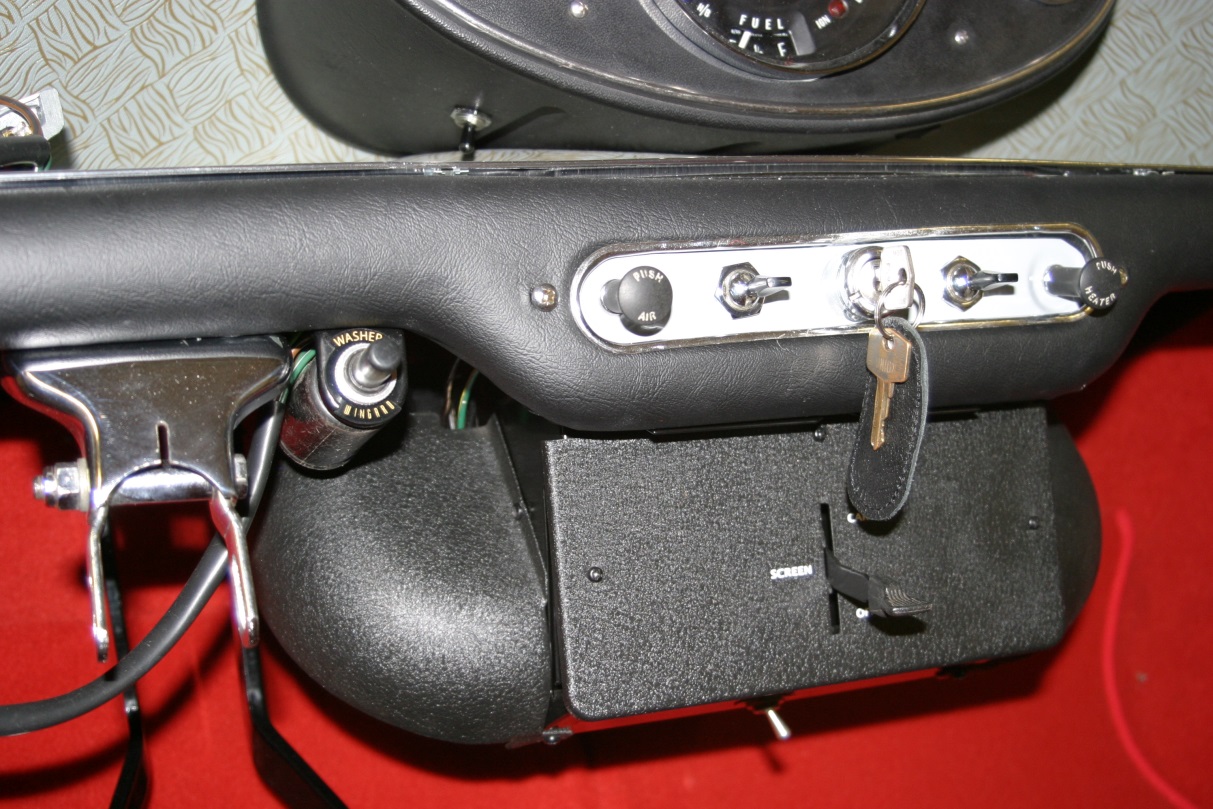 Gearbox overhaul was carried out after watching the Mini Mania videos about 2-3 times each. Please note the SC/CR gearset. The drops are also straight cut, so when the whine of the gearbox wakes up folks in the neighborhood, they'll no doubt know what a tough little Mini Snarkey is…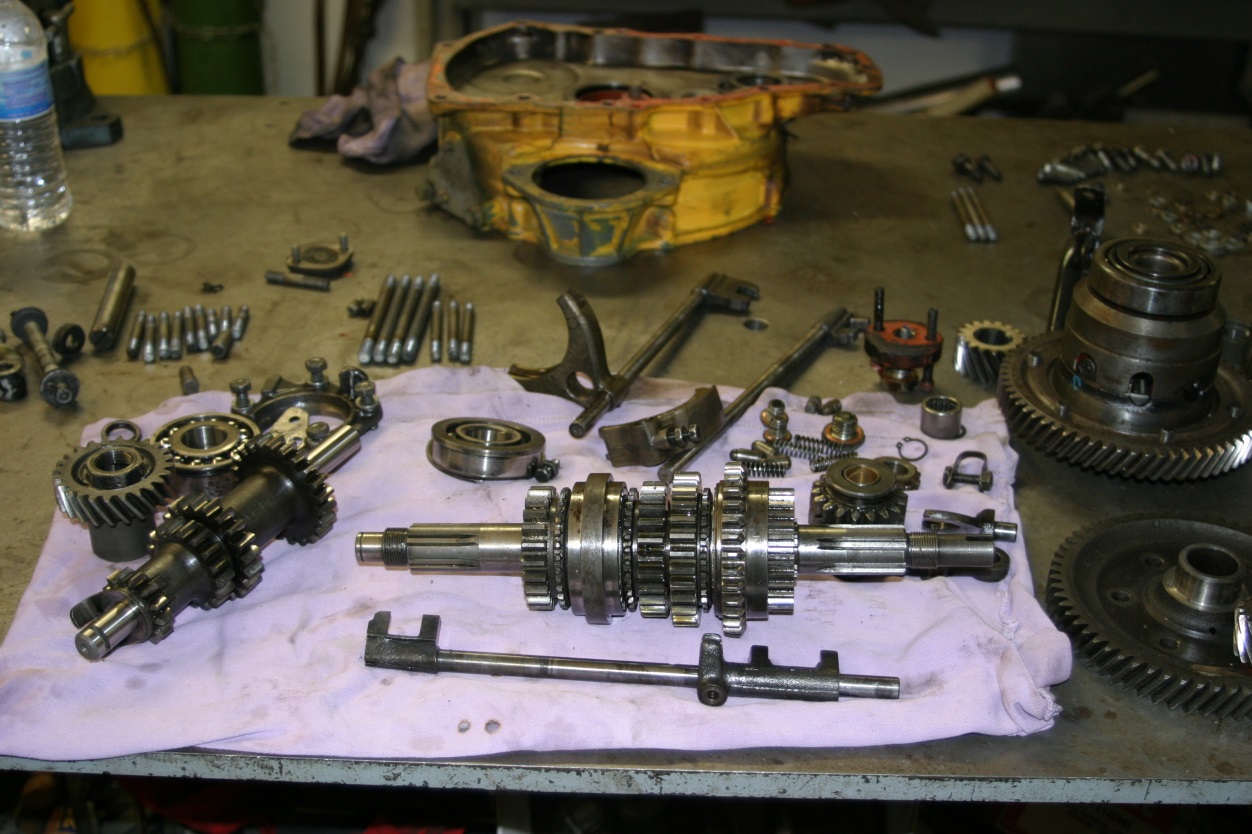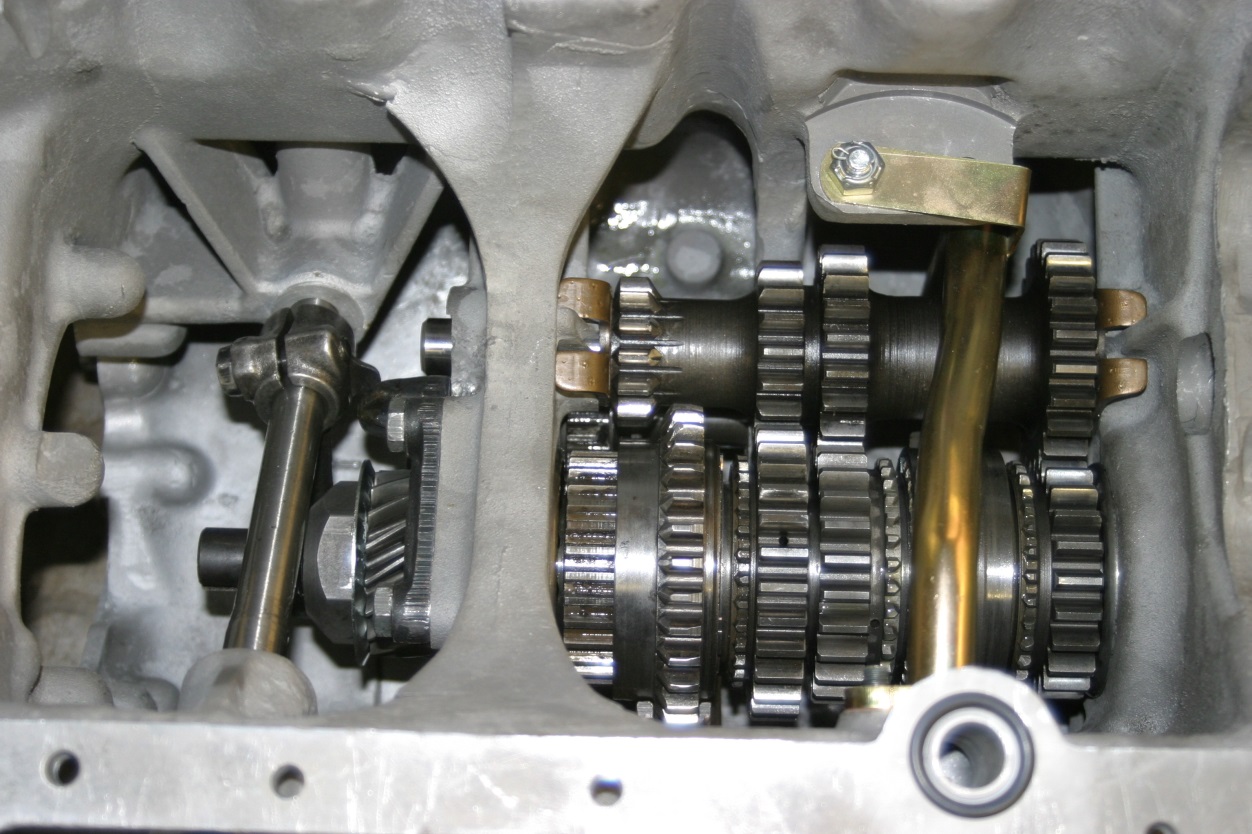 If you fancy rebuilding your 3 synchro B type box, plan on spending about $500 on parts. For example, anyone who reuses synchro rings and/or bearings is a braver man than I am. It's not that they are junk, it's rather you recycle the stuff and then have issues; what then? The gearbox is under the engine and taking them out takes time off your life you'll never get back.
You'll also get in there and realize some stuff is either not available anymore or flat expensive. So it's a parts sourcing balancing act between Mini Mania, ebay and a guy named John in the UK. His business is called GuessWorks and John keeps a bunch of new and healthy used gearbox parts around.
Another opinion statement: If you plan to go vintage racing, save yourself some pain and use a 4 synchro box if rules allow updates. That way, when you tear it up you'll be able to fix it without having to go on a snipe hunt for obsolete parts.
Speaking of obsolete, Cooper S crankshafts are near the top of the list. This AEG480 was arrow straight, had no cracks but the stroke varied .030"! The rear main journal showed some funky wear too, as if there was an imbalance on that end. This meant a regrind and re-nitride. Shops that can do this work are few and far between. Mile High Crankshaft in Denver saved this one and they were super helpful.
Would I have preferred a NOS crank with zero/zero journals? Of course, but did anyone catch the NOS 1071 crank on ebay that went for – better sit down first – over $4,000? I bought this clapped out Mini for less than $4,000.
Chapter 7 conclusion: Having more or less survived this engine and gearbox rebuild, I now understand why legit Cooper S NOS parts bring such stupid money; there just aren't many left. Yet newer spec parts are more valued by the racing crowd and for good reason. Whether it's thick flange this, EN16B that or 12g 940's for everyone(!), the later parts come up over and over in race motors. Racers are smart that way.
By the way, if any of you want to tackle my cracked AEG163 cylinder head, I'll make you a deal…