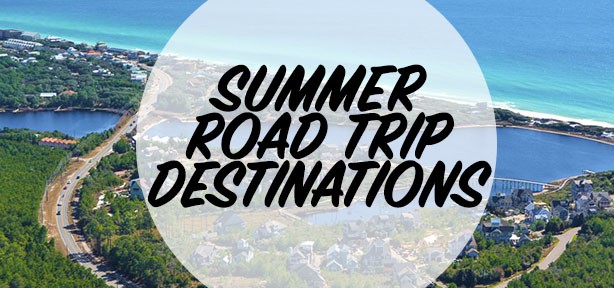 Summer Road Trip Destinations: National Scenic Byways and All-American Roads
Looking to get away this summer? Check out these TOP road trip destinations compiled by the Washington Post.

---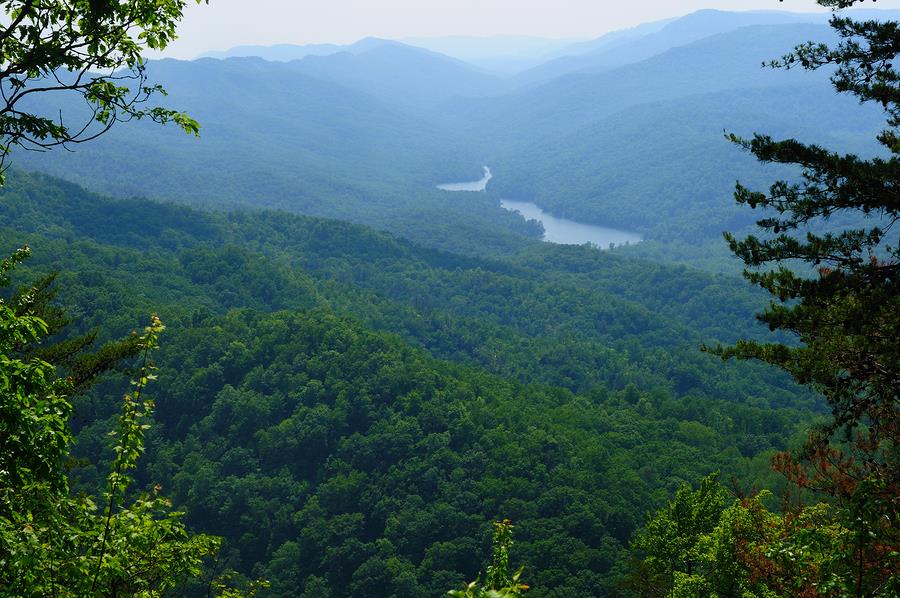 Cumberland Historic Byway, Tennessee
Where: Celina to Cumberland Gap
How far: 200 miles
The route follows in the footsteps of pioneers who journeyed across the northern Cumberland Plateau in search of opportunity in Tennessee and Kentucky.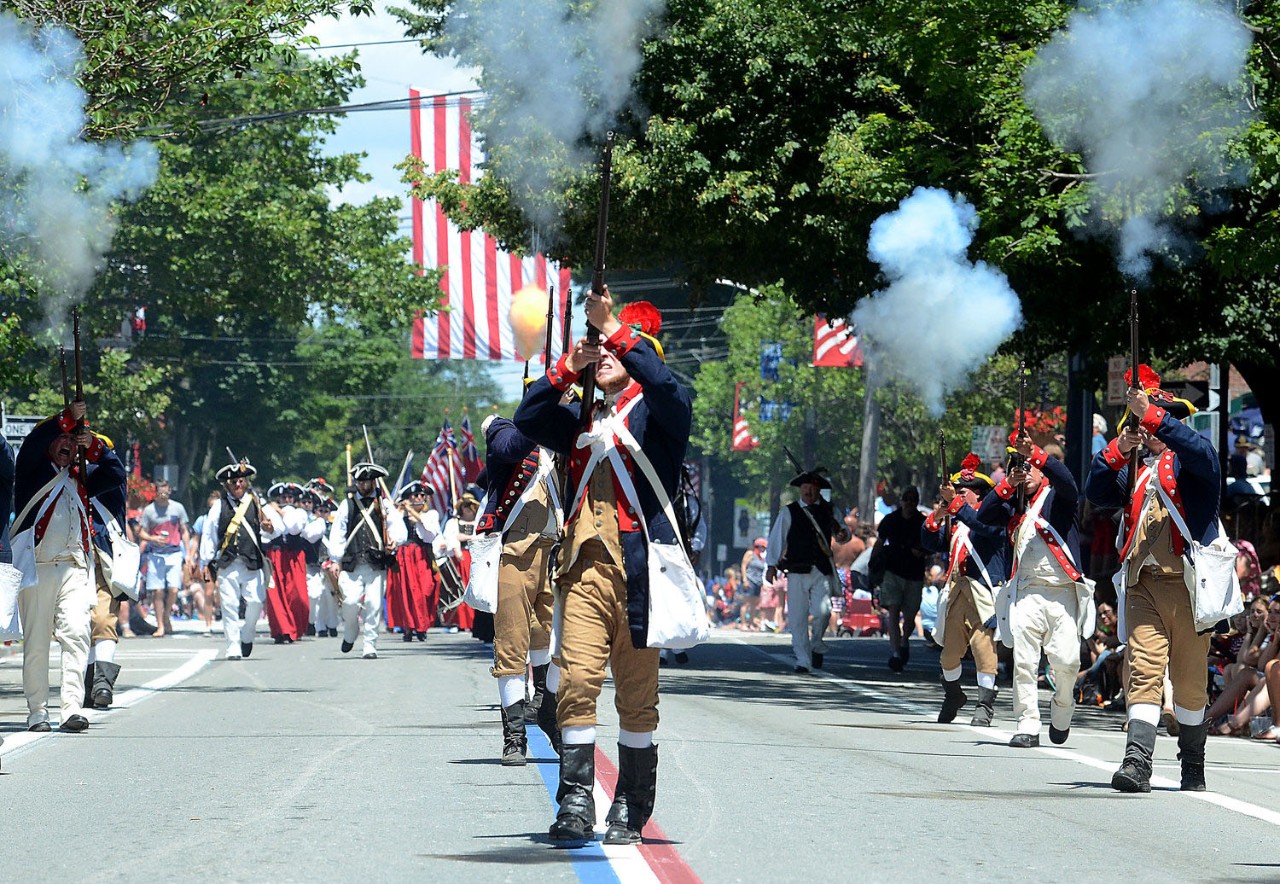 Revolutionary Heritage Byway, Rhode Island
Where: Bristol
How far: Five miles
With centuries-old farms, museums, a state park, parks, a historic district, and a coastline that upholds the town's shipbuilding and sailing traditions, the road is appealing all year.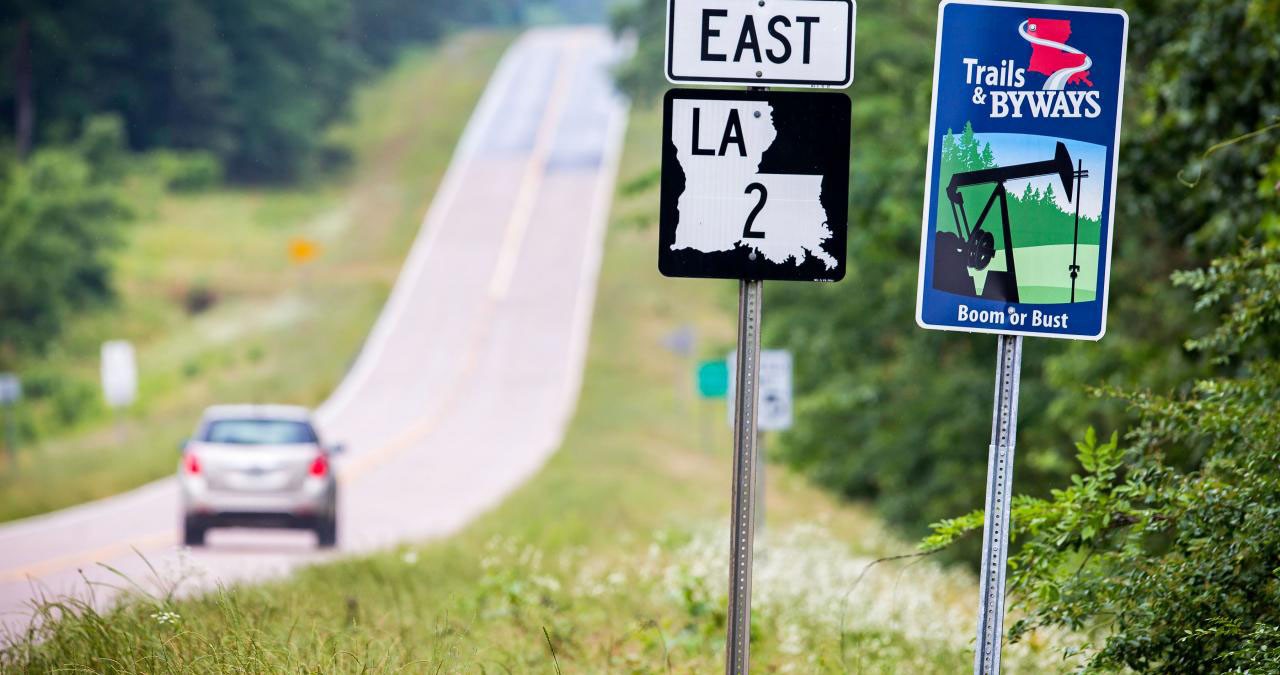 Boom or Bust Byway, Louisiana
Where: Lisbon to Vivian
How far: 137 miles
Abandoned oil field equipment appears like a ghostly apparition, and the Louisiana State Oil and Gas Museum lives up to the expectation. Casinos provide a unique boom-or-bust experience.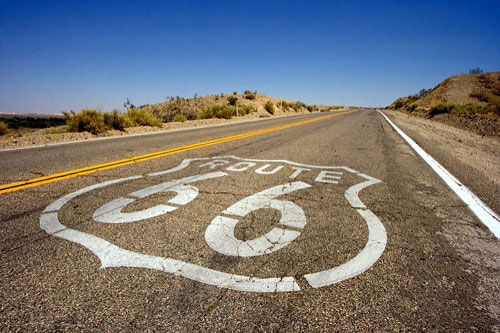 California Historic Route 66 Needles to Barstow Scenic Byway, California
Where: Needles to Barstow
How far: 178 miles
The Mother Road's western leg winds its way through ghost towns, dusty outposts, and the Mojave Trails National Monument, which includes the most authentic stretch of Route 66.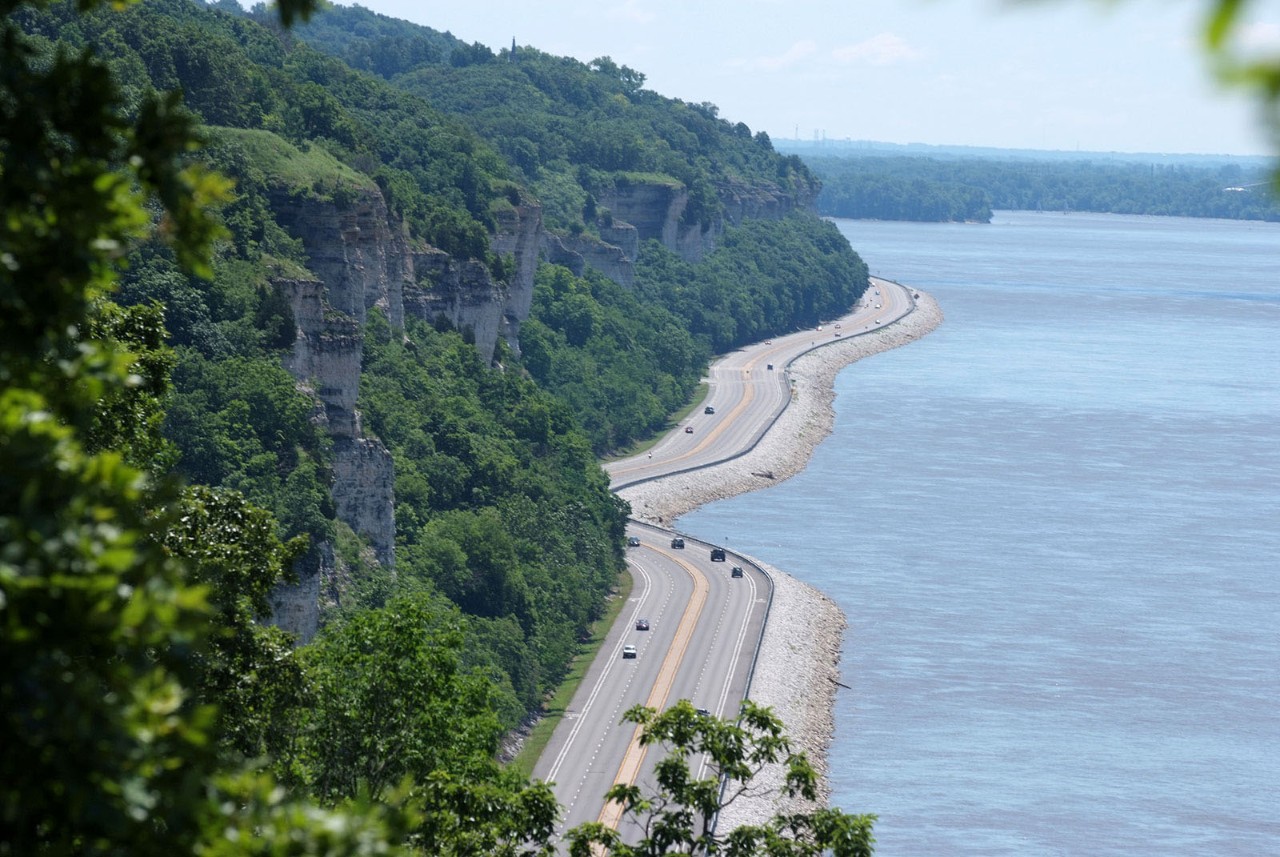 Great River Road National Scenic Byway, Minnesota, Wisconsin, Iowa, Illinois, Kentucky, Tennessee, Arkansas, Louisiana
Where: Itasca State Park, Minn., to Venice, La.
How far: 565 miles in Minnesota, 242 miles in Wisconsin, 322 miles in Iowa, 556 miles in Illinois, 63 miles in Kentucky, 186 in Tennessee, 391 miles in Arkansas, 724 miles in Louisiana. Built in 1938, the road spans 3,000 miles across ten states, eight of which have parts designated as All-American Roads. (In the year 2000, Missouri and Mississippi received their badges.)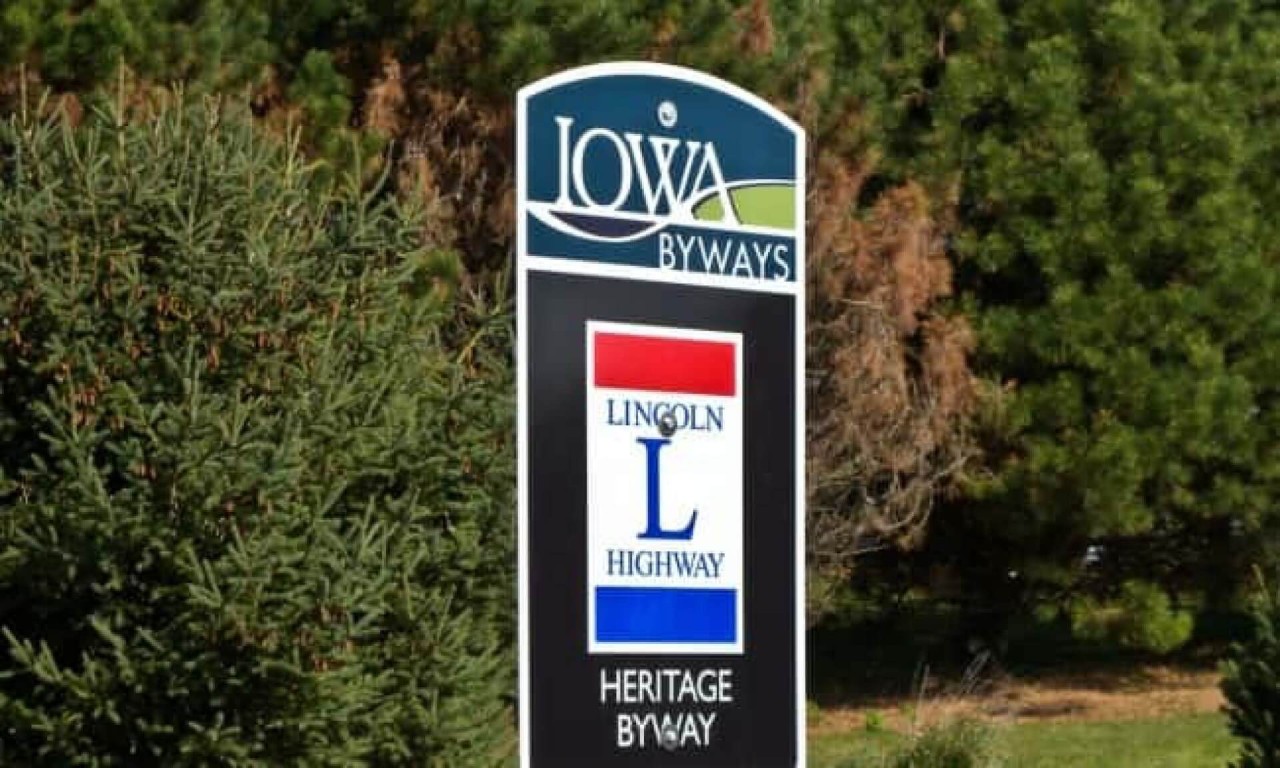 Lincoln Highway Scenic and Historic Byway, Nebraska, and Lincoln Highway Heritage Byway, Iowa
Where: Omaha to Kimball in Nebraska, Clinton to Council Bluffs in Iowa
How far: 400 and 460 miles, respectively
The Lincoln Highway, which extended from New York City to San Francisco and was built in 1913, was the country's first transcontinental route.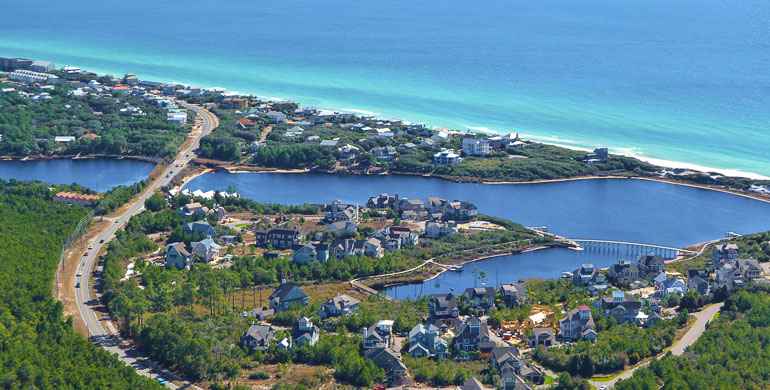 Scenic Highway 30A, Florida
Where: Inlet Beach to Dune Allen
How far: 24 miles
To the Gulf of Mexico, this two-lane road runs shotgun. Just towns and villages with the words "water" or "beach" in their names, state parks like the sand dunes-studded Topsail Hill Preserve State Park, and long stretches of pearly white sand can be found along the coastal highway.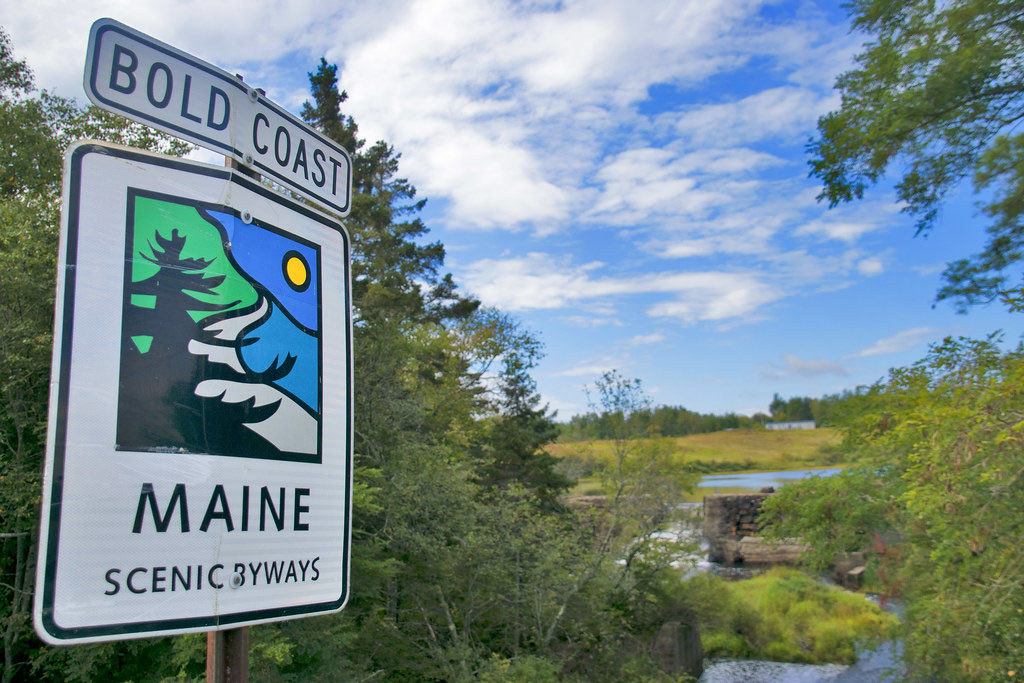 Bold Coast Scenic Byway, Maine
Where: Milbridge to Lubec
How far: 125 miles
Maine's longest byway marks the start of the Downeast, a region named after the routes taken by sailing ships from Boston and New York.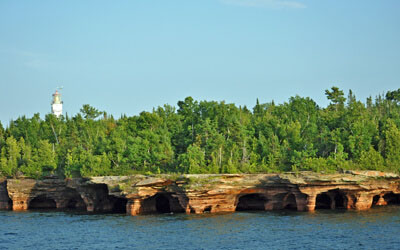 Wisconsin Lake Superior Scenic Byway, Wisconsin
Where: Barksdale to Cloverland
How far: 70 miles
The road follows the southern shore of Lake Superior and, through the Bayfield Peninsula, dips a big toe into the Great Lake.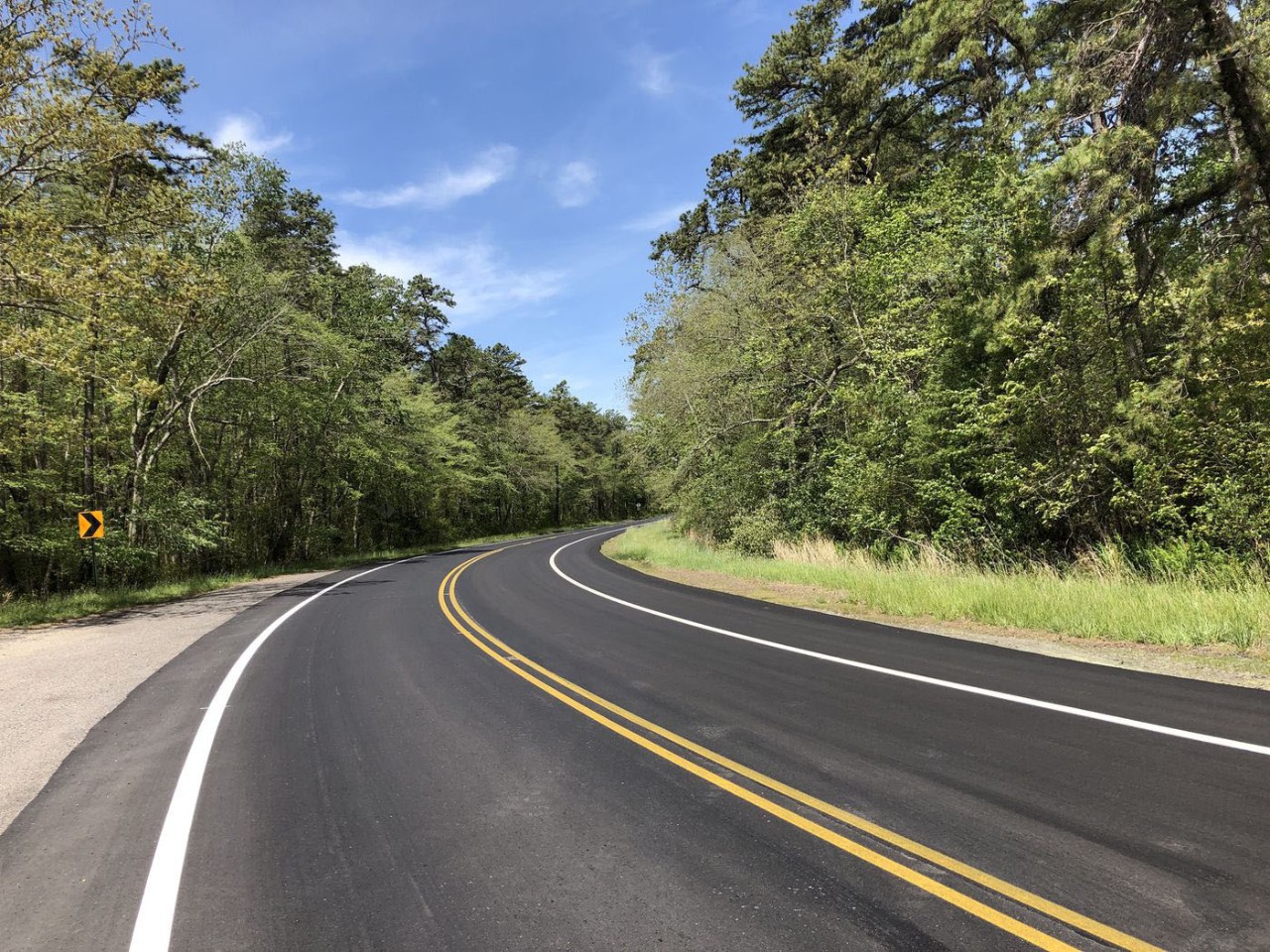 Pine Barrens Byway, New Jersey
Where: Tuckerton to Port Elizabeth
How far: 130 miles
The Pinelands National Reserve, a UNESCO biosphere with approximately 40 mammal species, 300 bird species, and 60 reptile and amphibian species, is the road's focal point.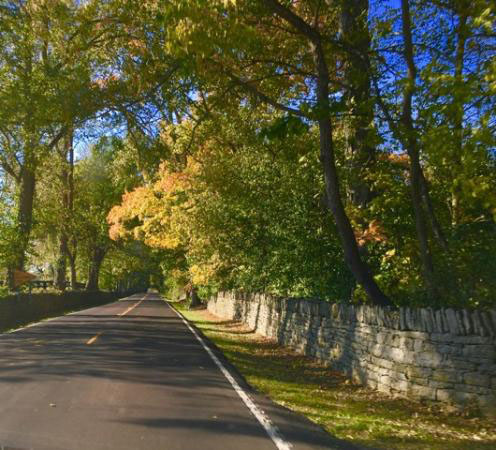 Old Frankfort Pike Historic and Scenic Byway, Kentucky
Where: Lexington to Frankfort
How far: 16.9 miles
The special sauce in raising prize-winning thoroughbreds is the karst and phosphate-rich soil. Cover is provided by a canopy of hardwood trees, and old limestone walls adorn hills dotted with horse farms.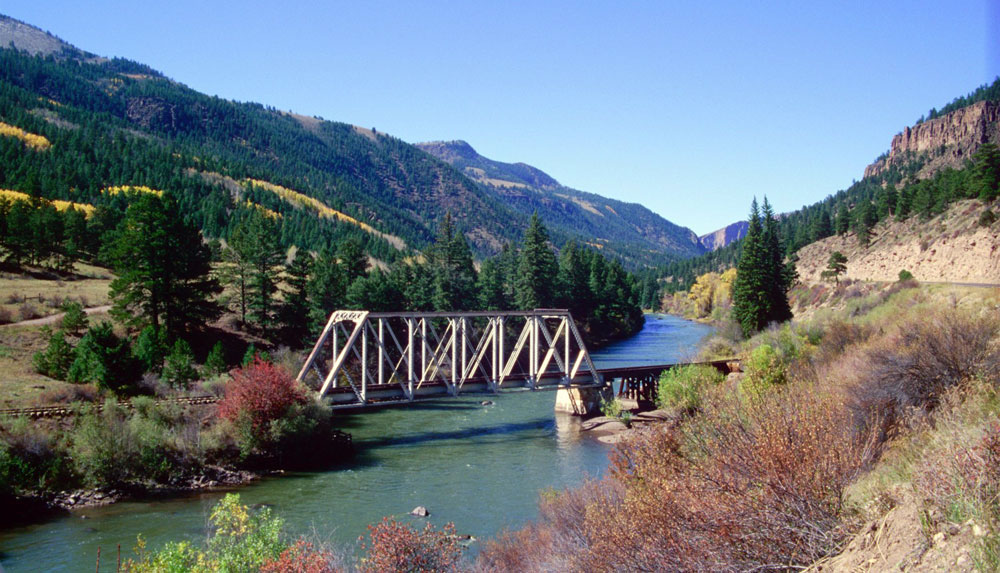 Silver Thread Colorado Scenic and Historic Byway, Colorado
Where: South Fork to Blue Mesa Reservoir
How far: 117 miles
The Rio Grande National Forest, the Slumgullion Earthflow, a national natural landmark, and the Curecanti National Recreation Area, which contains the state's largest reservoir, are among the many national sites along the path.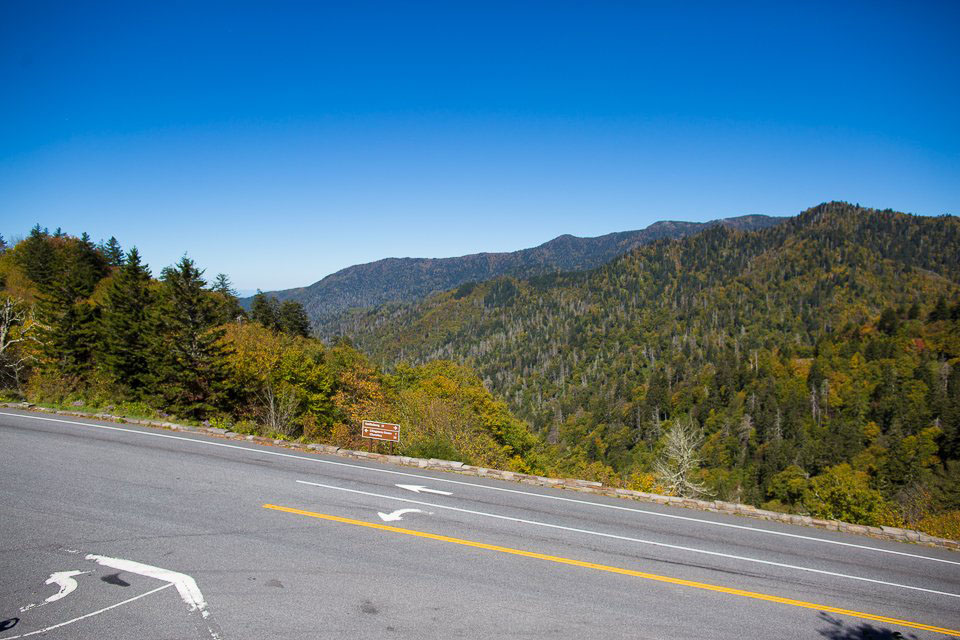 Newfound Gap Road Byway, North Carolina and Tennessee
Where: Cherokee, N.C., to Gatlinburg, Tenn.
How far: 31 miles
The Great Smoky Mountains National Park connector eliminates the need for vehicles to circumnavigate the mountain or take a detour out of the park. Clingmans Dome Road, which leads to an observation tower at the park's highest point, and Newfound Gap, where President Franklin D. Roosevelt dedicated the park in September 1940, are both must-see attractions.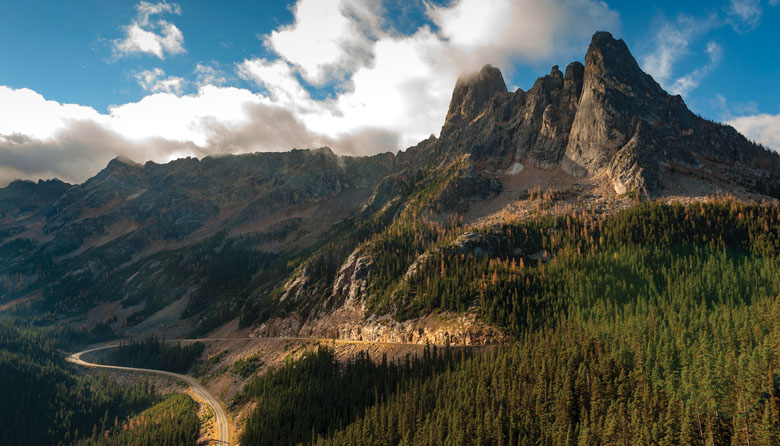 Cascade Loop, Washington
Where: Most people start and end near Mukilteo
How far: 440 miles
The Stevens Pass Greenway, the Whidbey Scenic Isle Way, and the North Cascades Scenic Byway are the papa bear byways to three baby bear byways: the Stevens Pass Greenway, the Whidbey Scenic Isle Way, and the North Cascades Scenic Byway. The latter path passes through the North Cascades National Park, which is open to the public for free. (The Great Smoky Mountains are also free.) Hiking trails and overlooks along the 28-mile segment can easily double — or even triple — travel time.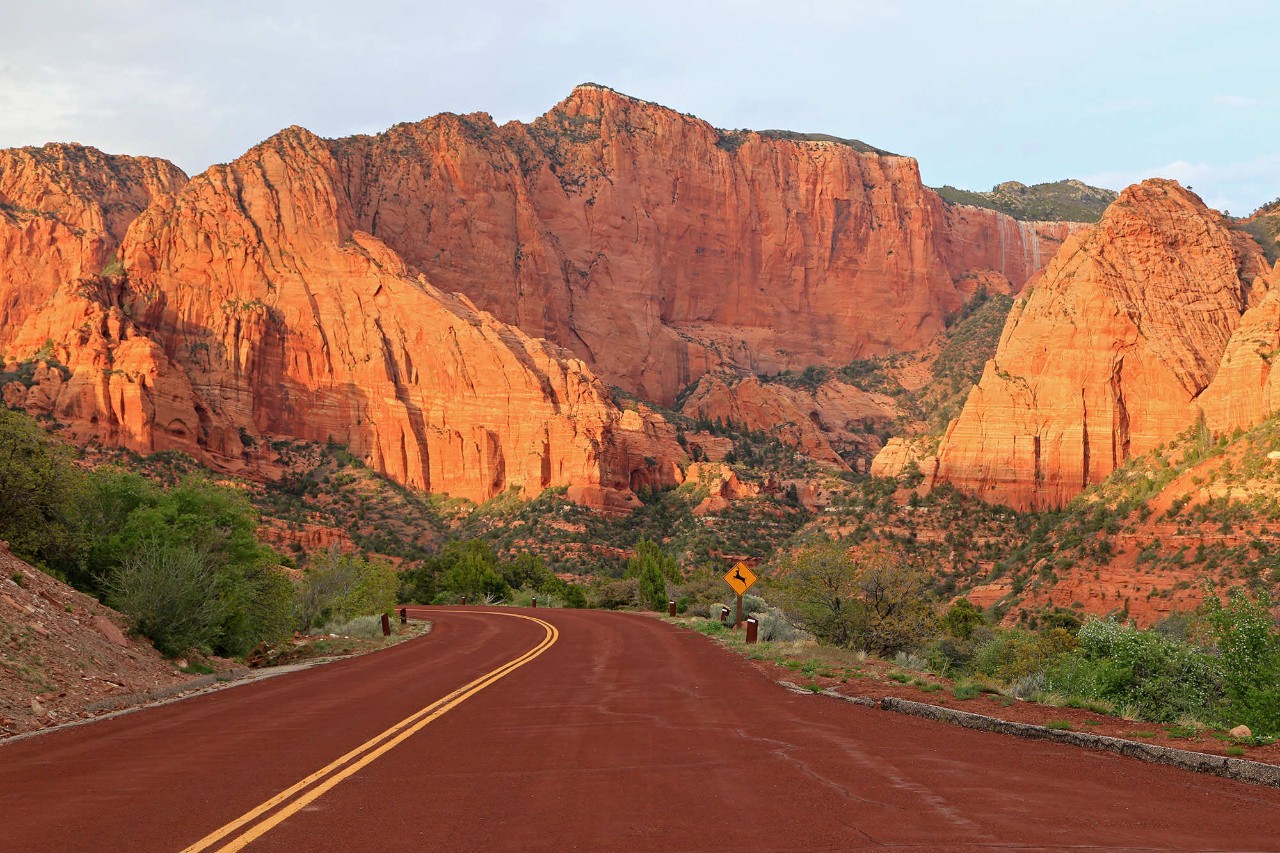 Zion Scenic Byway, Utah
Where: La Verkin to the east entrance of Zion National Park
How far: 54 miles
Within the park, Route 9 becomes Zion-Mount Carmel Highway. To drive down the 26-mile stretch, which passes by hoodoos, slot canyons, and ombre-colored mesas, drivers must pay a $35 entrance fee. The Zion-Mount Carmel Tunnel is a little more than a mile long and about the width of two regular vehicles. Larger vehicles will need park service support, which costs $15 and converts the two-lane street to a one-way street.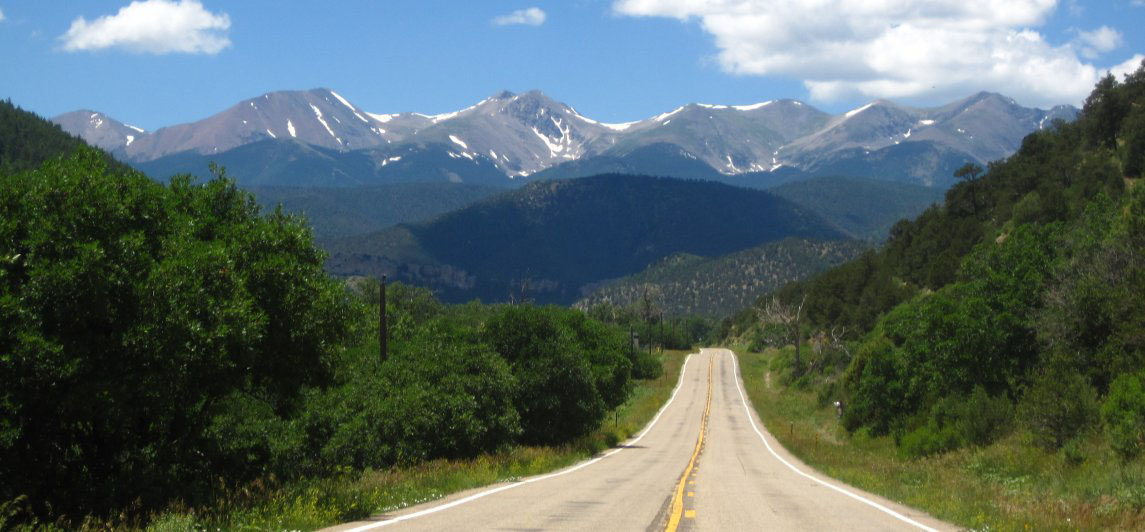 Scenic Highway of Legends, Colorado
Where: Trinidad to Walsenburg
How far: 82 miles
The "legends" relate to a variety of peoples, including Native Americans, Spanish conquistadors, gold miners, and Wild West A-listers such as Wyatt Earp, who left a physical, cultural, or spiritual imprint on the ground. The Spanish Peaks, a holy site for many peoples, including the Comanche and Utes, who believed that summer thunderstorms were a magical act performed by rain gods living in the summit, are included on the route.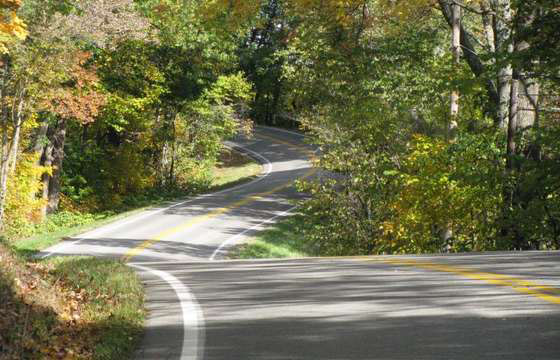 Hocking Hills Scenic Byway, Ohio
Where: Rockbridge to Ash Cave in Hocking Hills State Park
How far: 26.4 miles
The byway connects a Hopewell mound, hominy holes used as ovens, and Ash Cave, which had been filled with campfire debris containing Native American artifacts and animal bones, to many Native American sites in the park.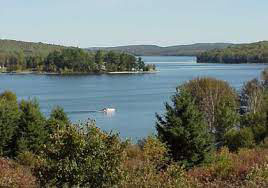 St. John Valley Cultural/Fish River National Scenic Byway, Maine
Where: Dickey to Hamlin/Portage to Fort Kent
How far: 92 miles and 37 miles, respectively
The byway's alternative name is Parcours Culturel de la Vallee, a reference to its Acadian roots: after the British expelled the Acadians from eastern Canada, they migrated there. The Fish River byway, which runs north to the border with New Brunswick, is also steeped in Acadian culture.