Wiring Harness Overview
Article Date:
May 24, 2013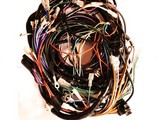 4 Comments
04/02/2014 @ 9:48 AM


Al Fitzgerald


Just brill to see the wires in colour so no mistakes as compared to other sites where a red wire looks black great stuff...

12/27/2013 @ 7:19 AM


kees den Hollander


Hi Guys,

by any chance also a colored overview for a 998cc from 1988 available?

cheers,

Kees

11/26/2013 @ 10:25 AM


Vernon Weathers


I was able to get wiring diagrams for my clubman when the shop manual I have wasn't showing them. This is a great website!!!

08/15/2013 @ 4:58 PM


kupal


good!!!!!!!!!!!!!!!!!!!